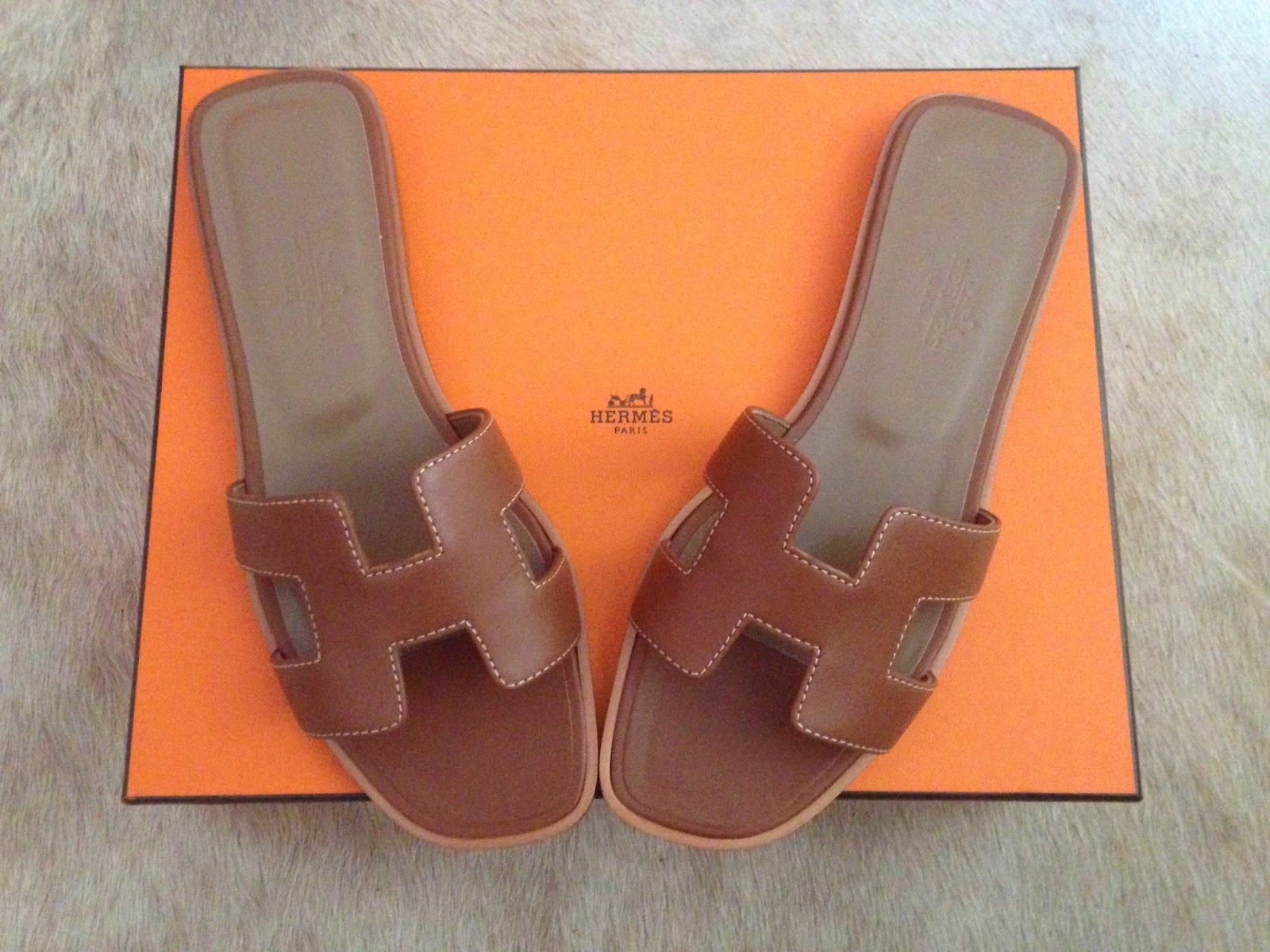 So I finally did it…I bought the shoes I have been thinking about all summer. The shoes that would complete my everyday casual outfits. We all need that pair of shoes that goes with everything, but you can actually wear when you want to be seen in public. I bought the Hermes Oran sandals in Taupe with Ecru stitching (size 37, which is true to size for me in other designer brands).
It feels good to make your own money and treat yourself.
Why would I spend this amount of money on just a plain pair of sandals?
First of all, they are beautiful. The leather is smooth and come on…it's Hermes.
Secondly, I was really looking for a pair of shoes that I could throw on and it would go with everything, which is my philosophy for any summer outfit. I want simple, chic, and something that can easily go from day to a casual night.
I used to love the Tory Burch Miller sandals, and in my mind these are just a grown up version of that. I love their simplistic design and the range of colors, but I noticed a few years ago that Tory Burch's quality decreased with the mass production of her collection. I wasn't willing to pay the $200+ price tag for what I thought wasn't worth the quality.
I loved the pebbled leather, but I believe the brand did away with that. I tried the patent leather and other leathers. Whenever I wore the sandals, the Tory Burch Logo, scratched the top of my foot, and I came away with blisters. It's unfortunate because they are so cute. But, I think I have finally found my replacement. I am really interested to try other types of leathers the Oran sandal comes in. Like this one in calfskin.
I believe there are some things that are worth the price tag.
I'm not interested in spending money on trends or an item that I would never use more than a season. I want to use my luxury items often, and for years to come. I mean that's half the fun of purchasing them anyway. It makes you feel special, and you get the joy of using it over and over again rather than having it locked away in a closet for safe-keeping. At least, that's my philosophy on buying luxury items.
I hope to take pictures of some outfits wearing my new Hermes Oran sandals soon. Stay tuned!
 Would you be willing to spend your money on luxury items? If so, what would you buy?
SaveSave
SaveSave