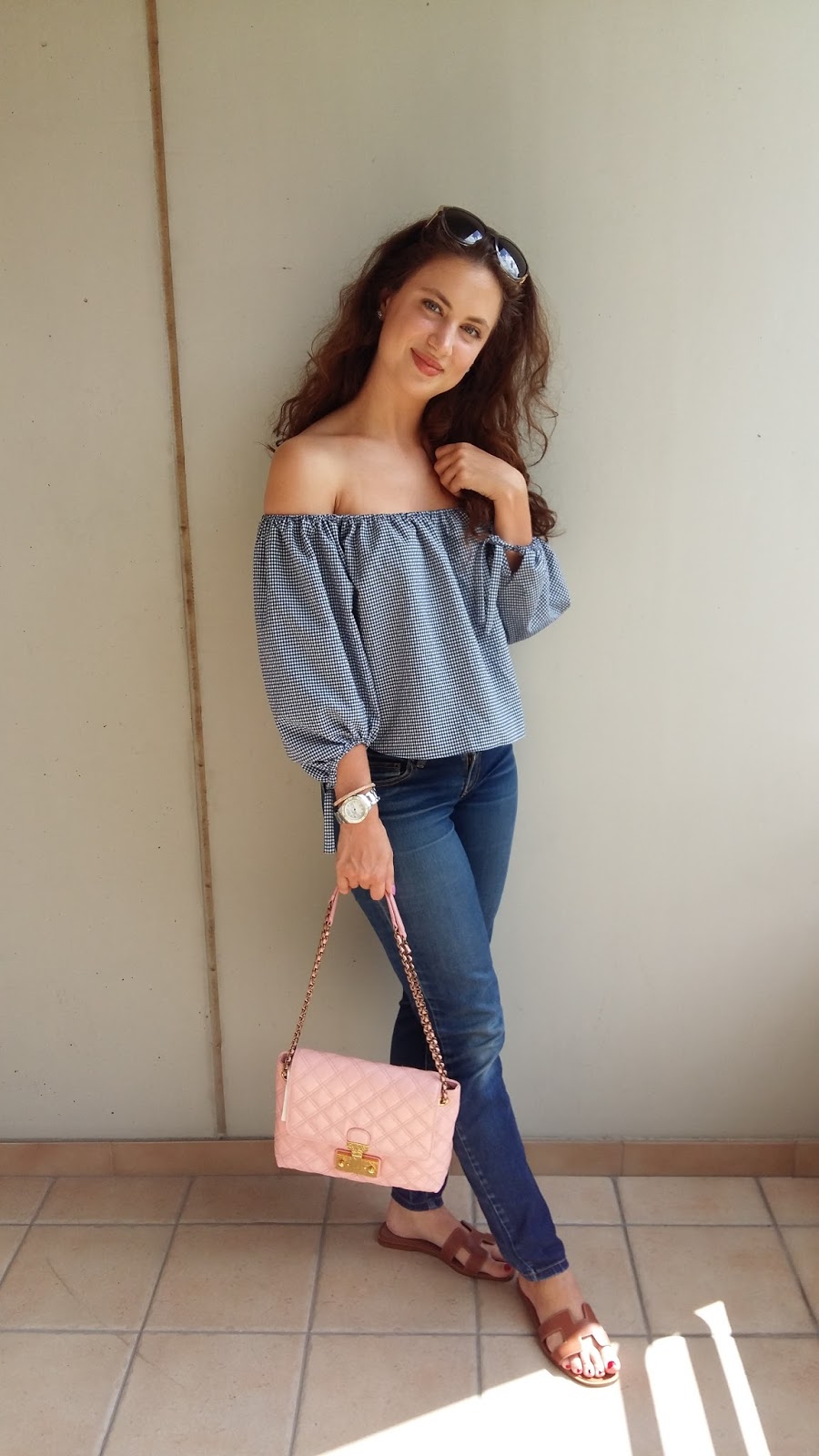 Hey Guys!
If you have been living under a rock then I am sure you have no idea how big the off the shoulder trend has been this summer (sarcasm, of course). But, like every fashion obsessed girl I have fallen in love with this trend from shirts to dresses.  If you have a look at my Pinterest you can see my obsession.
Off the shoulder is a perfect way to keep cool during the hot summer weather, and is coquettishly sexy by showing bare shoulders. When I wear this trend, I like to keep my earrings and necklaces minimal to show off my shoulders, if I wear any at all.
This is one of my favorite off the shoulder pieces I have picked up this summer as it combines my other favorite trend, gingham. Never enough gingham! FYI my boyfriend calls this my sexy pirate top, but apparently that is a compliment.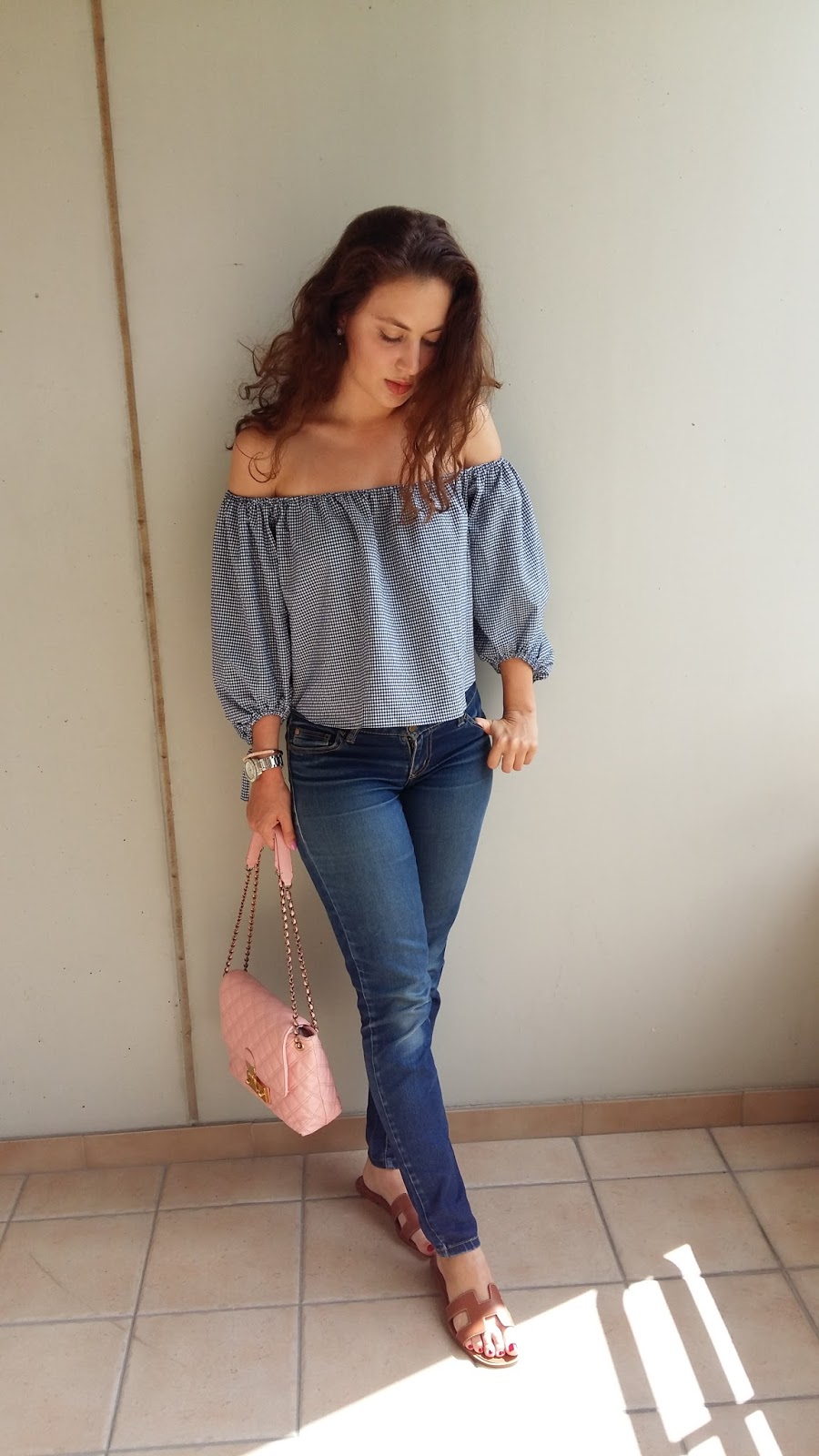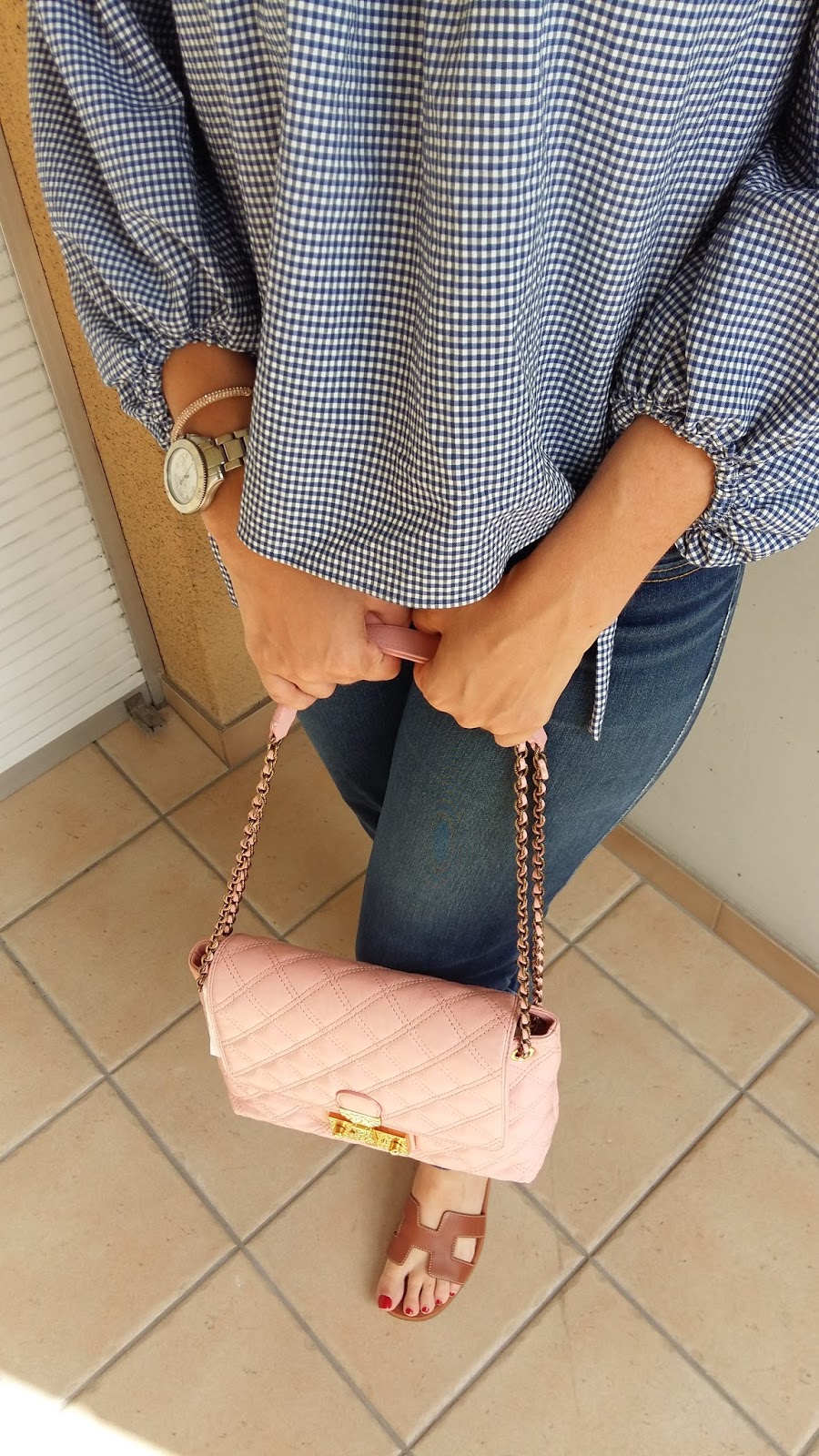 Most of my off the shoulder items have been purchased from Asos or Zara as I'm not willing to break the bank for something I see as a trend – no matter how much I love it! I have worn this top many times this summer that I am almost too embarrassed to admit it.
It can easily transition for day to night, and I've even work this to work. However, I work in a very casual office so that is definitely not the norm. I will warn you that no jacket quite works with the puffy sleeves and in general looks off so if you live somewhere where it gets cold at night – be prepared. One night, I wore this by the lake to watch the Swiss National Day fireworks, and a simple off white pashmina draped over my shoulders was a great addition.
I just have to mention this Marc Jacobs Baroque handbag quickly. I've had it for almost a year now, and looks brand new. I was worried that getting the handbag in pink would be difficult to pair unless I wore very neutral colors. I used to think that neutral handbags were only in the traditional neutral palate of black, brown, beige, and navy. However, this purse has really changed my opinion on neutral handbags as the pink is so light that I feel like it goes with almost everything. I would highly recommend this handbag.
I would love to know how you feel about the off the shoulder trend. Love it or hate it?
SHOP MY LOOK
SaveSave
SaveSave