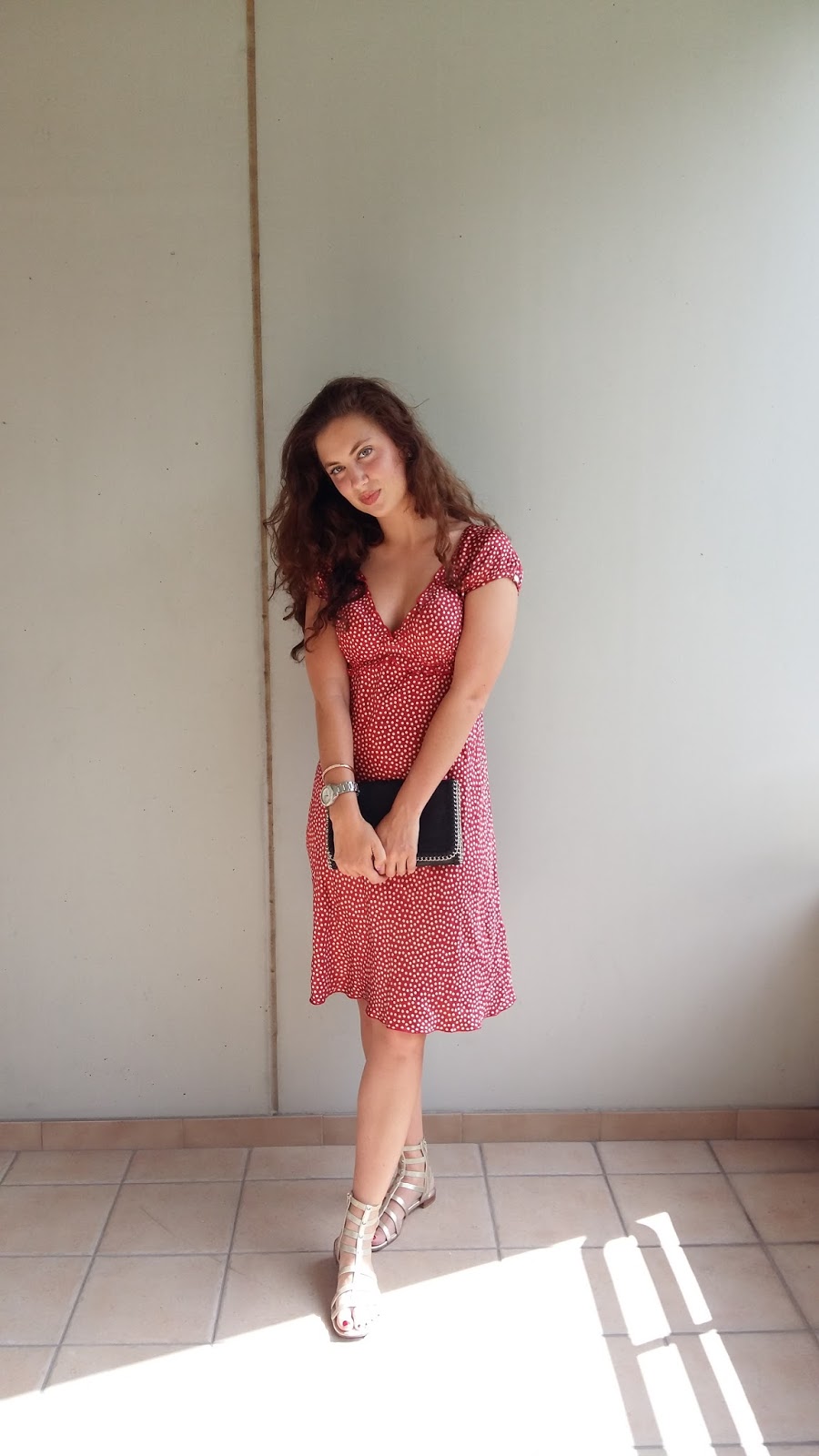 Happy Friday!
Do you ever have that piece of clothing that is so random and a no name brand, but is kind of amazing at the same time. It just goes to show that you don't always need to wear name brands to look and feel great. A few years ago, my boyfriend's mom was cleaning out her closet, and she gave me this dress she bought at a random boutique while traveling in Italy or at a market…I can't remember.
 Honestly, I just took it because I didn't want to be rude and say it was not my style. Also it's 100% silk, and that is hard to turn down.  However, I am so happy I have kept it all of this time because it truly is such a sweet and classic summer dress that I have not seen anyone wear. I always love unique pieces that are difficult to find because why be like everyone else?!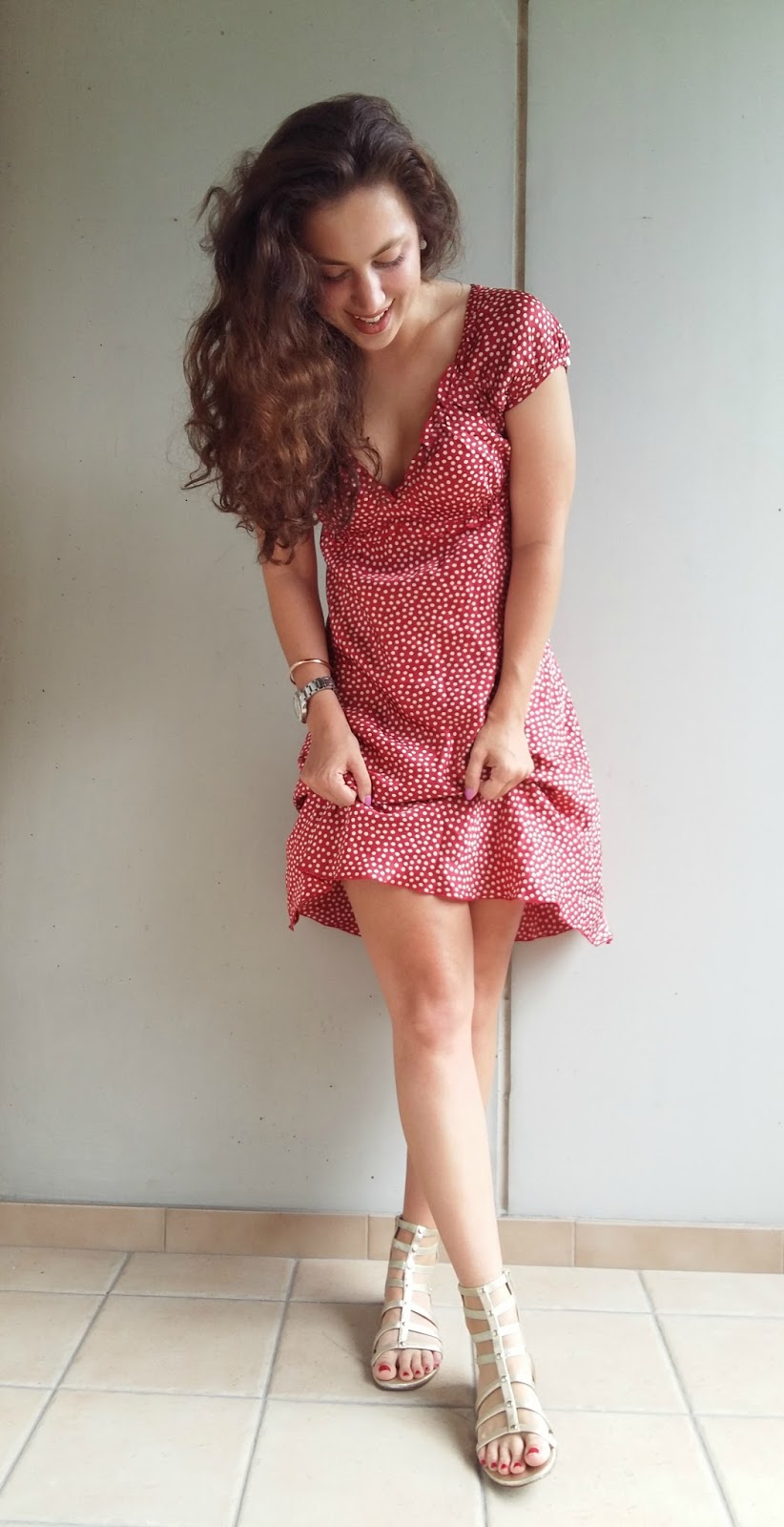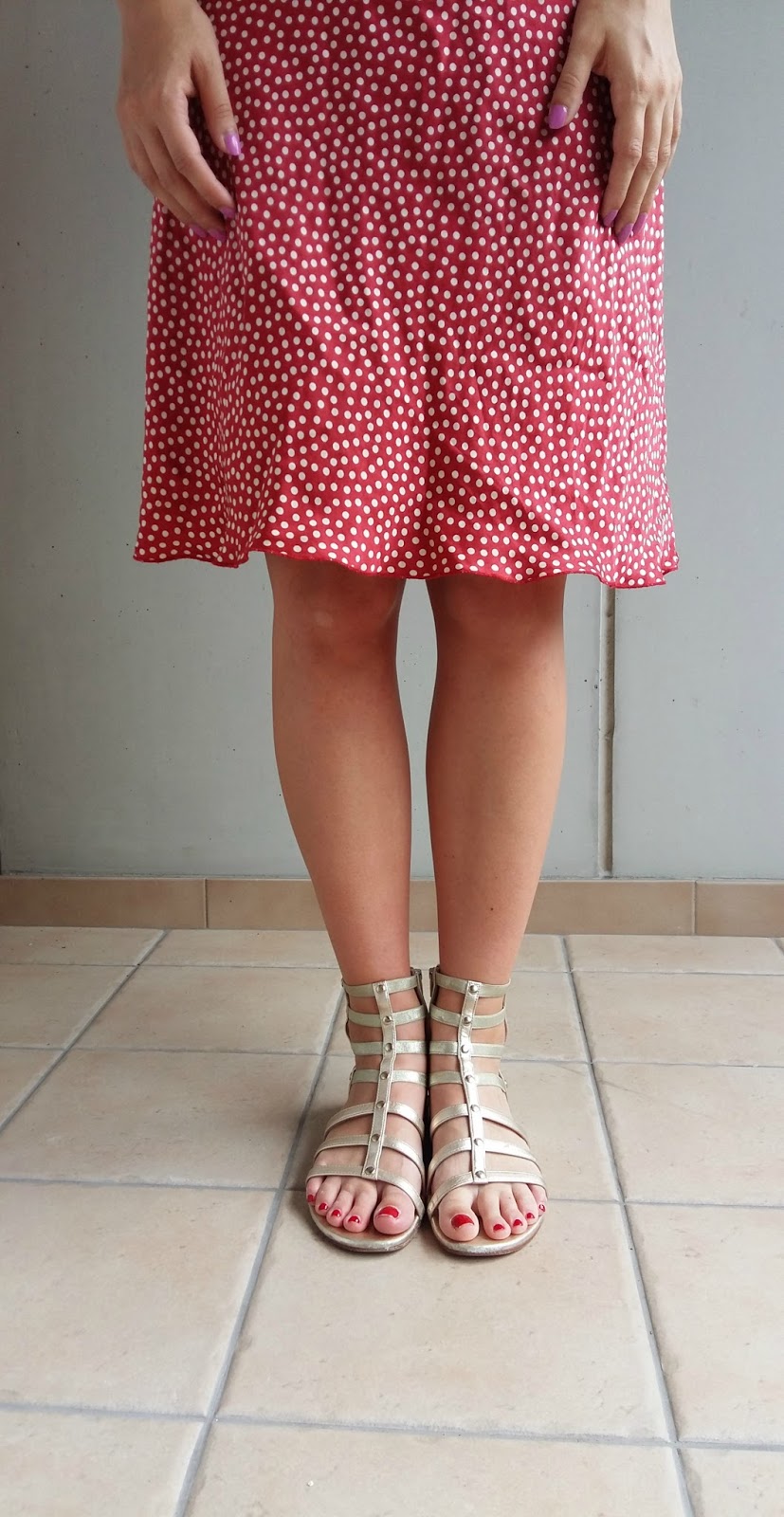 Dress//Purchased at a market (similar here and here)  Shoes//Stuart Weitzman  Clutch//Chelsea 28  Watch//DKNY (old, similar here)  Bracelet//Swarovski
I was always a bit uncomfortable wearing this dress (even though it is really pretty) because in person it is a major cleavage alert dress. As I get older, I am starting to care less and less about that. Also my boyfriend loves this dress, and he makes me feel amazing when I wear it.
When a dress has a lot of pattern, I try to keep everything else fairly simple. The pattern should be the main focus. Although, I would love to figure out how to mix and match the most unlikely patterns like Olivia Palermo, who makes every outfit effortlessly chic. She is my style spirit animal! 
Now can we take a moment to focus on these perfect Stuart Weitzman Shoes…
I bought them last summer on eBay for a steal, and cannot live without these now. I have searched high and low for these shoes in another color, but I cannot find any. ANYWHERE! After having these shoes in my wardrobe and seeing how versatile they are, I would gladly pay full price to have another pair. All I can find are the tall gladiator sandals, and I'm quite petite so I feel like they would take up my entire leg. If you know where I can find these please let me know. I'm kind of desperate now!
P.S. I had thought about doing a post on my best eBay designer finds with some tips and tricks I have accumulated over my eBay shopping career. So many people are afraid of eBay, especially in regards to the authenticity of designer items, but in the last few years eBay has really changed. There are some amazing finds on eBay if you know what to look for and if you know the red flags. It makes it hard to pay full price for designer items after you know you can get it for less.
SHOP MY LOOK
SaveSave
SaveSave
SaveSave
SaveSave