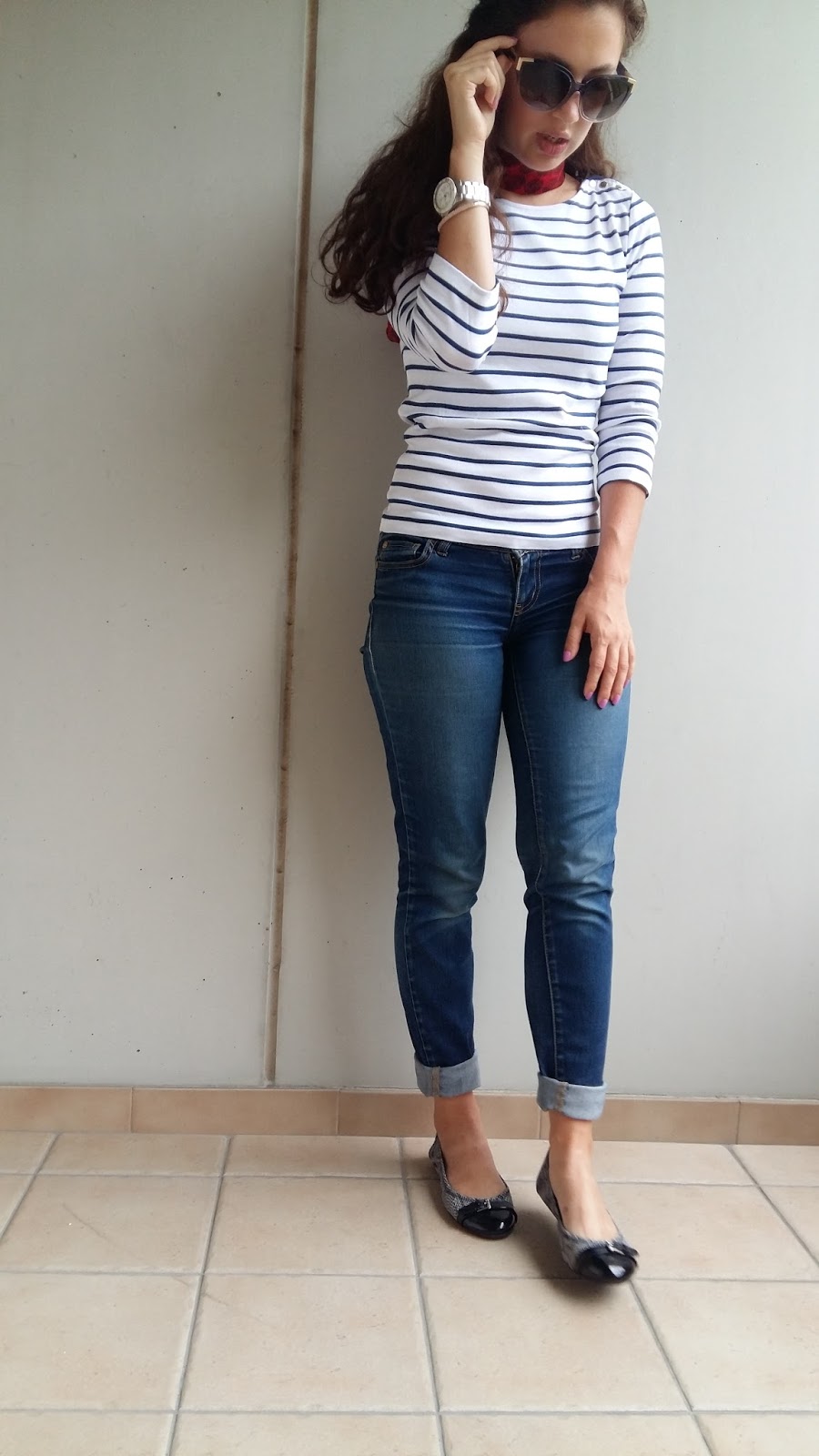 In my eyes you can never have enough striped tees. Who else is with me?! It is one of those wardrobe essentials that I am pretty sure I will always own. It was a bit colder this day, and it got me to think of transitional pieces as it is now that time of year where it is almost fall, but not quite there. A striped top is a great transitional piece between any season. It all depends on the what you pair it with.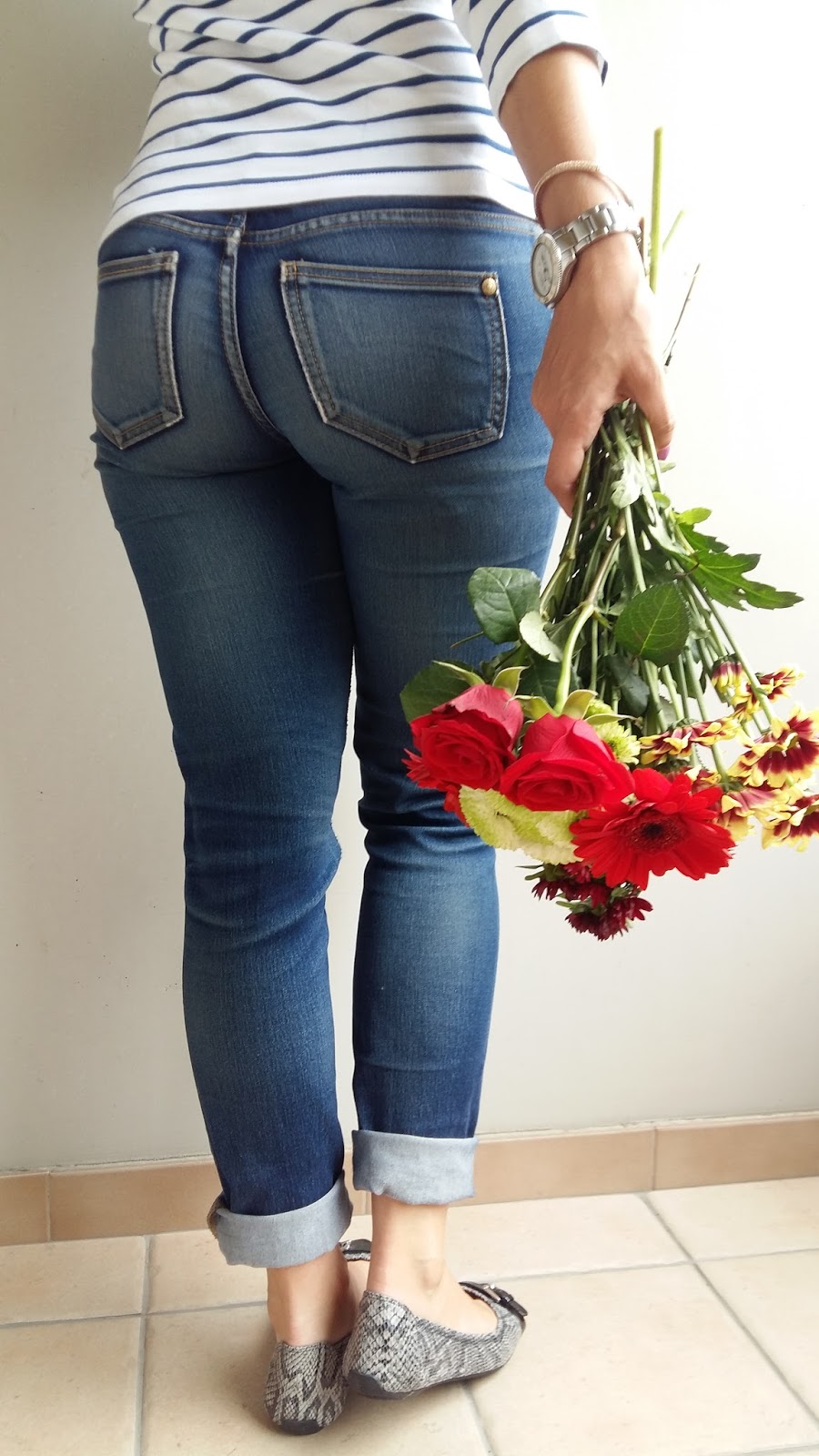 Shirt: Caroll // Jeans: Celebrity Pink (old) // Shoes: Cole Haan // Scarf (worn as a chocker): Madison // Sunglasses: Chloe
Luckily, this day I did not need a jacket, but I decided to pair my 3/4 length sleeve striped tee with cuffed jeans, and my favorite brand of flats. Cole Haan has the most comfortable flats that last a long time. Most importantly, I am always the same size. I have quite a difficult time finding flats that fit just right. I'm usually in between two sizes, and I have to think do I get the size that is slightly too tight or the size that is slightly too big (first wold problems….I know). I never have this problem with Cole Haan flats so if you have not thought much about this brand, I highly suggest having a look.
Silk scarves have really come back in trend this summer, but have always been a staple in my closet. I would love to do a silk scarf collection, if you are interested. I think they can add a level of interest and sophistication to any simple outfit. I decided to try something new by trying the scarf around my neck like a thick choker. I left the end of the scarf hanging in the back as I like the effortlessness of the look. I think I'll be experimenting more with this, and finding new ways to use things I already own.
What do you think about the look?
SHOP MY LOOK 

SaveSave
SaveSave
SaveSave