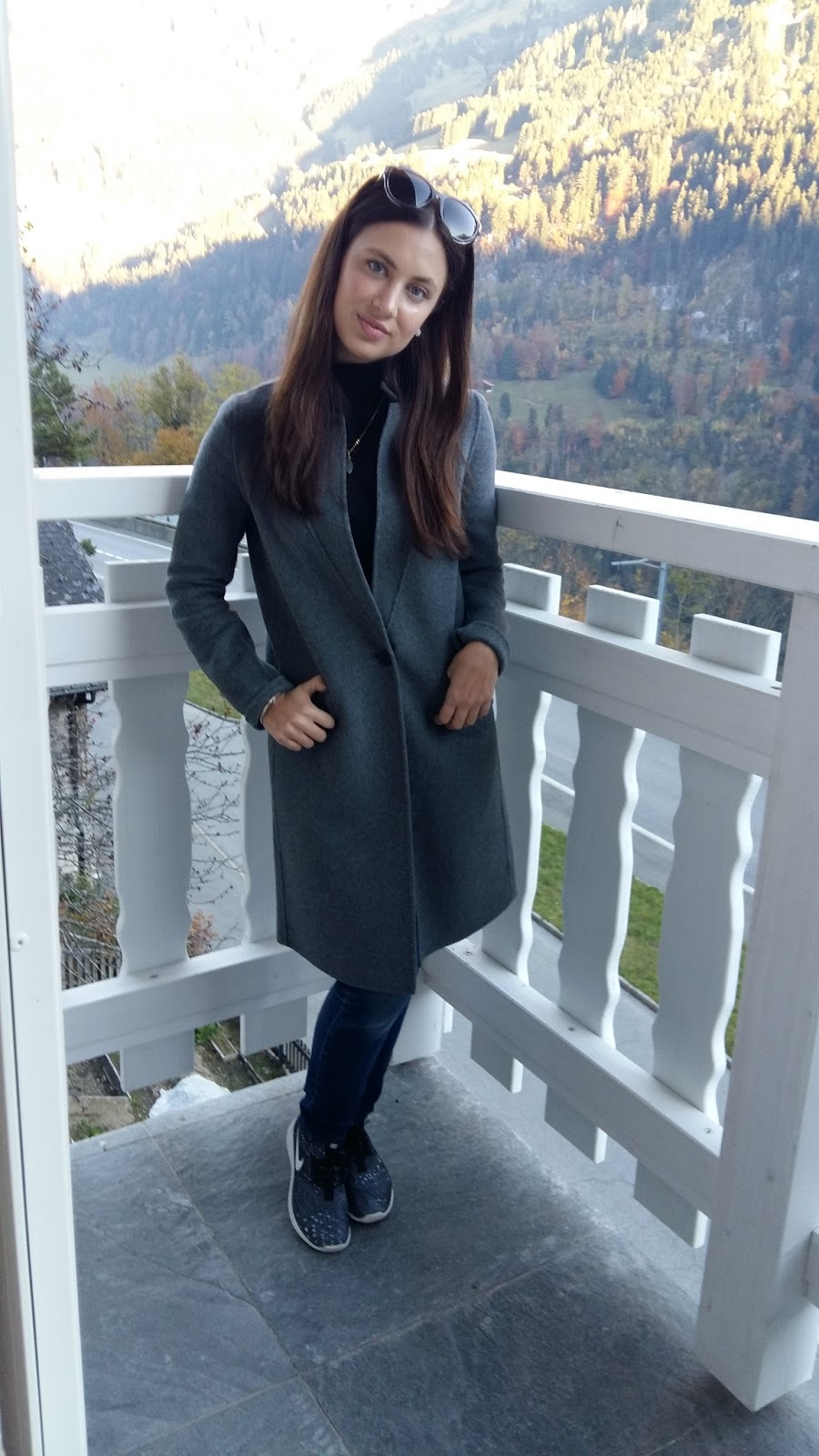 I have recently become obsessed with coats, and how they can transform any outfit. I had never thought of a coat as a fashion staple until now, and believe you me, I have a long list of coat must-haves. I recently checked one off my list with the unstructured casual grey coat.
I was looking for a neutral coat (preferably grey) that could go with any casual outfit and add a touch of cool. It took many hours to find this as I feel long coats can easily overwhelm my petite frame. I don't always want to wear a wrap style coat in order to show off my frame. Just for reference this coat is called the midi coat. I would not classify this as a midi for myself or other heigh challenged ladies out there!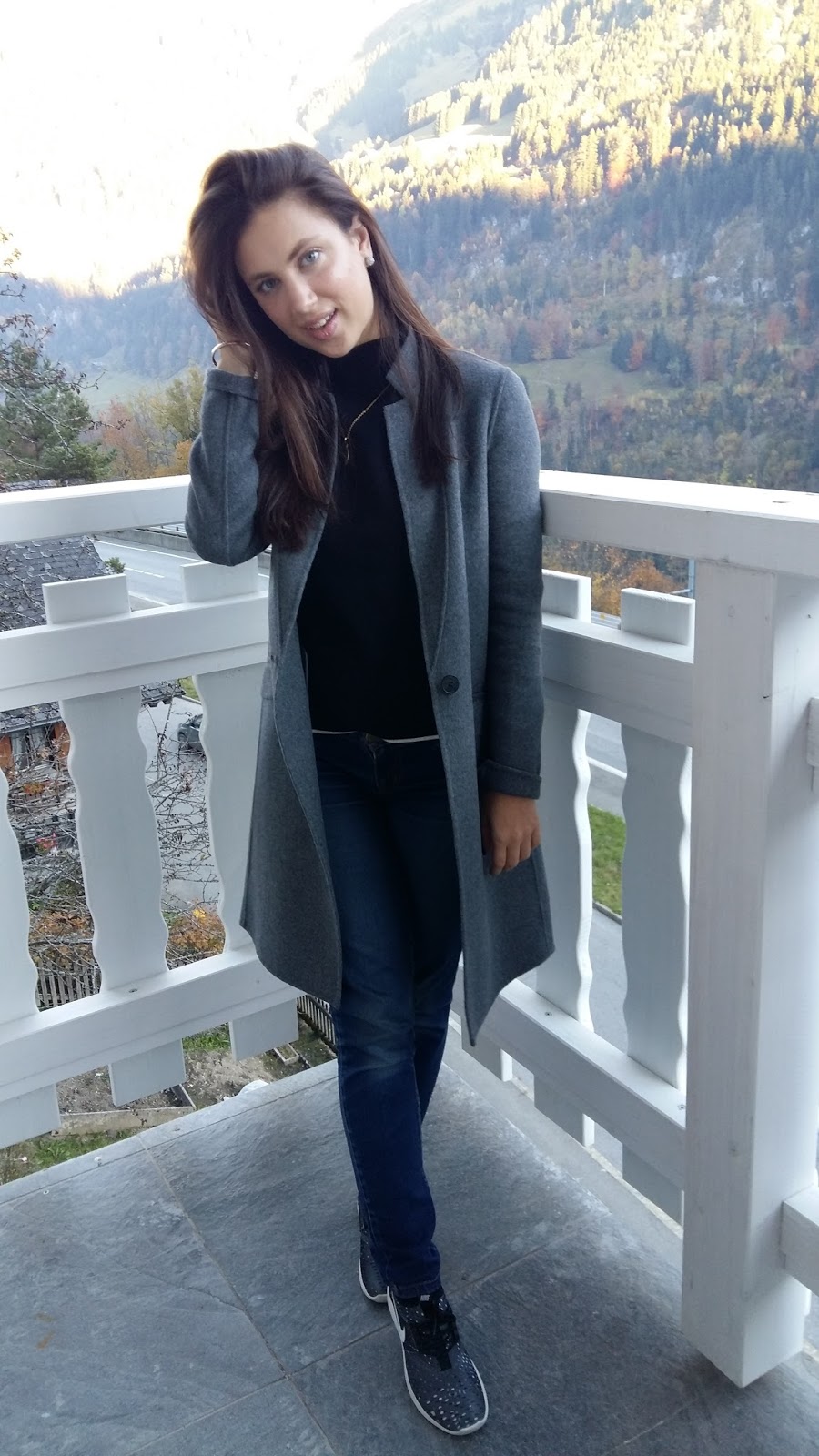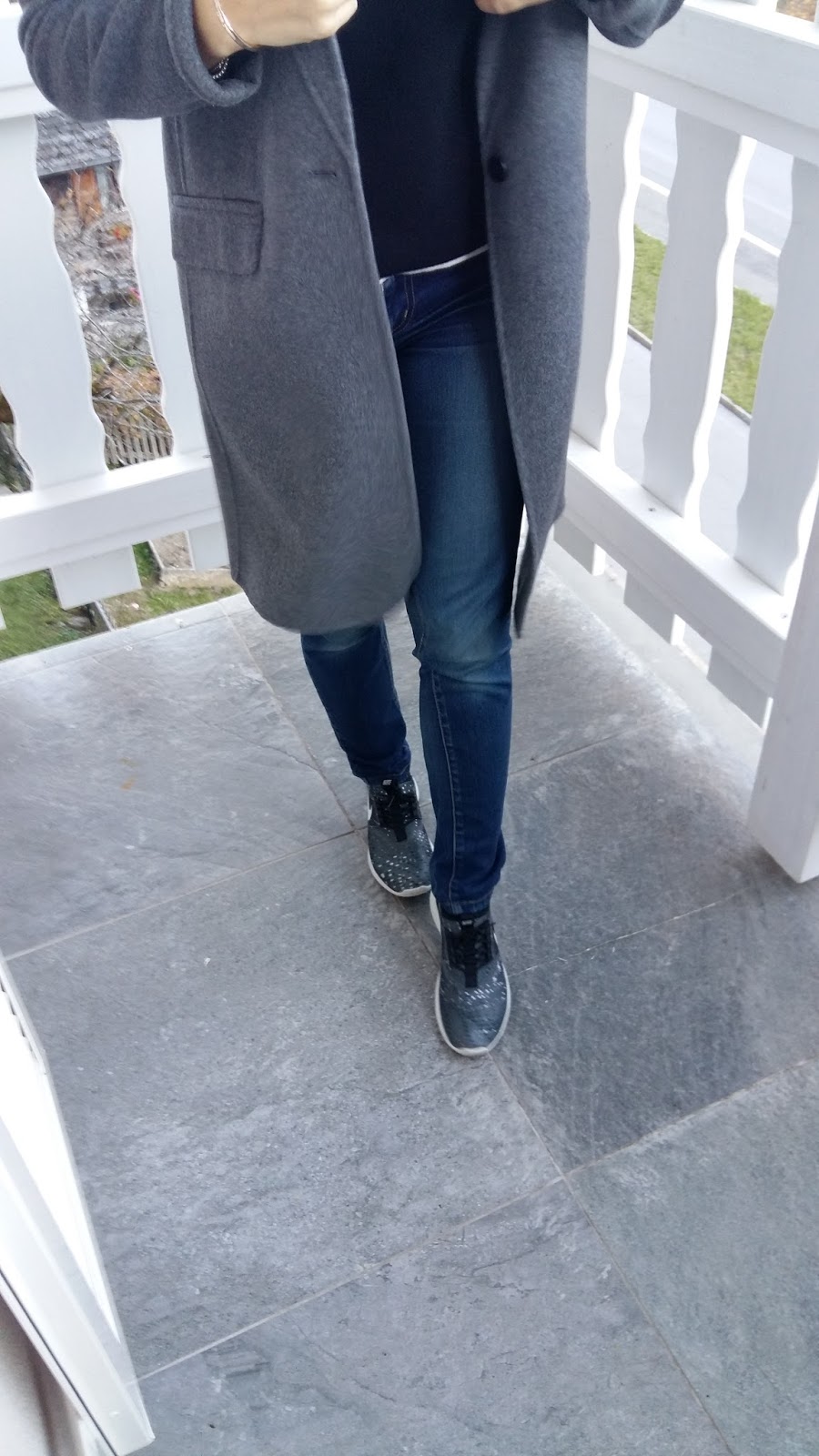 Coat//Zara  Sweater//Zara  Jeans//Celebrity Pink (old)  Shoes// Nike Juvenate  (sold out)  Sunglasses//Chloe
If you love this grey coat, look no further than Zara. They have really been on point with the trends this year, and now I feel like a walking Zara billboard! I always get a lot of compliments on my Zara items, and people are often surprised to find out where I bought it. I strayed away from Zara for about 5 years. I felt the quality had declined, and the price had increased. I could see that Zara was really interested in bringing the runway fashions to the real world, but I felt the execution was off. It wasn't realistic to how I would translate runway fashions into my normal life….ending my rant because I am loving Zara agin.
I also wanted to talk quickly about a trend I have really fallen in love with this year, which I NEVER thought I would say. Athletic shoes as a fashion item and now a staple in my wardrobe! I consider my style as classic, and girly with a twist so athletic shoes seemed too casual and masculine for me.
However, this year I have really learned how to play with this trend in my normal wardrobe and not feel overly masculine or too sporty. In fact, I think they can add a playful and cool touch to a simple outfit. My favorite way to wear this trend is with a simple jeans and t-shirt or sweater. It makes it look like you didn't try too hard, but all of us fashionistas know you did. We're trying to do the same. If you are a little more daring, you can pair athletic shoes with leather skirt/overside sweater or an embroidered button down. I hope you can see what I am envisioning with this look!
What is your favorite fashion trend at the moment? 
SHOP MY LOOK
SaveSave
SaveSave
SaveSave
SaveSave
SaveSave