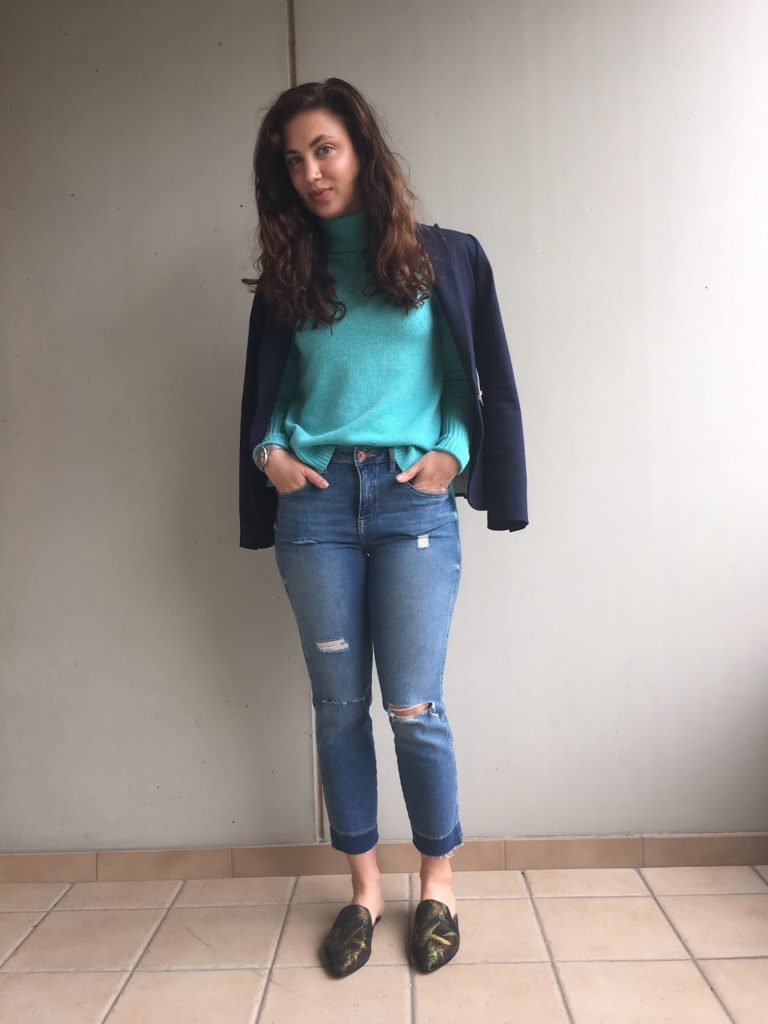 I did it! I finally found a petite version of a trend that I have been loving for months. Every cool girl chic outfit I could think of had frayed hem jeans, but I could never find any to fit my short inseam (28″ inseam….yeah I have short legs). Most petite jeans seemed to start at 30″inseam, but is that really considered petite?
All of my fellow short girls can understand how frustrating it is to shop for jeans as most stores don't really carry petite jeans, and the selection can be rather limiting.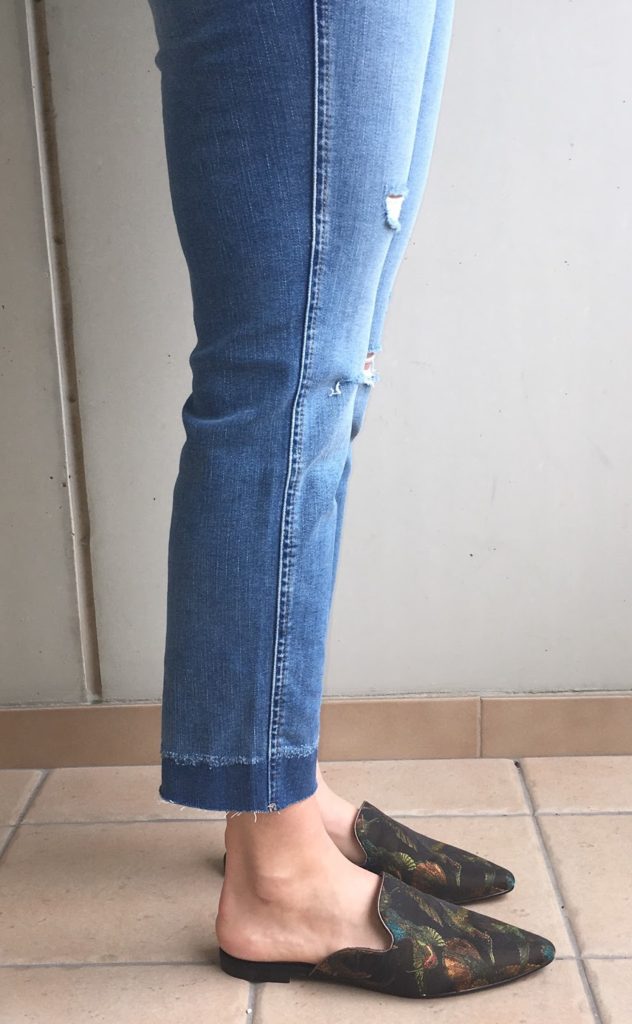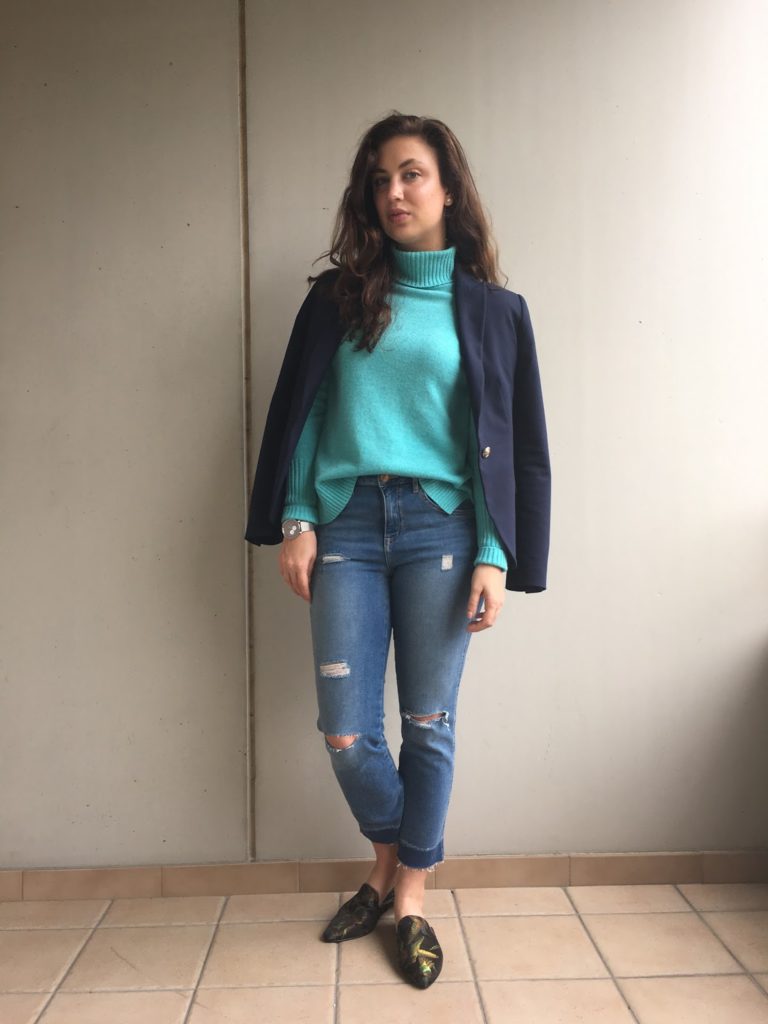 Blazer: Zara (bought in the summer) // Sweater: J.Crew // Jeans: New Look (via Zalando) // Slides: Zara
These New Look jeans fit great for my petite frame and my J-LO booty. I feel like the industry doesn't think that you can be a petite frame with a butt so finding a great fitting pair of jeans has always been a struggle for me. When I find that great fit, I will wear them until there are holes (this has actually happened). I tend to go for low-rise jeans as I felt higher-waisted jeans didn't accentuate my rear end in the best way. These jeans are what I would consider mid-rise and I can say they do flatter the backside, for anyone who has this concern too.
I bought these jeans off Zalando, a Swiss based online retailer, in a size EU 36. For your reference, I am typically a size US 0 or 2. New Look has their own website so you can order the jeans off of there, and I linked a few my other favorite options here and here.
Do you know any other great brands that work well for us petite girls that have a butt?
SHOP MY LOOK
SaveSave
SaveSave
SaveSave
SaveSave
SaveSave