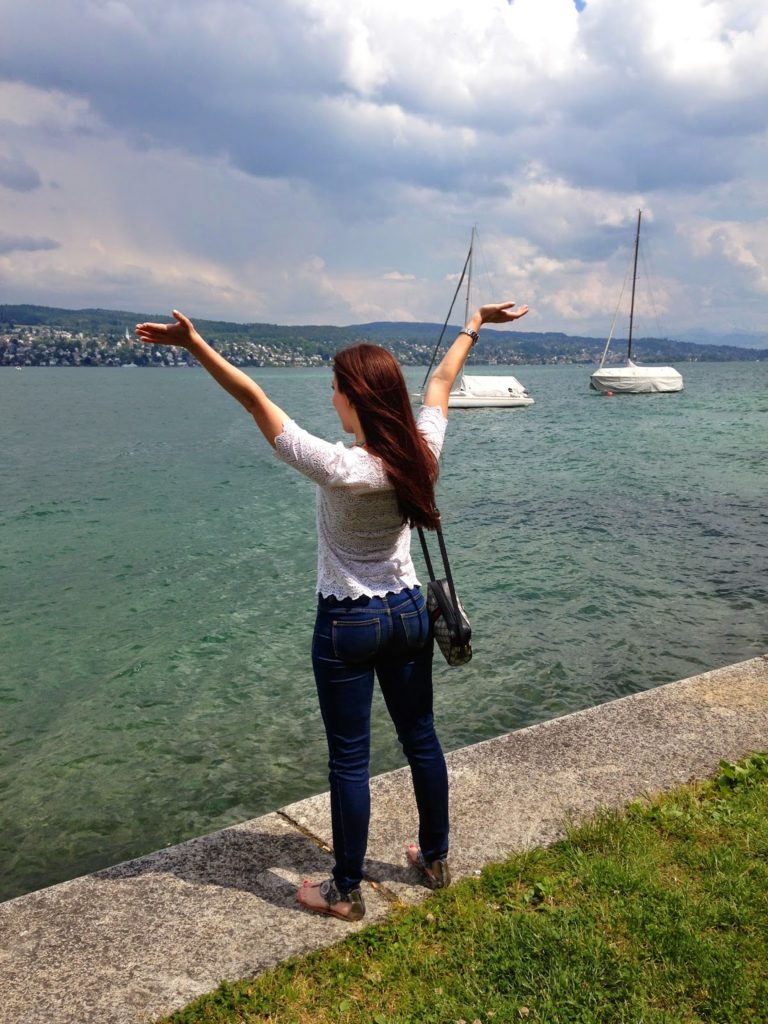 I really wanted to take this opportunity for my readers to get to know me on a more personal level, and I thought the perfect way to do this was through 10 facts that you did not know about me post. I can do a few more of these fact posts in the future if you enjoy them, and want to know more about the girl behind the blog.
To learn more about me,The Brunette Nomad, keep reading…
ONE//
Golden Girls has been my favorite show since I was a kid. I have no idea why I connected with this show as it's about the lives of 4 women aged 50+ after their husbands have passed away or they have gotten divorced. The humor, the friendship between these women, and the storylines are timeless.
TWO//
I have always been a cat lover. When I was 7, I was asked to draw a picture of my "dream world" in school. I drew a world with lots of cats and trees made of ice cream. I currently have a beautiful 10 year old cat named Bella who lives too good of a life, and I love making friends with every cat I see.
THREE//
You cannot leave Salt & Vinegar chips anywhere near me (seriously)! The bag will not last longer than a day. They truly are my weakness, and as I'm writing this I really want a bag.
FOUR//
I have a weird knack for remembering jingles. They get stuck in my head, and I will remember them for years. These are a few of my favorites that I have remembered for at least 10 years:
here
,
here
, and
here
.
FIVE//
I had three surgeries before the age of 12. One on my ankle and twice on my right thumb. I still have a scar on my thumb from when I had a metal pin put in to stabilized my thumb and then later removed.
SIX//
I think due to my several hospital experiences as a kid, I am deathly afraid of needles to this day. I can't be in the same room or look at them, let alone get a shot. Embarrassingly, I have a minor panic attack (ok maybe major) when I need to have anything done with a needle. I had to go to the emergency room a few years ago for a locked jaw, and I was told by the nurse I would need my blood taken and then 3 shots. I just started sobbing uncontrollably, which she definitely didn't expect. Luckily, my boyfriend was there to communicate for me.
SEVEN//
I own five robes. There is nothing more relaxing to me then coming home and hanging out in my robe. You will rarely find me without my robe at home, and all of my family knows this. I have never bought any of these robes myself as people usually give them to me as a gift. You can never have enough robes in my mind.
EIGHT//
I could eat Mexican food everyday. I think it comes from being born and growing up in Texas. My favorite is to find the best "hole-in-the-wall"or undiscovered place for the most authentic food I could find. Any version of street tacos, pork tamales, and chicken mole are a few of my favorites.
NINE//
Even though I was born in Texas and am very much a Dallas girl at heart. I have lived a very unique lifestyle. My father is from Italy and my mother is American so I have been traveling around the world since before I could walk to see my family in Italy. I have gone to two international schools and have lived in Switzerland, England, and the States. I am what you call a third culture kid.
TEN//
I never knew how important good manners were until I became an adult and realized not everyone has them. I think this comes from being a Southern girl, and as my father always said "manners are what separates us from the monkeys" (yes, he really said this). Saying please and thank you, opening the door for someone, and apologizing when you run into someone goes such a long way! Unfortunately, there is not a big emphasis put on manners these days.
To read my most recent post with facts about me click
here
.
If you have any questions that you want to know about me, feel free to leave a comment! I really appreciate you reading this.
SaveSave
SaveSave
SaveSave
SaveSave
SaveSave