It hasn't quite reached full Spring weather here in Switzerland so I am still rocking the transitional pieces. When I look at pictures on Instagram of everyone at home in Dallas (rStheCon is on right now), I am so jealous of the fabulously sunny and warm weather. I feel like for most of us in Europe are in the same boat. The day starts off quite chilly in the morning and warms up throughout the day, which can leave anyone frustrated on what to wear for two very different temperatures.
Ladies, I think I have found the perfect transition piece to solve any wardrobe worries you may have in this situation. Read more to see this perfect transitional grey knit dress that has some unexpected detailing when it warms up enough to remove that jacket.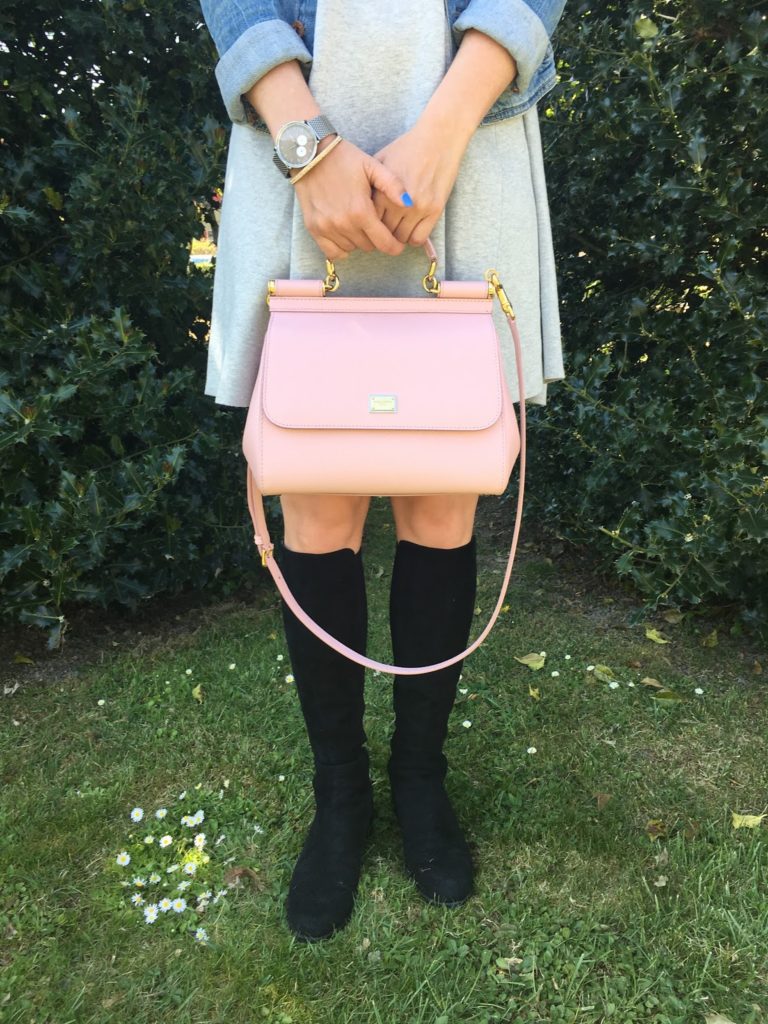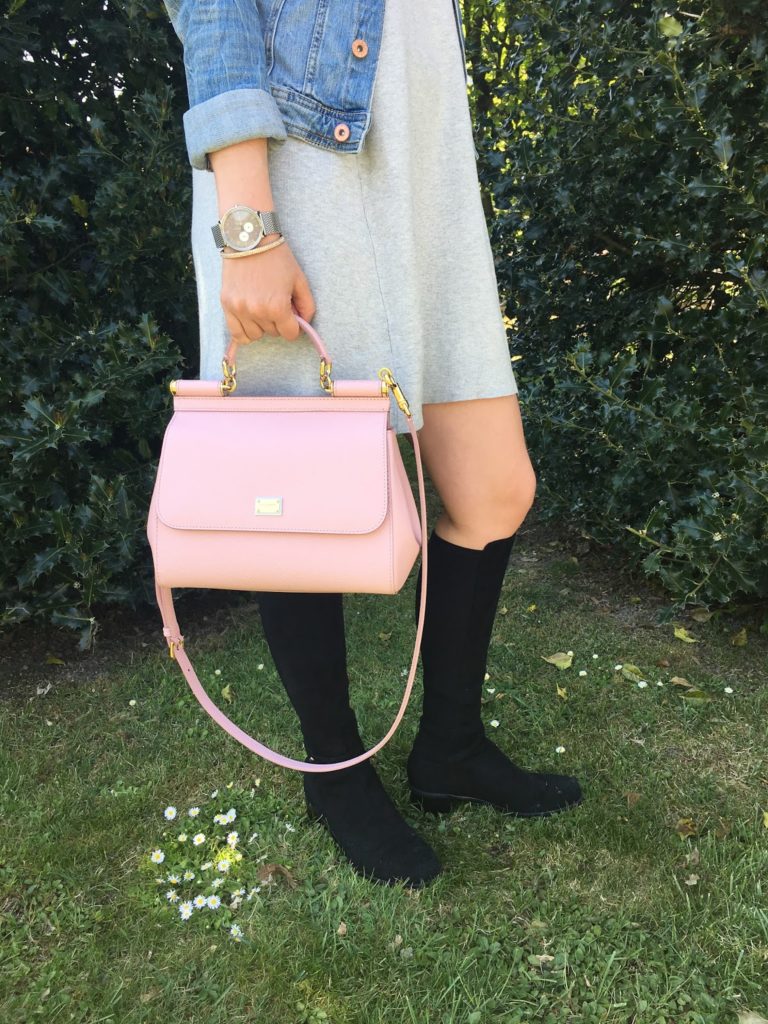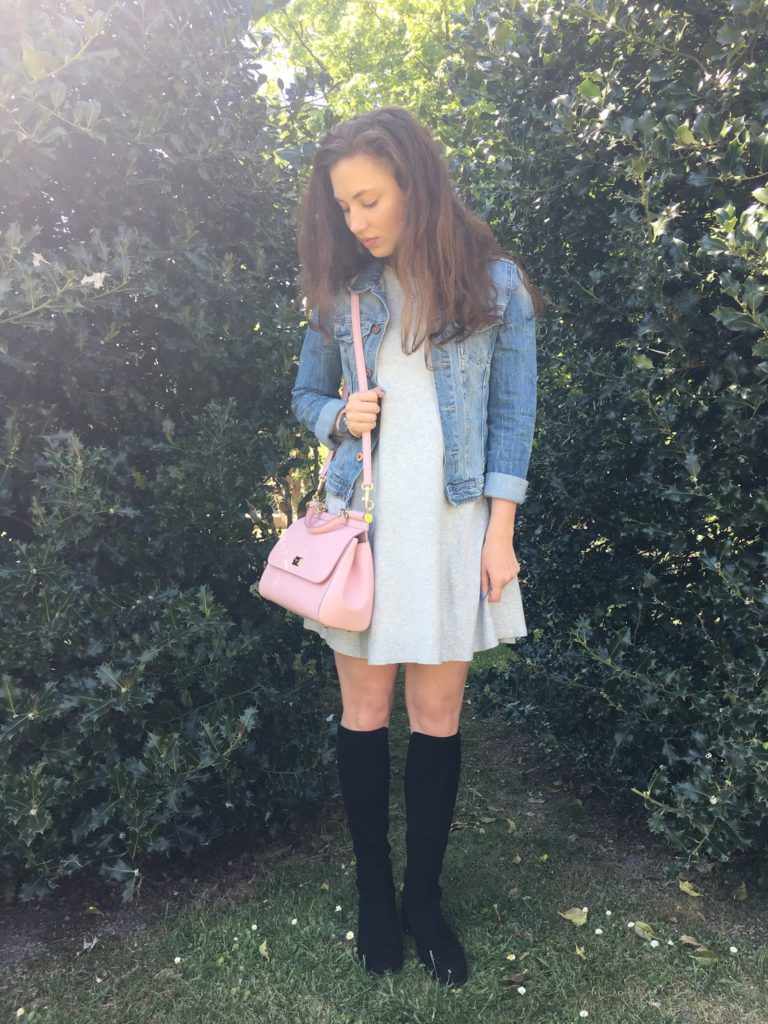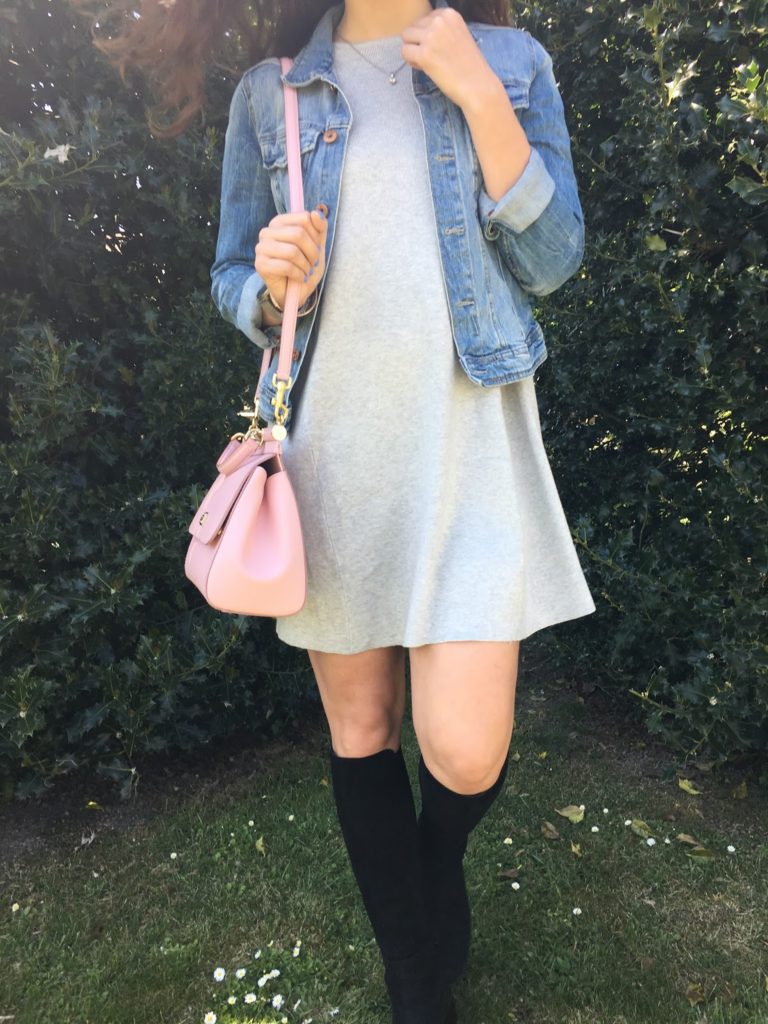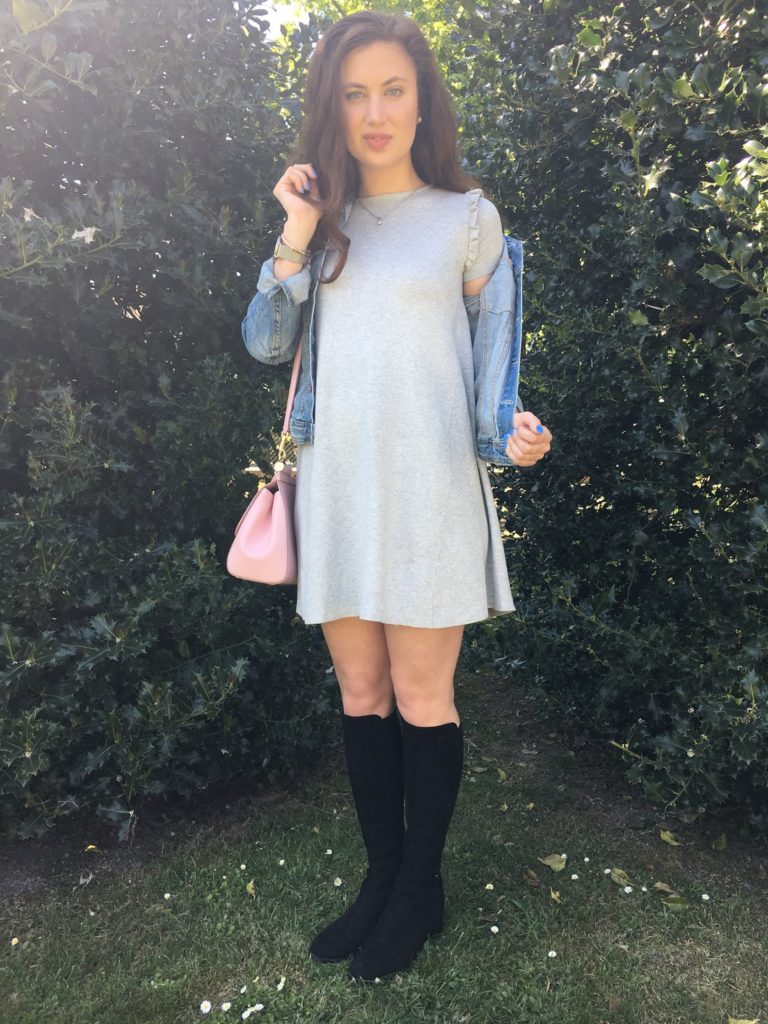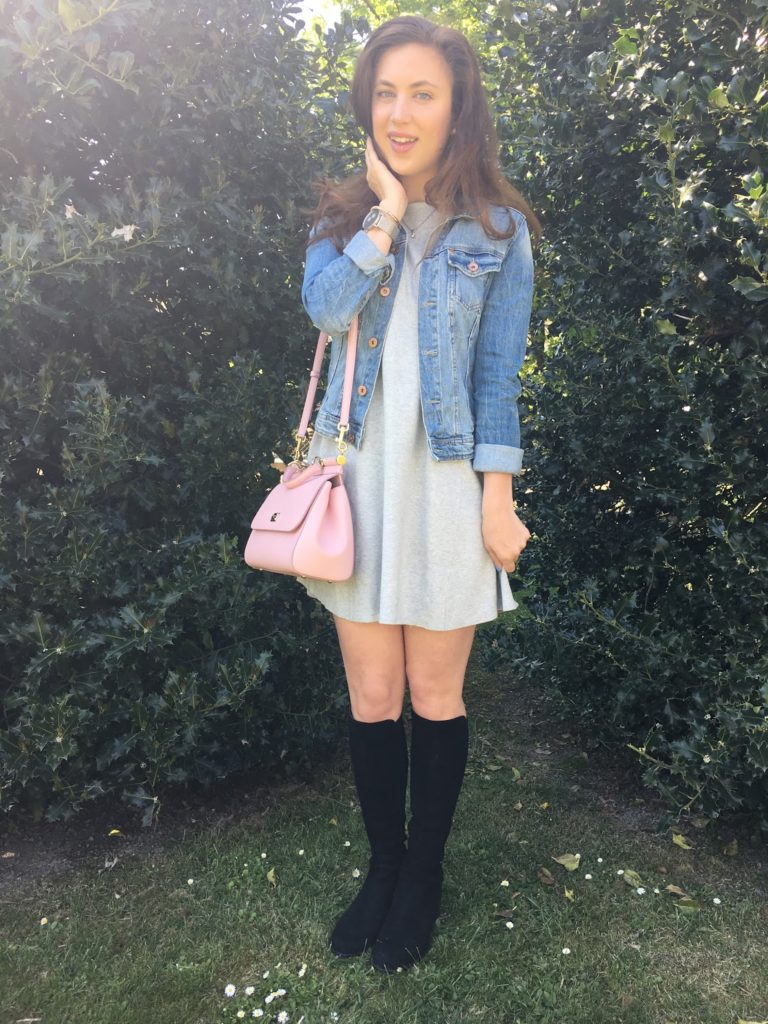 Dress//Zara  Jacket//H&M (old, similar version here)  Boots//Stuart Weitzman  Handbag//Dolce & Gabbana Miss Sicily  Watch//Skagen (old, similar version here)  Bracelet//Swarovski
I feel like you can't go wrong with this dress: it's grey, it's knit, it has ruffles, and can easily be dressed up or down for any occasion. If you work in an office where the dress code allows you more freedom, this could be a great work dress. I'm all about the versatility of an item, and the ability to create several different looks simply by changing small pieces. We have all been there where you buy a cute top that can only be paired with those one pair of pants (I may have done this too often when I was younger). Now it's about adding pieces that not only make me feel good, but can easily go with existing items in my wardrobe to make getting dressed stress free. Ain't nobody got time for that!
This dress makes a perfect transition piece into the spring days due to the heavier knit material, but also the short sleeve, which makes it feel not too much like a winter dress. By the way, did you see the little ruffle detailing on the sleeves? Ruffles are a big trend this spring and summer season.
I paired this look with my favorite suede boots to give me some warmth, a jean jacket, and my new favorite handbag for a pop of spring color. Depending on the weather where you live, you could opt for a heavier jacket (like this one from Zara) or leave the jacket off all together. That's is why I love this dress…there are so many possibilities.
What is your favorite spring transition piece?
SHOP MY LOOK
SaveSave
SaveSave
SaveSaveSaveSave
SaveSave