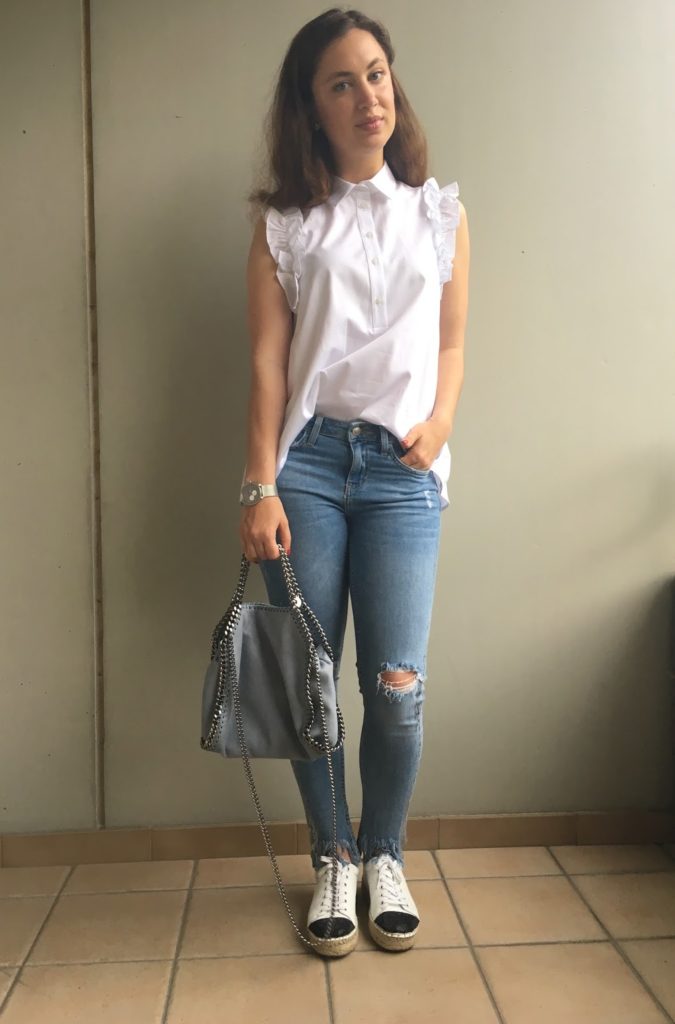 Happy Sunday my loves!
Is it just me or are the weekends getting shorter as we get older? With all of the graduations happening around the corner, it has me reminiscing about college lately. I've been seeing pictures on Facebook and Instagram of these girls I met before they had their very first college class when I was a Rho Gamma (Recruitment Guide for sororities) as a Senior, and they will be graduating NEXT weekend.
Seriously, where has the time gone?! I know I'm not the only one who feel this way…but reminiscing over. That can be for another blog post.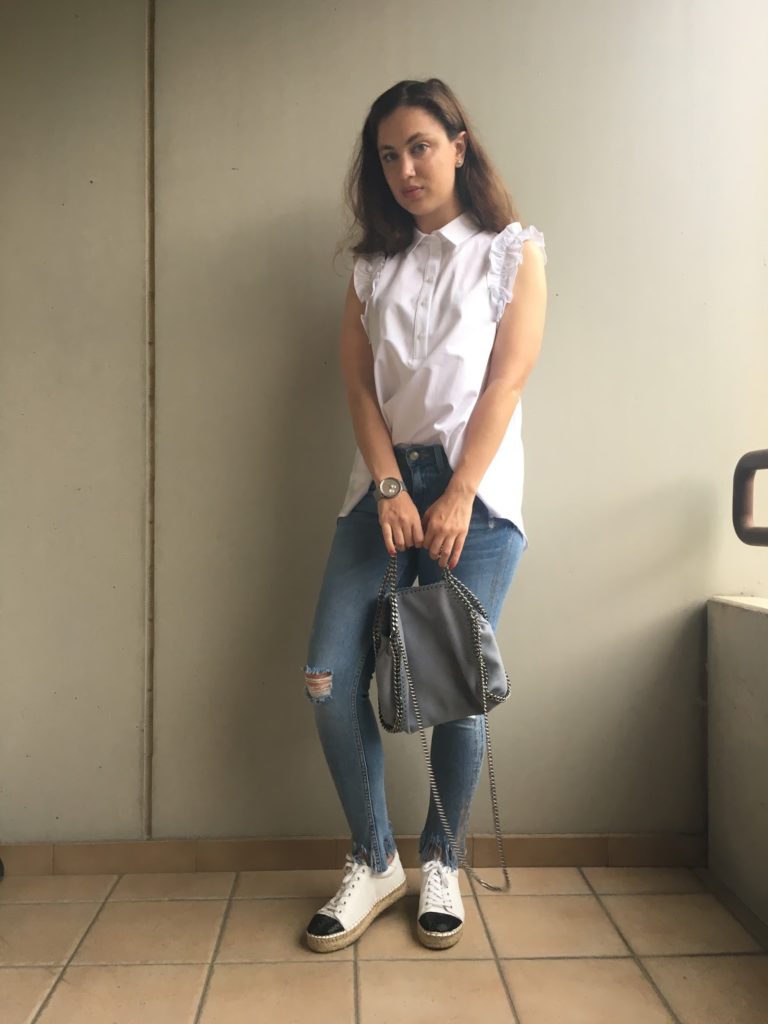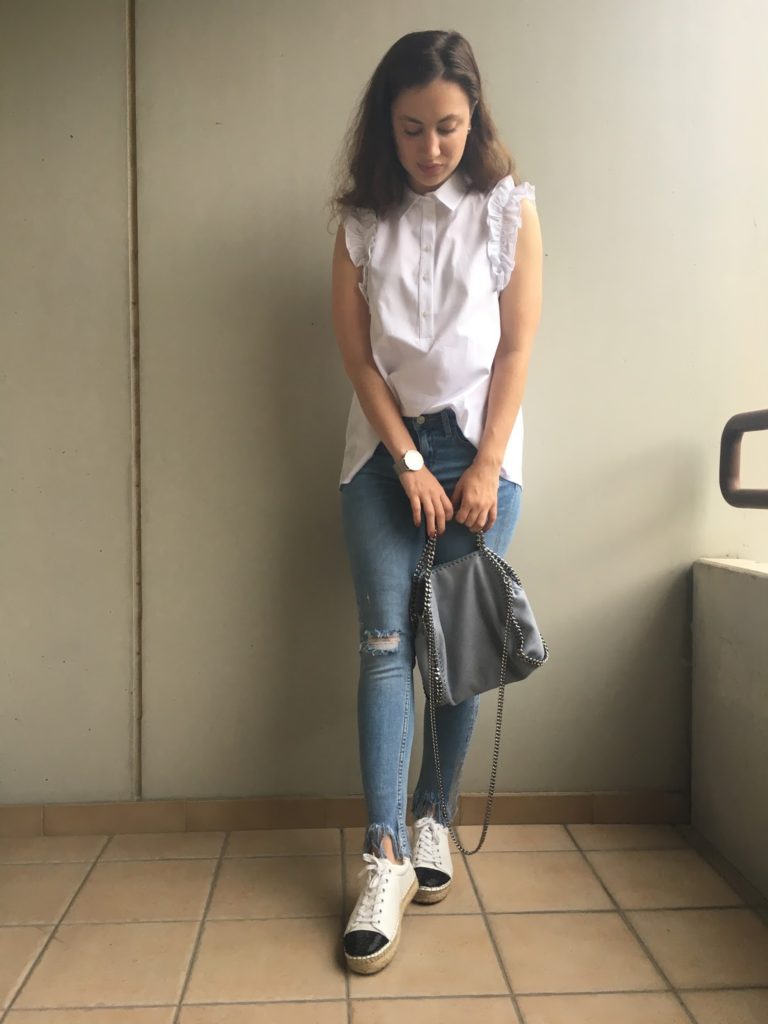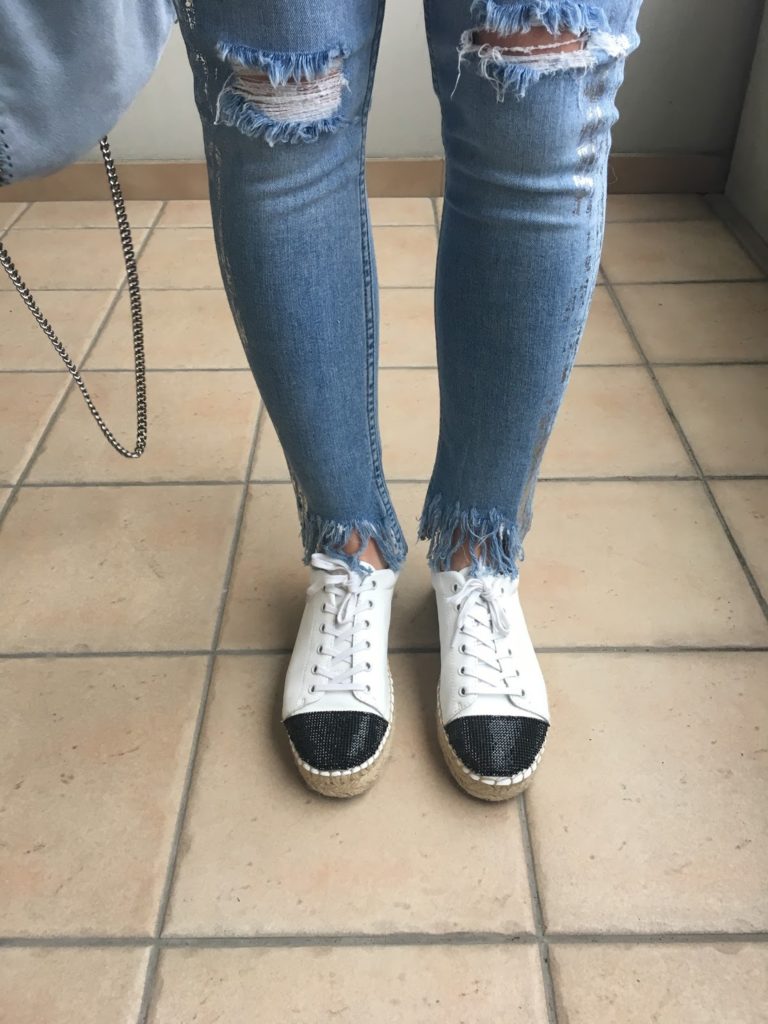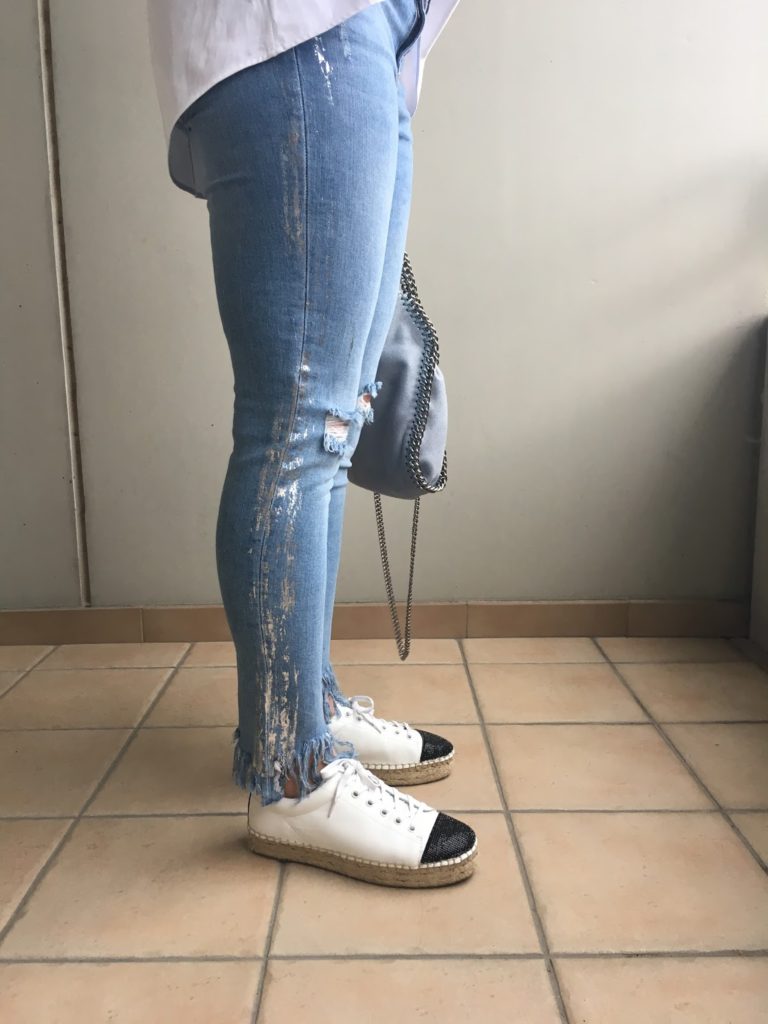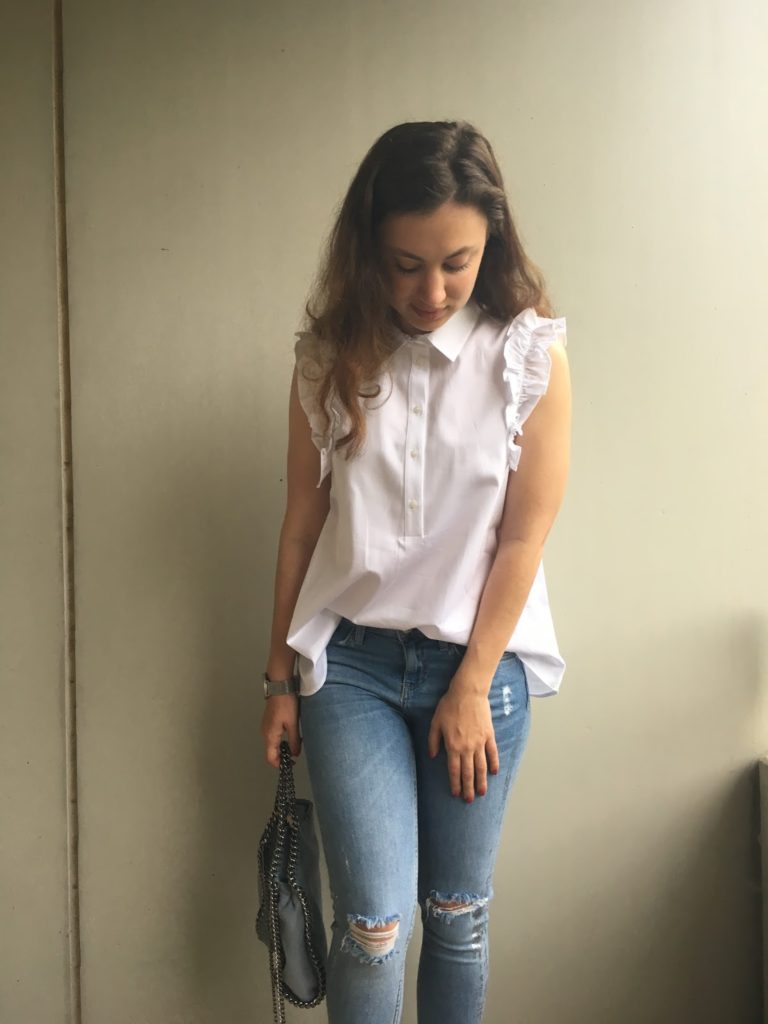 Jeans//Zara  Blouse//Zara  Shoes//Kendall+Kylie Collection  Handbag//Stella McCartney Falabella Watch//Skagen  Nails//O.P.I 'Go with the Lava Flow'
I've decided to fully embrace the new denim trends this year as they keep getting better and better. I'm loving the fashion forward focus on denim, a simple piece that we all wear and love but with a twist. Who would have thought that your denim could be the key piece to complete your outfit?! I'm loving the uneven hem, patches (reminiscent of the 70's), pearls, and now metallic paint splotches.
These jeans caught my eye in Zara this week, and I almost didn't try them on because I thought are these too trendy. As I put them on in the dressing room, I fell more and more in love. I always say you know it's a good idea to buy an item when you can instantly think of several outfits to pair with them. For this look I decided to pair these trendy metallic finish jeans with a classic white ruffle blouse. I like the juxtaposition with the trendy and classic, which I try to incorporate into most of my looks. I think it adds an element of interest and takes an outfit from been there done that to fashion forward.
A white blouse will never go out of style and has been a key item in anyone's wardrobe for decades. However, the ruffles (a major trend this season) and the trendy jeans take the typical crisp white blouse to a new level. I also paired this look with my favorite shoes of the moment…a sneaker espadrilles mix with blinged out tips. Surprisingly, these shoes are from the Kendall + Kylie Collection. I've seen items here and there in their previous collections, but felt like it was always aimed at a younger demographic than myself. However, these are everything that I want in a shoe at the moment. In a recent episode of Keeping Up with the Kardashians (Must admit that reality TV is my guilty pleasure), I saw that Vogue reviewed their new collection and loved it. That is an A+ in my book!
How would you wear a white blouse? Always looking for new inspiration.
 SHOP MY LOOK 
SaveSave
SaveSave
SaveSave
SaveSaveSaveSave
SaveSave
SaveSave
SaveSave