More brands are dipping their toes in the exposed skin trend. For those who may not want to go full crop top (I know I don't) or just like the flirty look of showing a bit of skin, try the cold shoulder trend. Exposing your shoulders can be a fun way to show some skin without showing too much, and I find it much sexier than showing everything your momma gave you. Long gone are the days of wearing the tiny Abercrombie jean skirt that we all had in the early 2000's. Carefully placed cut-outs are on trend and I think we can expect fashion this Fall to go covered.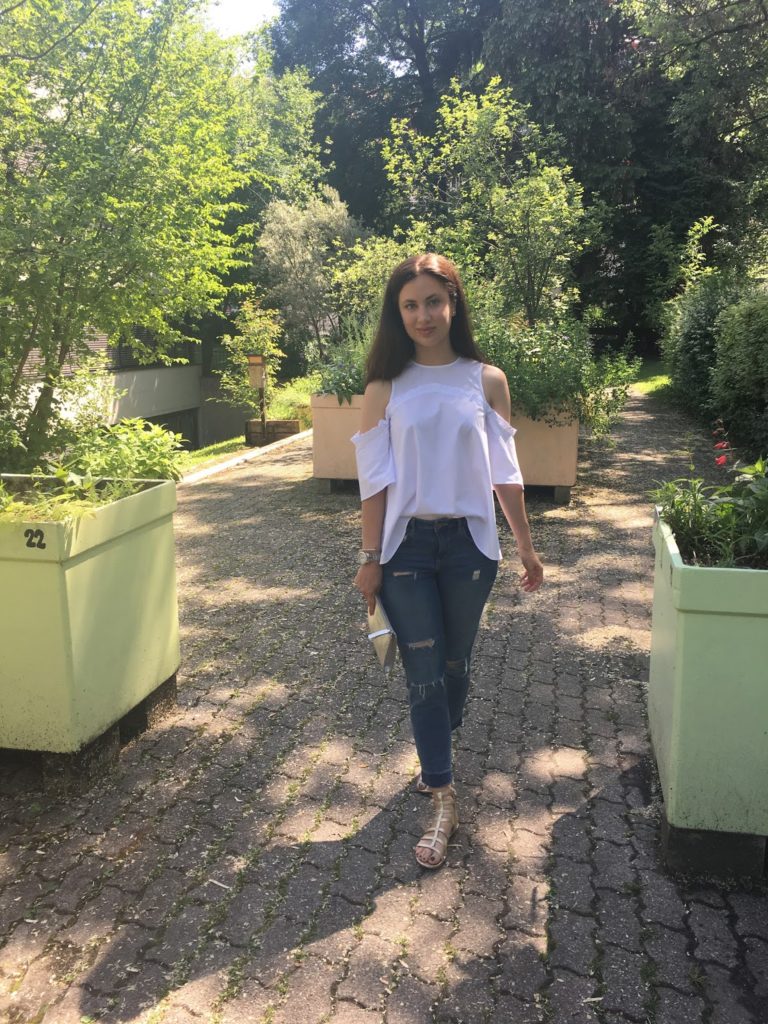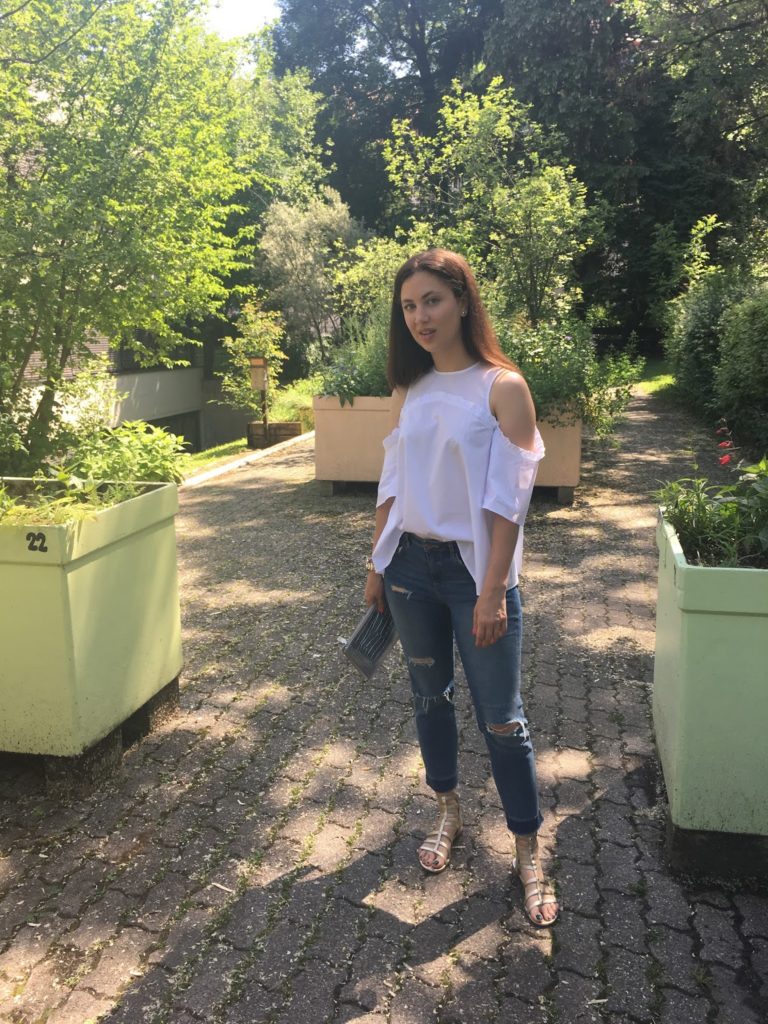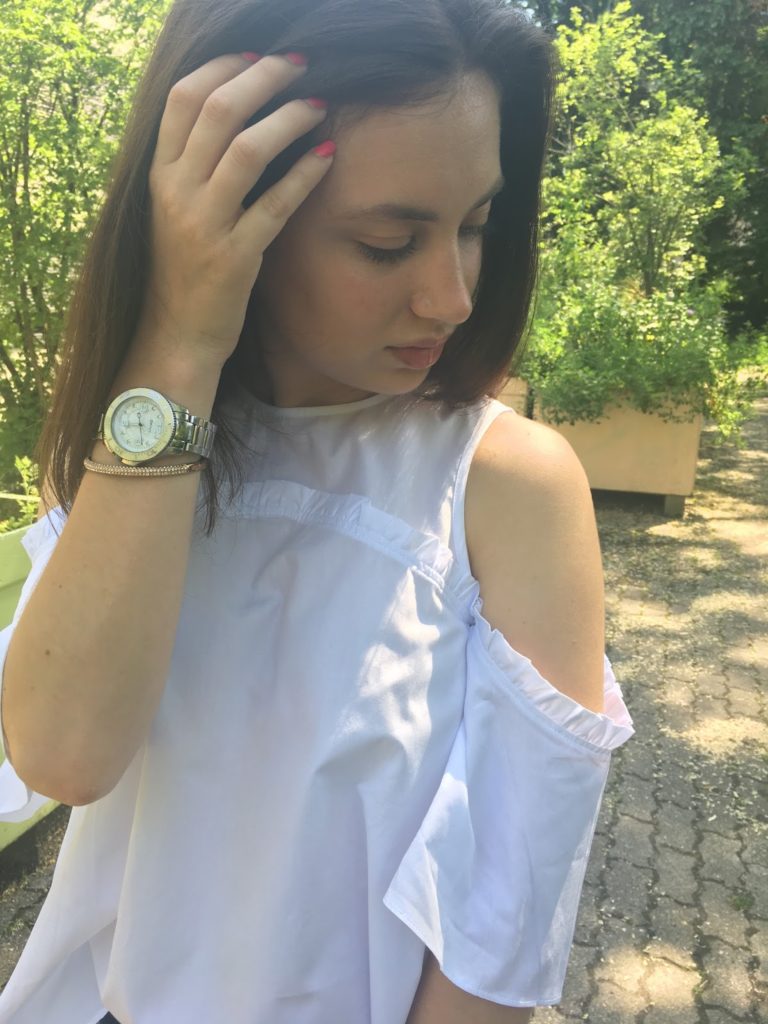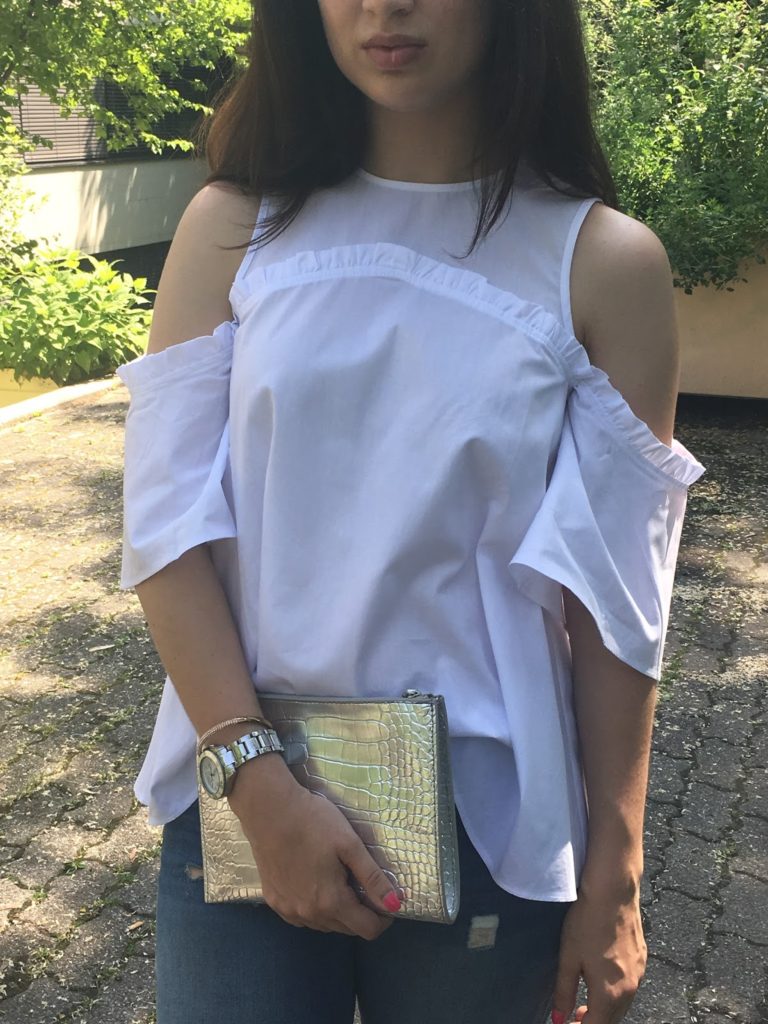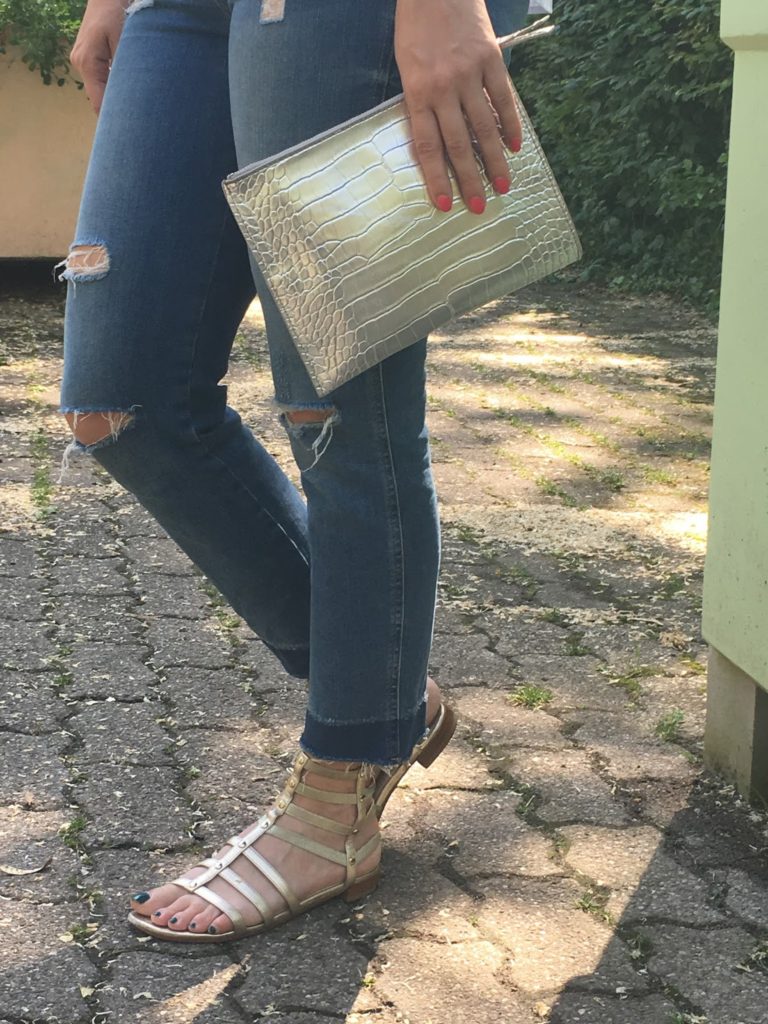 I love this top because…
1. A crisp white blouse is always a favorite for Spring and Summer
2. The delicate ruffle detailing on the sleeves combines one of my other favorite trends… Ruffles!
3. It's 100% cotton so breathable for warmer days
4. You can wear a normal nude colored bra so no need for strapless (sigh of relief)
5. It was purchased on Asos: affordable, quick shipping, and easy returns. Why make shopping hard?
There are so many ways that you can wear this top.
It's a trend but also a staple. You can wear this top with white jeans, my favorite Hermes sandals, and this regatta style hat for an easy summer look. You can also easily make this into a date night look or drinks with girlfriends by wearing dark wash jeans, these super fun and colorful shoes, and a trendy straw clutch.
I paired my cold shoulder top with my favorite jeans of the moment, gold gladiator sandals, and a silver clutch. I like to mix gold and silver together. I think the old rule that gold and silver can't be paired together is outdated. Fashion is meant to be fun and rules are meant to be broken. Wear whatever you like and pair whatever you want together. You can discover some really cool looks by having fun with your wardrobe.
Do you like the cold shoulder trend?
SHOP MY LOOK
SaveSave
SaveSave
SaveSave
SaveSave
SaveSave