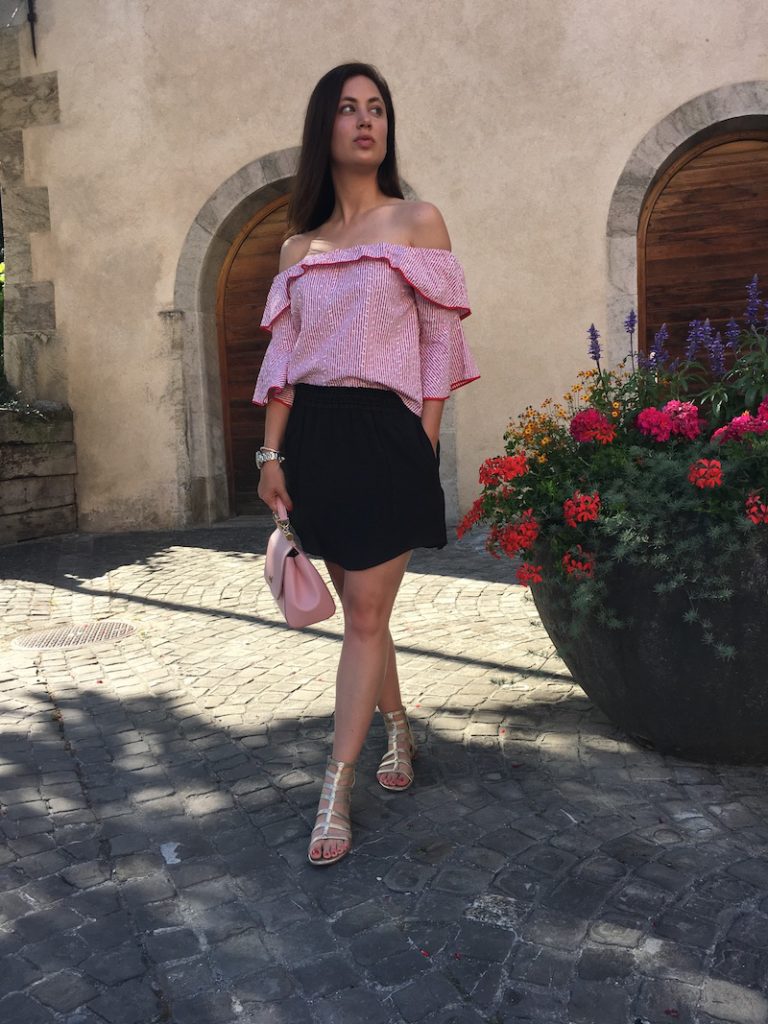 We are all familiar with the classic Valentines Day color combination of red and pink.
After the first two weeks in February, I never see this color combination until the next year. I have no idea why because these are two colors that go surprisingly well together – if they are complimenting tones. Red is vibrant and pink is the new neutral so I encourage you to have fun with your look.
I mean that is what fashion is all about. The days are long gone of strict fashion rules that we grew up trying to follow: No white after Labor Day, Don't pair black with brown. Now you can mix prints to your heart's desire and pair unexpected colors to create your own truly unique look. That's why I love fashion today- the endless possibilities.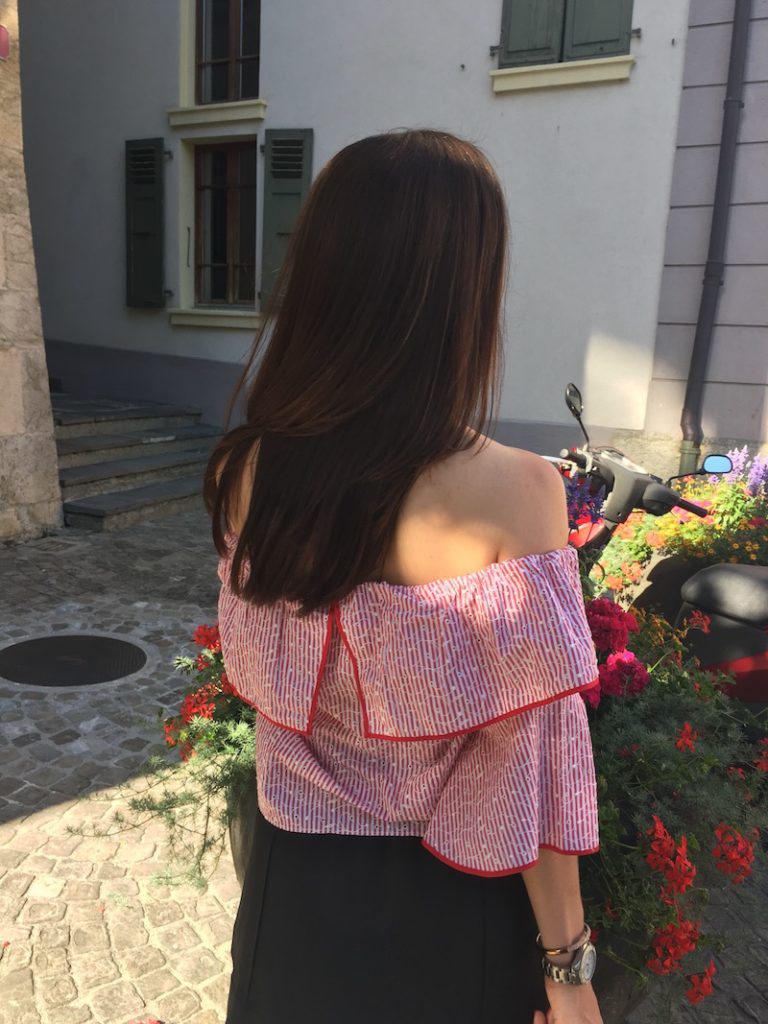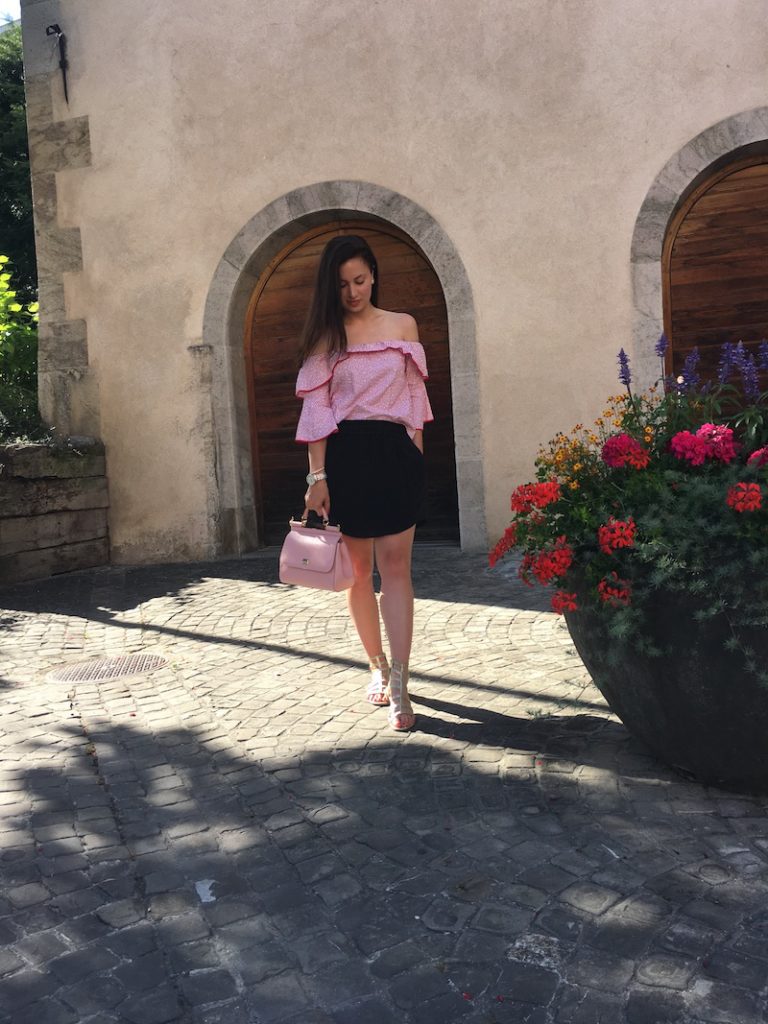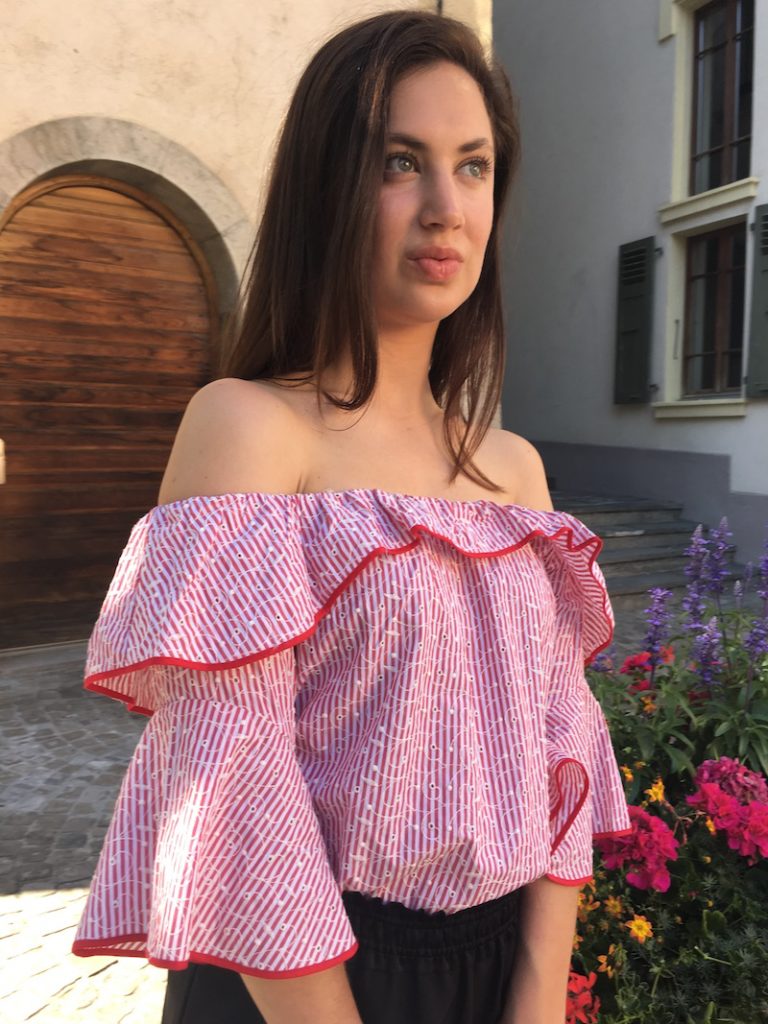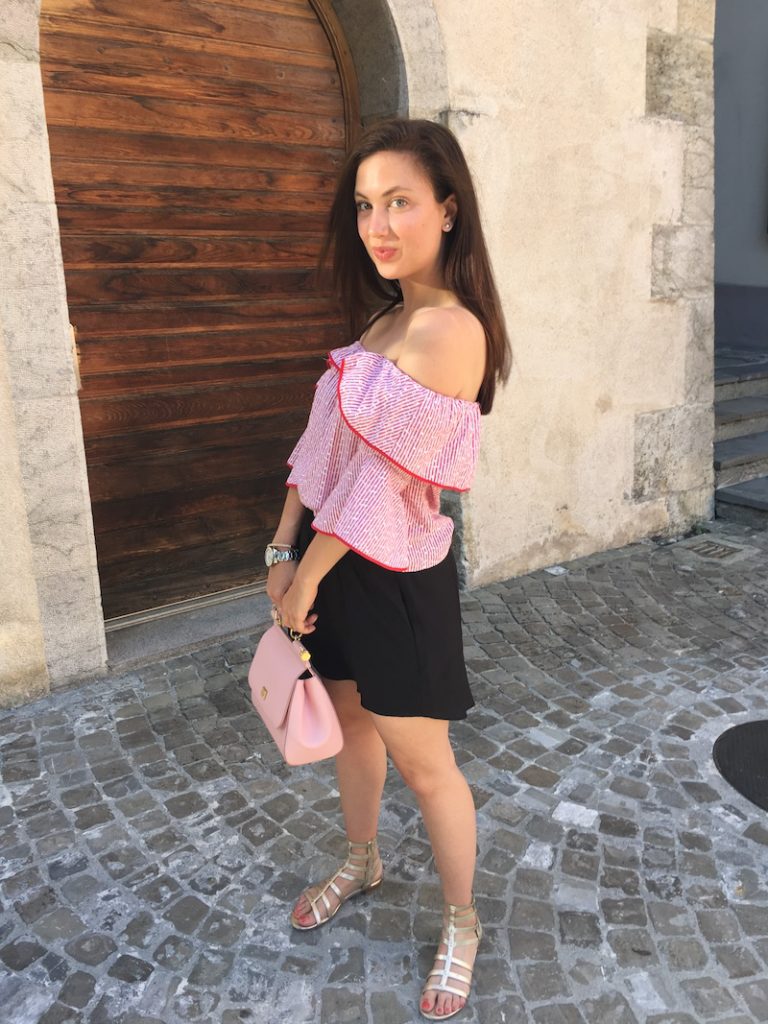 In my opinion, we are in a really exciting time of fashion.
There is a lot of playfulness in the industry at the moment, and faster than ever trends are making their way down the funnel to high street stores. I think this has inspired a lot of everyday girls to bring out their inner fashionista.
High street brands like Zara and ASOS are really on point right now. I am so inspired by the girls I see on Instagram, which if you think about it are just regular girls sharing their personal style with the world.
When I grew up, I looked to the Supermodels on the covers of magazines (huge Claudia Schiffer fan), MTV music videos, and celebrities who came on TRL…please tell me if you any of you remember that. Now fashion is about how the actual consumer wears the clothes, which is a pretty cool change in the industry.
Why do I love the red and pink color combo?
Red is such a loud and vibrant color that I think most people are scared to wear it so they think to pair it with the classic neutrals: white, black, or jean. All of those are great ways to pair red, and they work for a reason.
However, my favorite neutral that I have discovered in the last two years- what I call an unexpected neutral- light pink. You would be surprised by the colors that you could pair with the perfect shade of light pink. It adds a nice pop of color without being overpowering, and making you feel like a giant box of crayons.
Pink also brings that touch of femininity to any outfit, if that's your style. I will say it time and time again: My style is classic but with a twist and I always like to add an element of softness. This is why pink is such a great neutral for me, and for anyone who has a similar style aesthetic.
I hope my blog encourages you to be playful with your fashion, and try out unexpected color combinations and patterns. 
What are your favorite color combinations to pair together?
SHOP MY LOOK
(similar items as some are old)
SaveSave
SaveSave
SaveSave
SaveSave
SaveSave
SaveSave
SaveSave
SaveSave
SaveSaveSaveSave
SaveSave
SaveSave
SaveSave
SaveSave
SaveSave