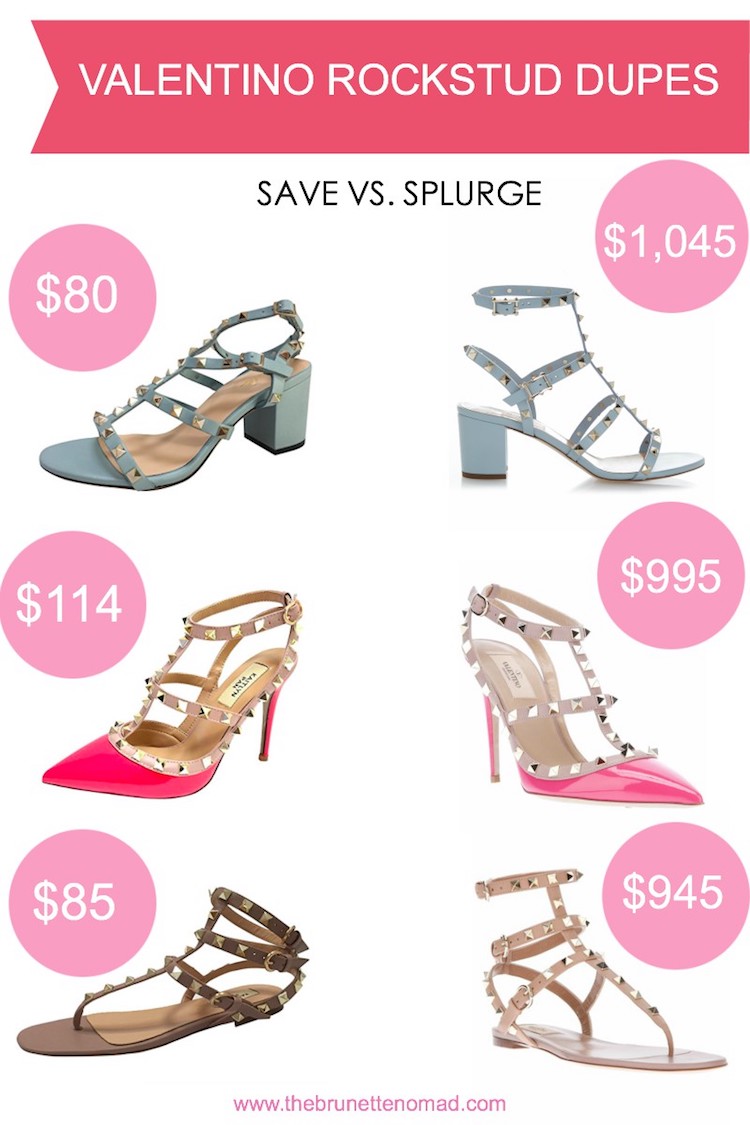 SAVES: 1// 2// 3       SPLURGES: 1// 2// 3
I have been obsessed with the Valentino rockstud line since it made its way into the fashion world a few years ago. As a college student there was no way I would consider dropping that kind of money on a pair of shoes. Now as a working woman who appreciates luxury, I have been thinking more and more about adding these designer shoes to my collection.
The main reason that I haven't jumped at the opportunity yet is that I was worried it was considered a trend shoe. When it comes to trend pieces I prefer to stick to high street or mid range as there are really great alternatives at these prices.
I would prefer to spend my money on classic items that I can wear for years to come. Who doesn't want to get their money's worth?
If you are unsure about adding a certain luxury item to your wardrobe, a great way to ensure you will get the use out of it is to buy an "inspired" version. If it doesn't work out then not much money is lost, and if you find that you can't stop wearing the item then you know the higher price will be worth it.
Kaitlyn Pan is sold on Amazon.com and is a great alternative to the pricey rockstud line whether you are not one to spend a lot on shoes or you are trying to decided if you should make the splurge purchase. Seriously, her rocketed look-alikes are scary similar.
I personally don't own a pair (shipping and returns are always expensive to Switzerland). However, when go back home to Dallas in September I plan on adding a pair or two to my collection.
Have you bought her line of shoes yet? If so, what are your thoughts?
SaveSave
SaveSave
SaveSave
SaveSave
SaveSave
SaveSave
SaveSaveSaveSaveSaveSave
SaveSave
SaveSave
SaveSave
SaveSave
SaveSave
SaveSave
SaveSave