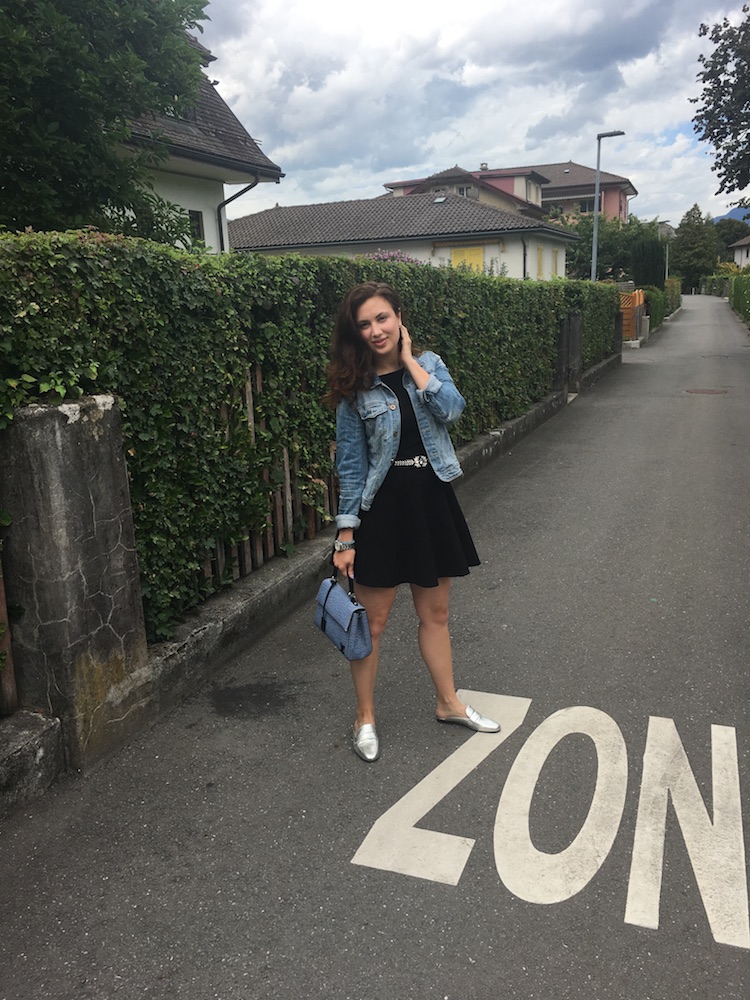 Now I love shopping as much as the next girl. Taking beautiful things home to add to your collection is enticing, and provides you with countless photo ops in our social media age. However, most of us don't have the endless budget we dream of. We have to "shop our closet" and use what we already have. Now that doesn't mean you have to be an outfit repeater…although if no one saw you then it really isn't repeating an outfit. It is all about using items in your wardrobe in unique and unexpected ways to elevate your look.
I recently purchased an embellished leather wrap around choker from Mirina Collections, and I though how fun would this be to wear as a belt. I wanted to show you how to take an item such as a necklace and wear it in a clever way that is different than its intended use.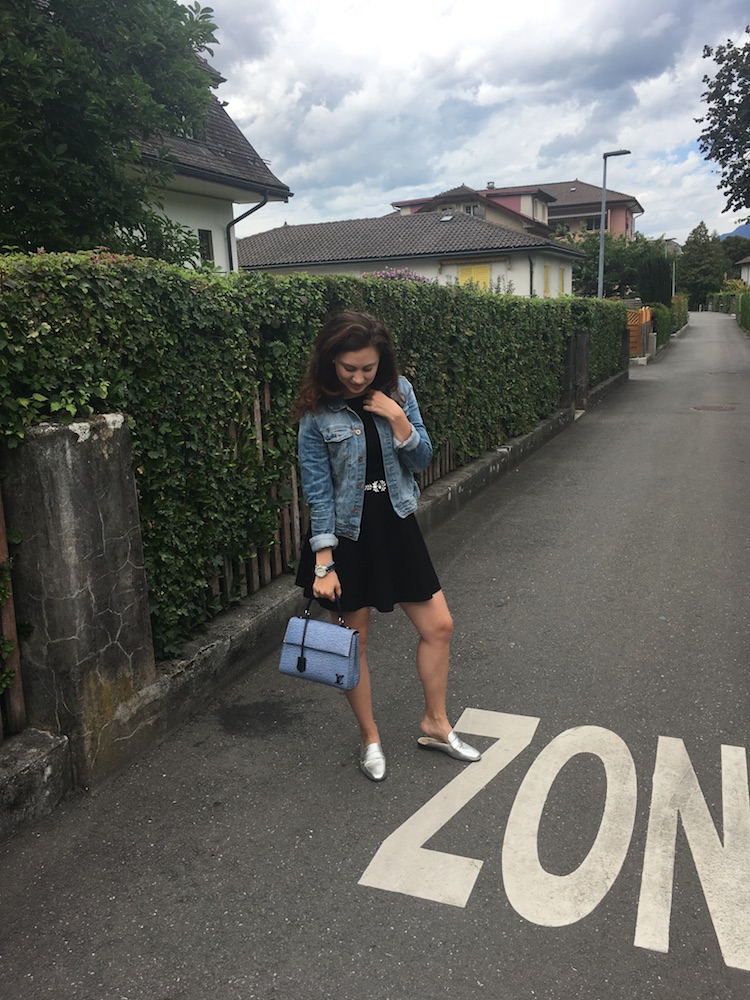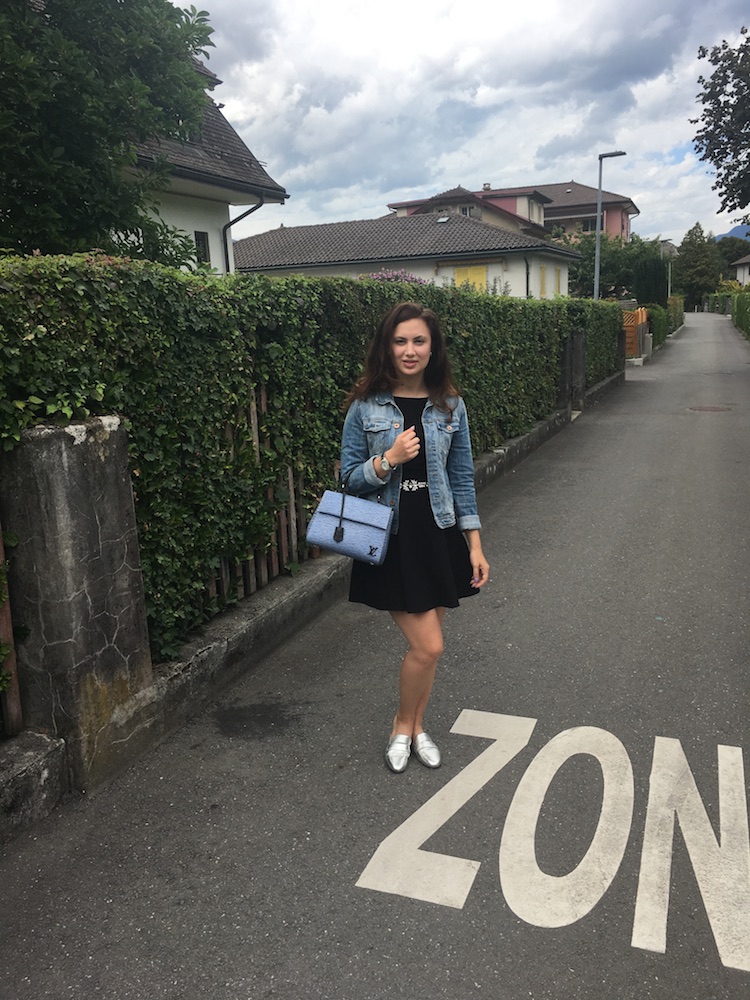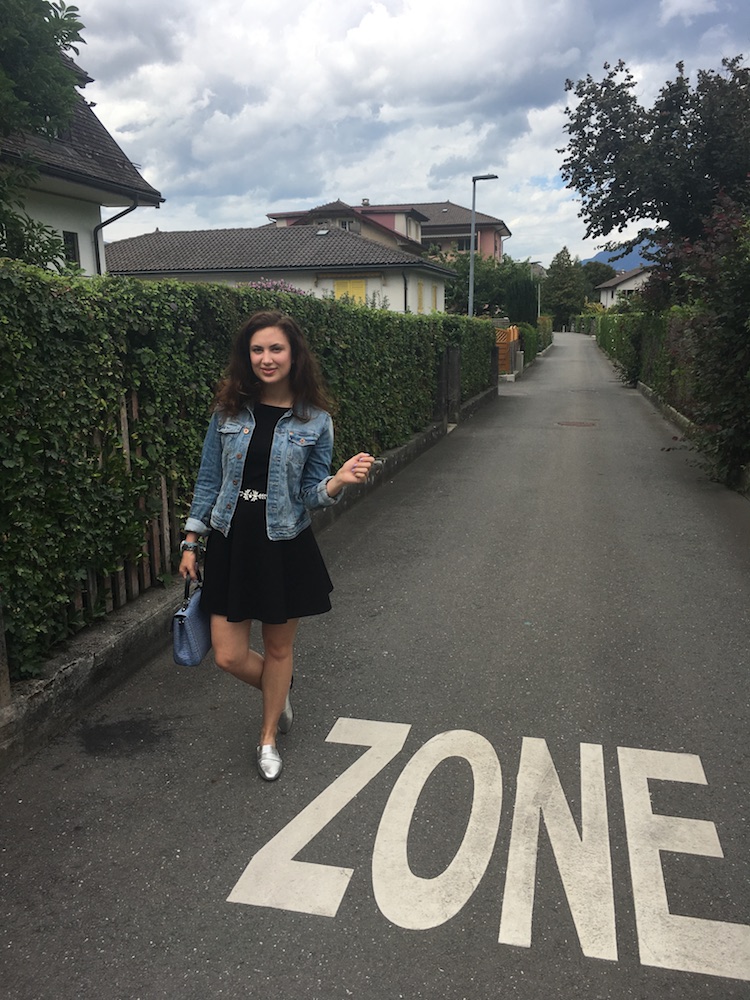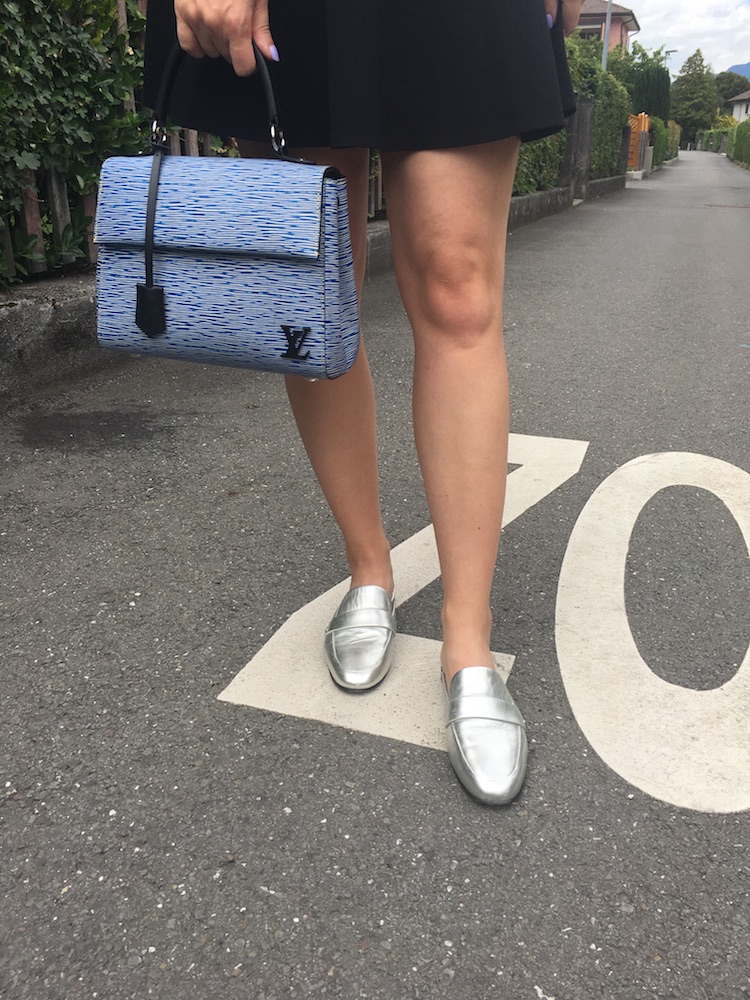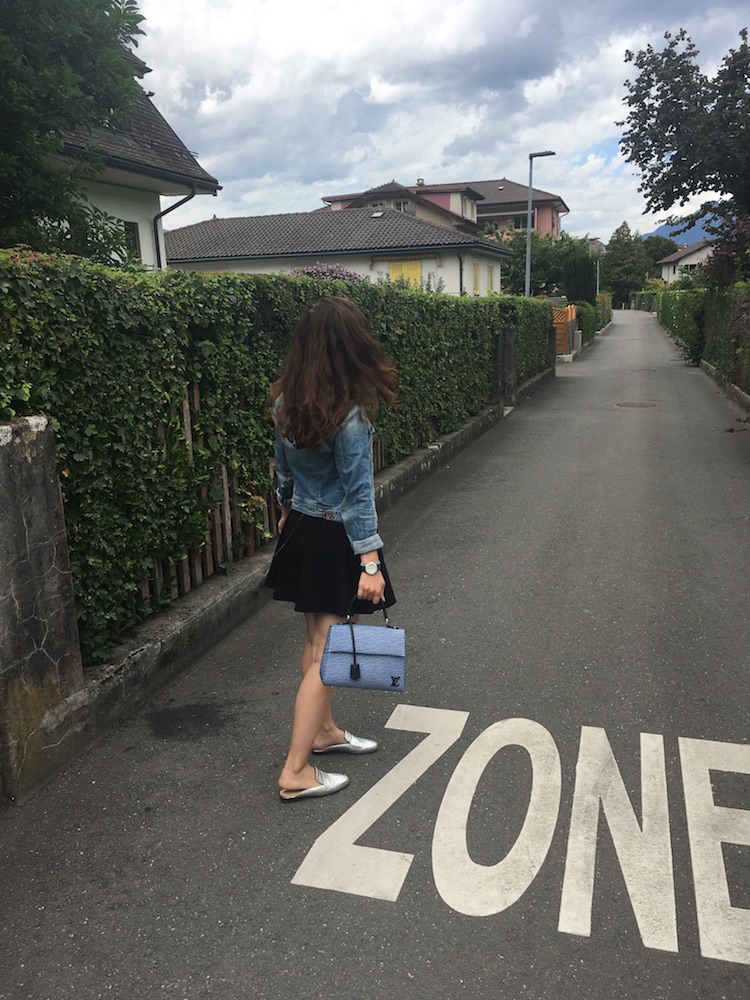 Dress//Tildon (old, similar here and here)  Jacket//H&M (old, similar here)  Belt//Mirina Collections Choker  Handbag//Louis Vuitton Cluny BB  Shoes//Sam Edelman
This one of my favorite things to do to make my outfit feel more individualistic. I love owning the trends and key pieces that I see my favorite bloggers wear because they inspire me constantly to step out of my fashion comfort zone. However, I don't want to be a carbon copy, and I feel it's important when you get dressed everyday to feel like you. I like to take those trend items and not only pair them in my own way, but also in a way that it wasn't mean to be worn. I've always said that fashion is meant to be fun, and this is a perfect example of that.
I took this Mirina Collections choker (use the code: MirinaGirls for 20% off your order) and turned it into a belt to add that right amount of shine, but I also knew no one who owned this necklace would probably be wearing it in this way. Unique. Alone this is still a cute and simple outfit: a LBD (a wardrobe staple), a jean jacket, my favorite mules, and newest handbag. However, adding the blingy "belt" made the outfit that much more me.
My favorite way to wear this necklace as a belt is with a pair of ripped jeans, these sandals, and an off the shoulder white blouse. Again a simple outfit that everyone probably already owns with that added element; taking it from everyday to fashion forward. Now that is truly my style.
Have you tried to wear a necklace as a belt?
SHOP MY LOOK
(Similar items)

SaveSave
SaveSave
SaveSave
SaveSave
SaveSave
SaveSave
SaveSave
SaveSave
SaveSave
SaveSave
SaveSave
SaveSave
SaveSave