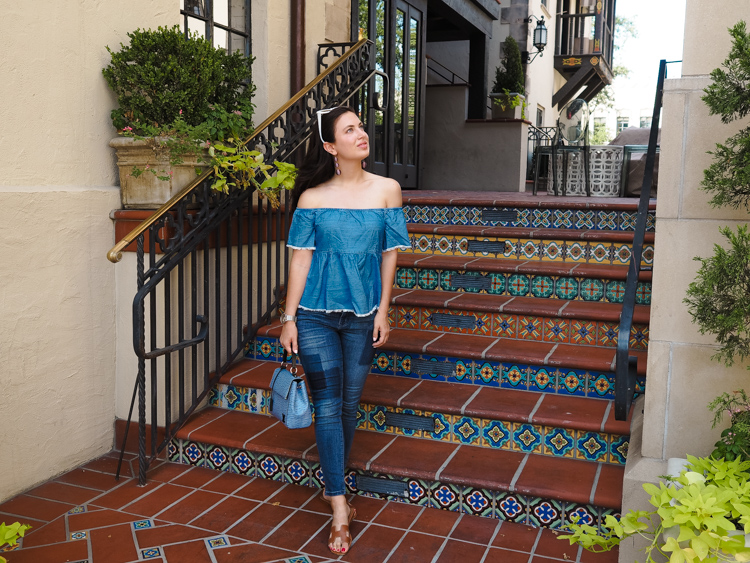 If you look around, what is the one clothing item that everyone has in common (no matter how fashion conscious you are)…denim. I never considered myself to be much of a denim lover in the past. I always had those few pairs I would rotate, but I thought of denim as too casual or too basic for me to pay much attention to.
In the last few years, I have found myself gravitating towards denim on a regular basis. While this may be considered basic, it is a wardrobe staple for a reason. It goes with any season, any look, and withstands any trend since it's commercialization.
Basically, denim withstands time.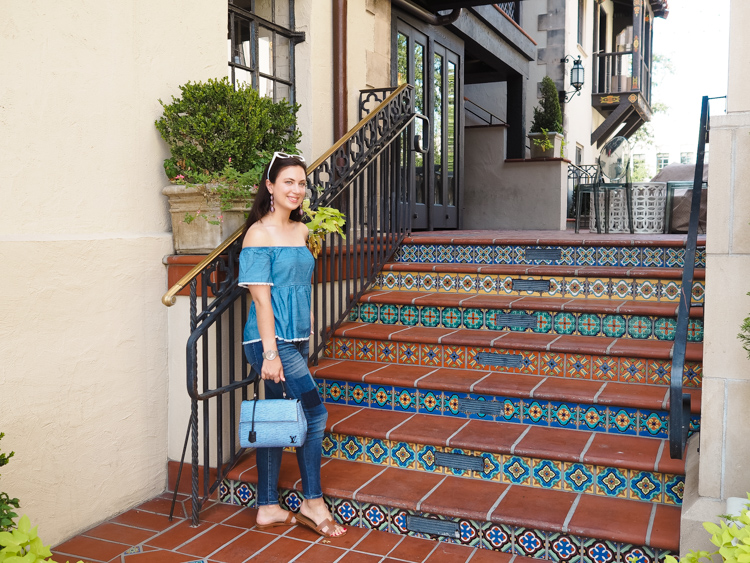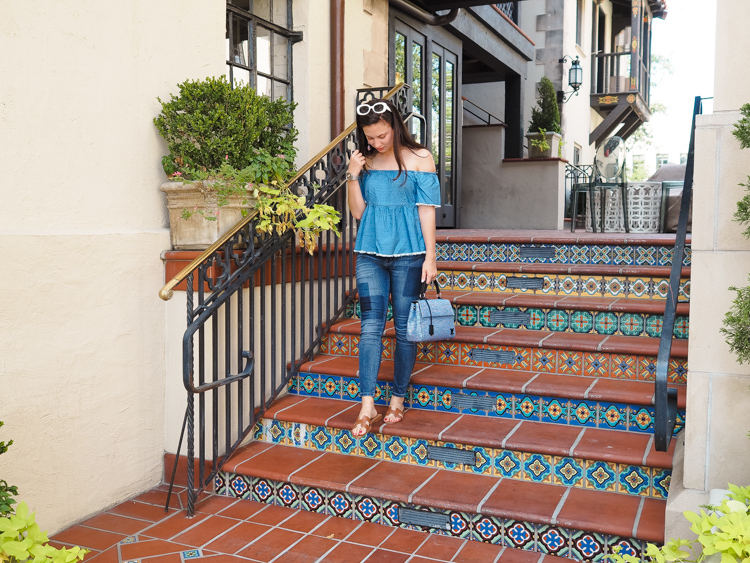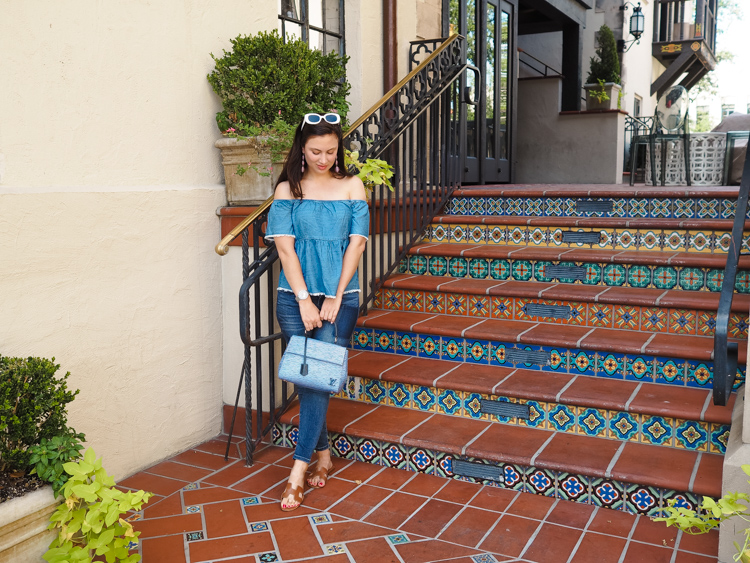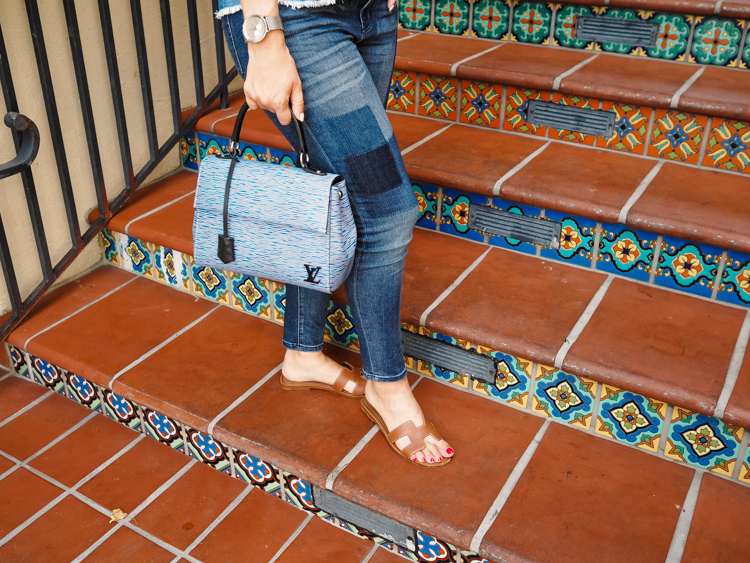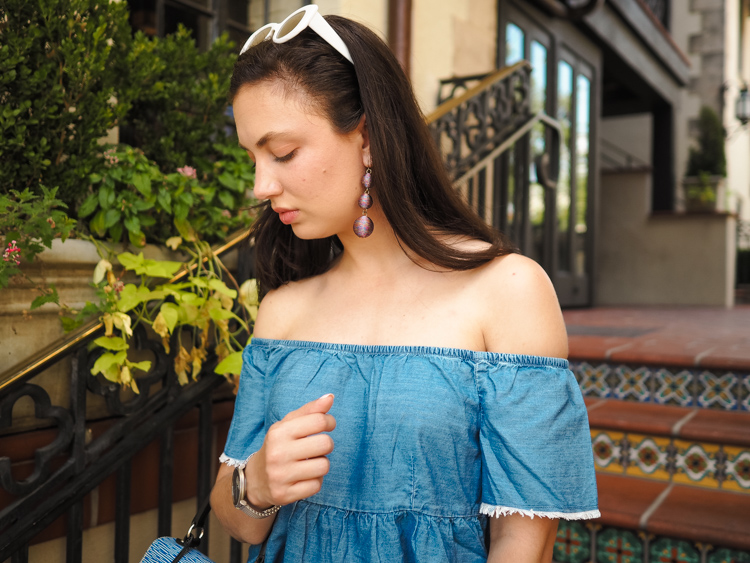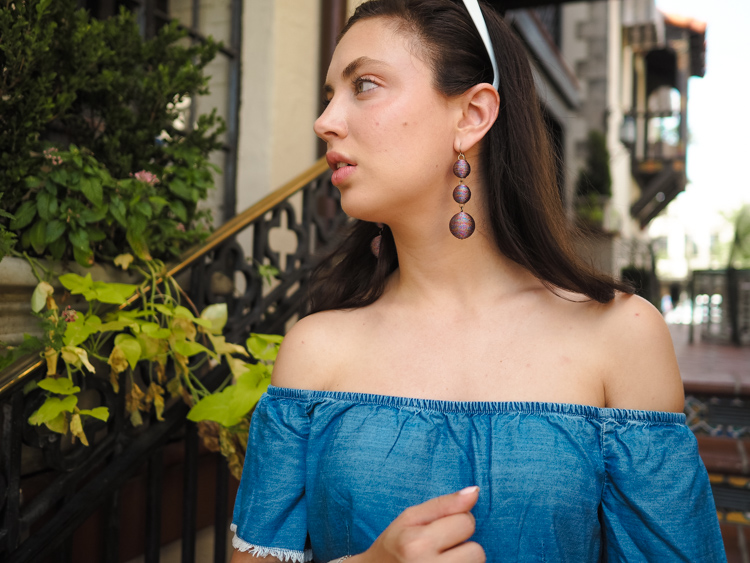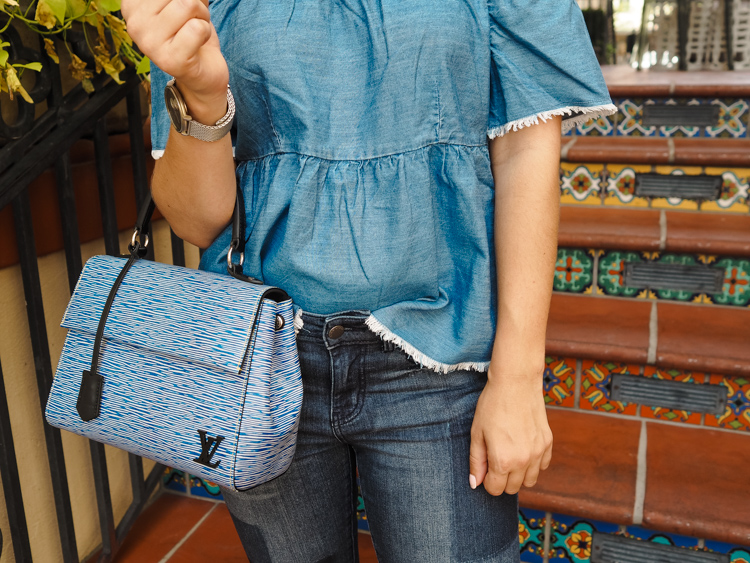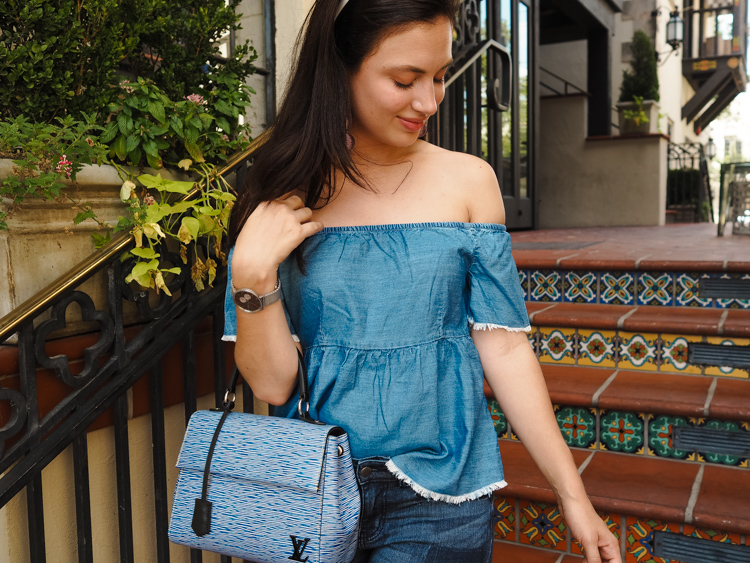 Top//Romeo & Juliet Couture  Jeans//Caslon  Handbag//Louis Vuitton  Shoes//Hermes  Sunglasses//Asos  Earrings//BaubleBar  Watch//Skagen
The fun part of wearing denim today are the endless options – cropped, frayed, embellished, and more. One of my favorite ways to wear denim is a monochromatic denim on denim look. It is also known as the Canadian tuxedo. I'm not sure why, though.
Denim on denim reached it's height of fame in the early 2000's when Britney and Justin wore the iconic matching denim look to the 2001 American Music Awards. Please tell me you all know what look I am talking about. Now that 90's and early 2000's fashion has come back on trend, pairing denim on denim is considered cool again.
Old fashion rules have told us not to pair variations of denim in one look, but rules are meant to be broken. Especially, fashion rules. The easiest way to style denim on denim, without looking like a denim clad Smurfette , is to pair different washes of denim together and textures. For example, If you are wearing thick dark-wash jeans then I wouldn't add a thick dark-wash chambray shirt into the mix.
It's all about creating elements of interest and contrast when going denim on denim.
I paired this lighter-wash off the shoulder top with dark-wash skinny jeans to crate a monochromatic look, but casual look. For added texture, I wore my Louis Vuitton Cluny BB in epi leather. I was told by the Sales Associate that this handbag was modeled after denim, which is probably why they pair so well together.
Simple "rules" to remember when rocking this look is to:
Pair different washes of denim
Keep the texture of denim different
Not wear more than two denim items at one time (i.e. jeans and denim top or denim skirt and denim jacket)
What I love most about this look is how casual, but girly it is. I wouldn't consider myself to have an overly girly style as I don't walk around in pink lace dresses and ruffled socks – maybe, that is a bit overboard – but I like to add a girly touch to any look that I wear. The off the shoulder top with an uneven hem detail and the fun BaubleBar Crispin earrings add that element of femininity to my outfit that I feel it so needed.
Would you rock the denim on denim trend?
SHOP MY LOOK

SaveSave
SaveSaveSaveSave
SaveSave
SaveSave
SaveSave
SaveSaveSaveSave
SaveSave
SaveSave
SaveSave
SaveSave
SaveSaveSaveSaveSaveSaveSaveSaveSaveSaveSaveSaveSaveSaveSaveSave