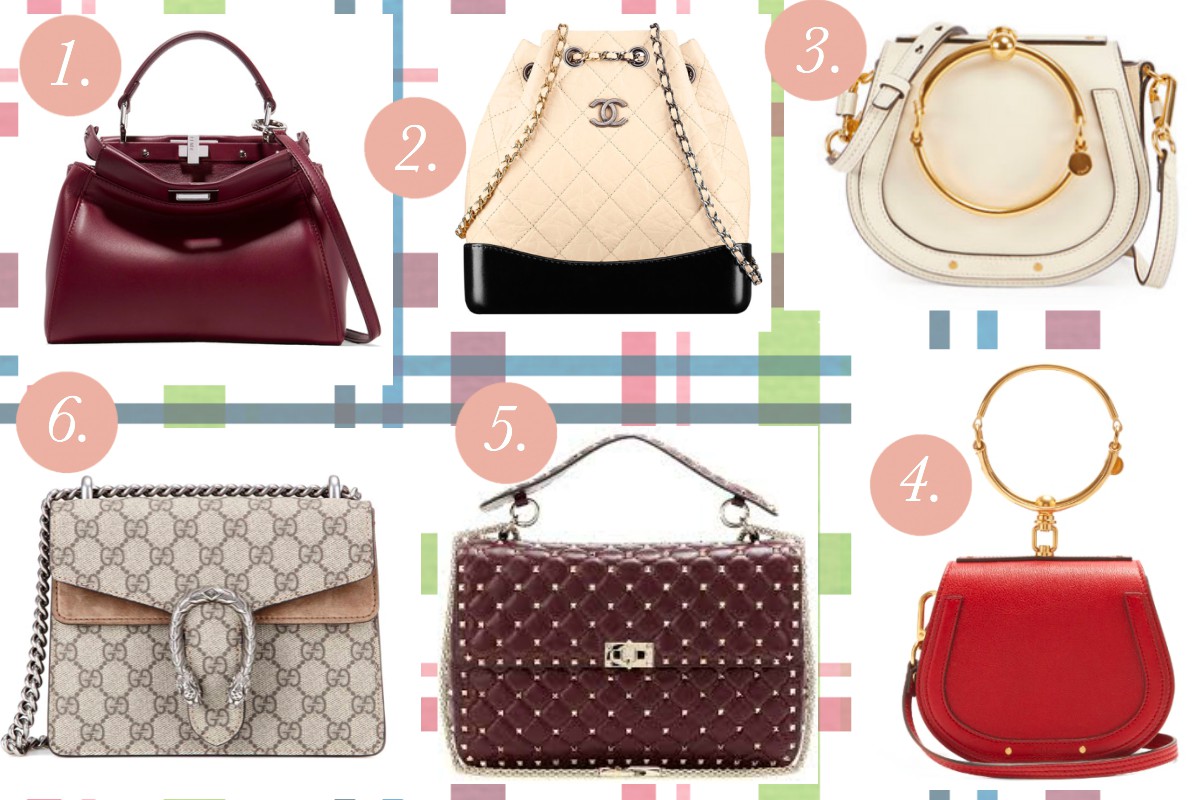 My wishlist items:
In case you haven't noticed yet, I am what you call a handbag junkie, a handbag lover, or basically just handbag obsessed. There are old video tapes of me in diapers carrying around my mom's duffle bag and looking for things to put inside. It started young. I also remember owning a gold metallic backpack (similar to the Chanel Gabrielle backpack above) to perfectly match my gold lamé mini skirt and yellow crop top…it was the 90's so don't hate the style.
Not only are handbags wearable works of art, but they also complete a look. A great bag can take you from day to night, carry all of your essentials, and elevate your look from simple to something interesting.
Now this is where I choose to spend my money for many reasons… 
A quality handbag can last you year after year – rather than spending $200 throughout the year on bags I may not wear next year, I would rather spend more on one piece and use it for years to come.
Once you have owned a luxury handbag it can be hard to go back – the history, the quality, the details, and all of the little extras (dustbag, packaging, care cards) can't compare.
They instantly make your outfit look more luxurious – you could be wearing all high street items but with a nice handbag you will look like a million bucks.
I am constantly making running lists in my head (type A personality over here), and one of these running lists happens to be a handbag wishlist. I wanted to share with you the handbags I am lusting after for this Fall and Winter season.
I was looking to add a handbag to my collection that had Fall vibes, but I could also wear all year round (i.e. no velvet or suede handbags even though they are so cute). If I am spending that type of money, I want to make sure I will get the most use out of it and not only wear it for a limited time. It is also really important for me to have a handbag than can easily transition from day to night, which is basically my entire philosophy on getting dressed.
I would love to know your opinion of my Fall and Winter handbag wishlist. Which bag is your favorite? Which bag should I choose?
SHOP THE HANDBAGS THIS POST:
SaveSave
SaveSave
SaveSave
SaveSave
SaveSave
SaveSave
SaveSave
SaveSaveSaveSave