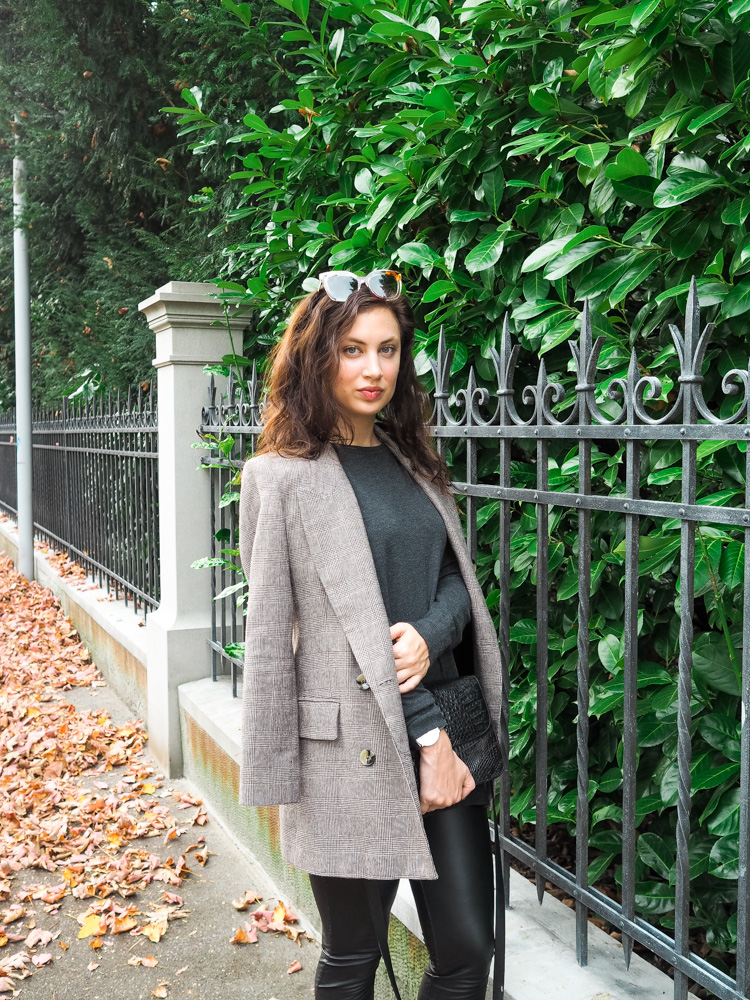 I've always loved the look of leather leggings – so chic and sleek. It offers that cool girl chic vibe that I am constantly talking about on my blog, and an element that I always try to implement in my outfits in real life.
I was worried that leather leggings would accentuate my thighs and large booty, which are areas that I generally don't want to emphasize. When I discovered these leggings about two years ago in Nordstrom, I realized I too could rock this sleek leather look.
Today I am going to share with you my favorite affordable leather leggings, and one of the many ways I like to style them.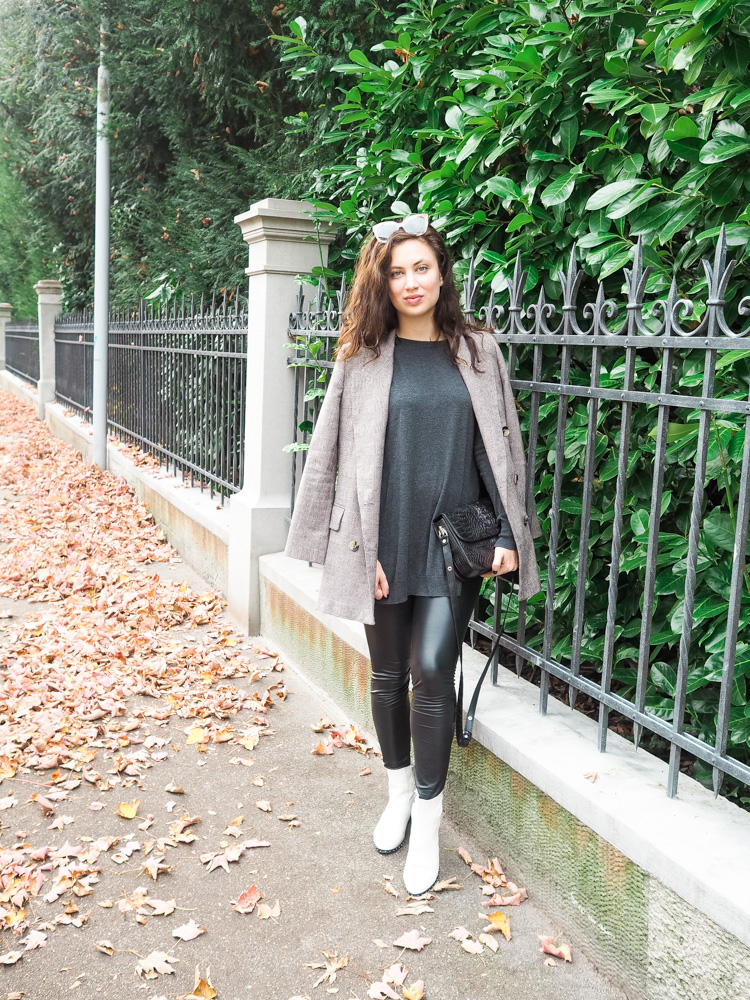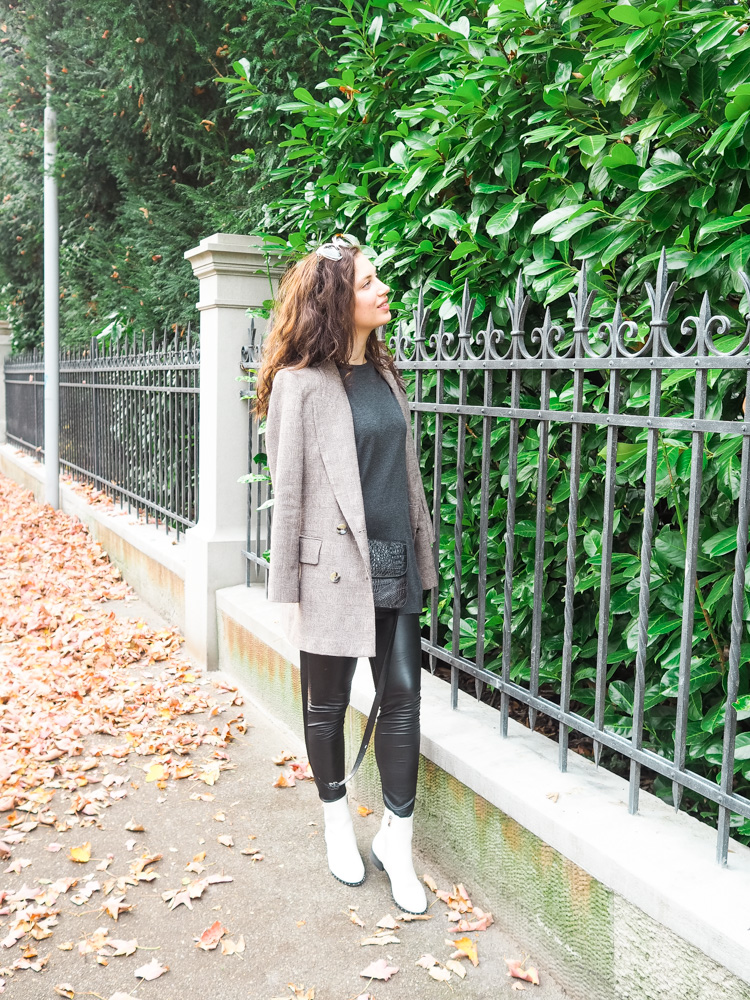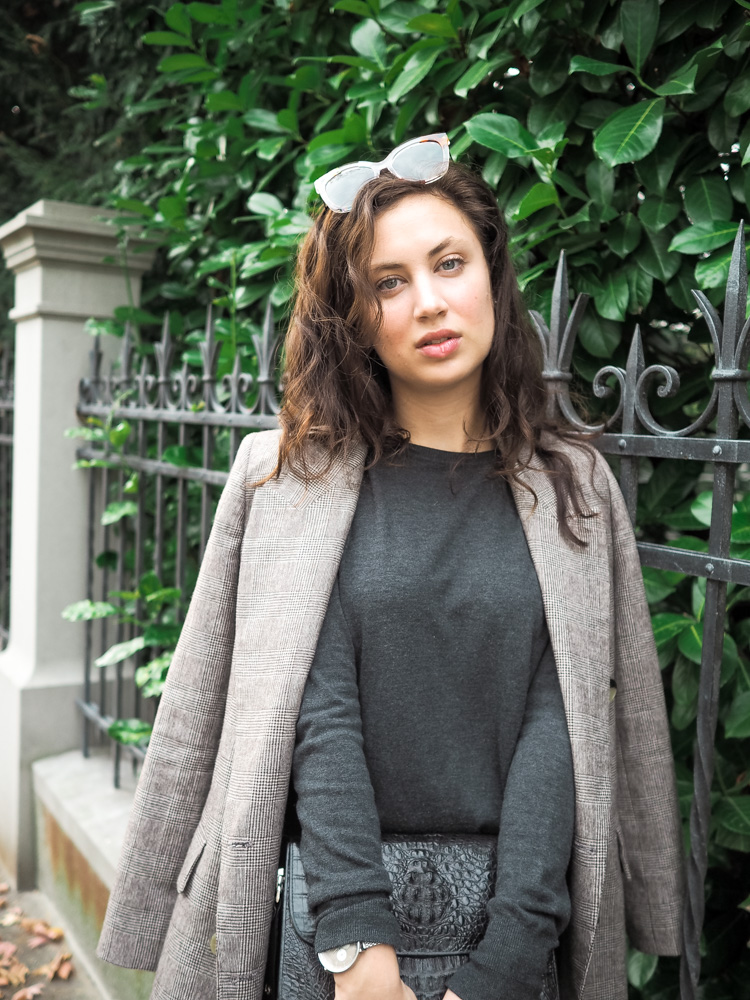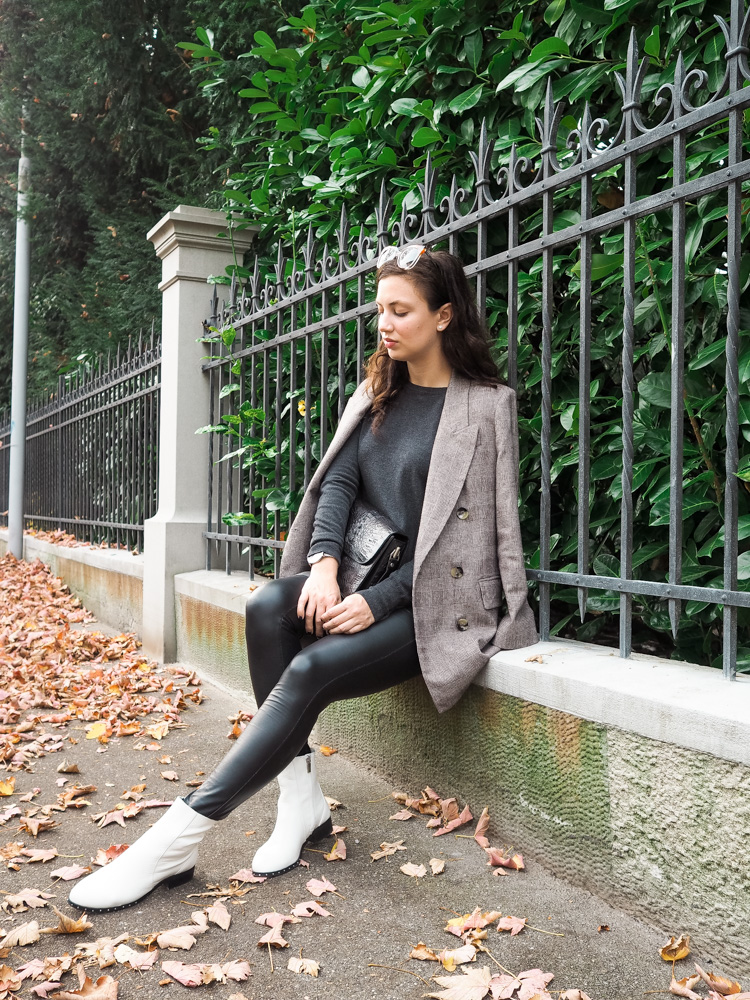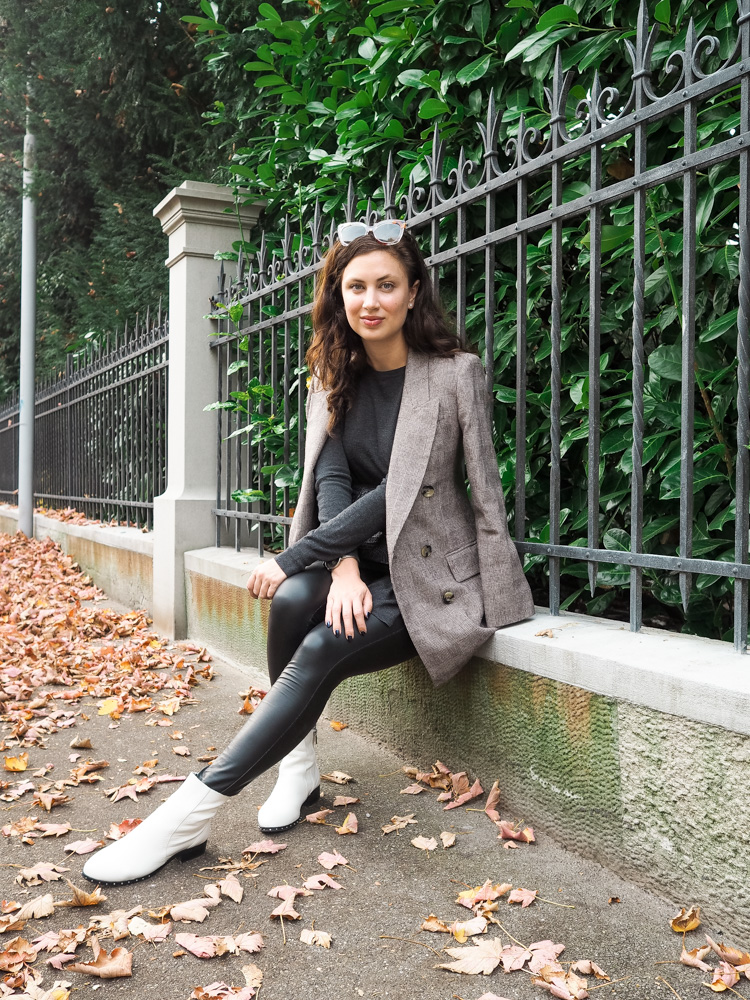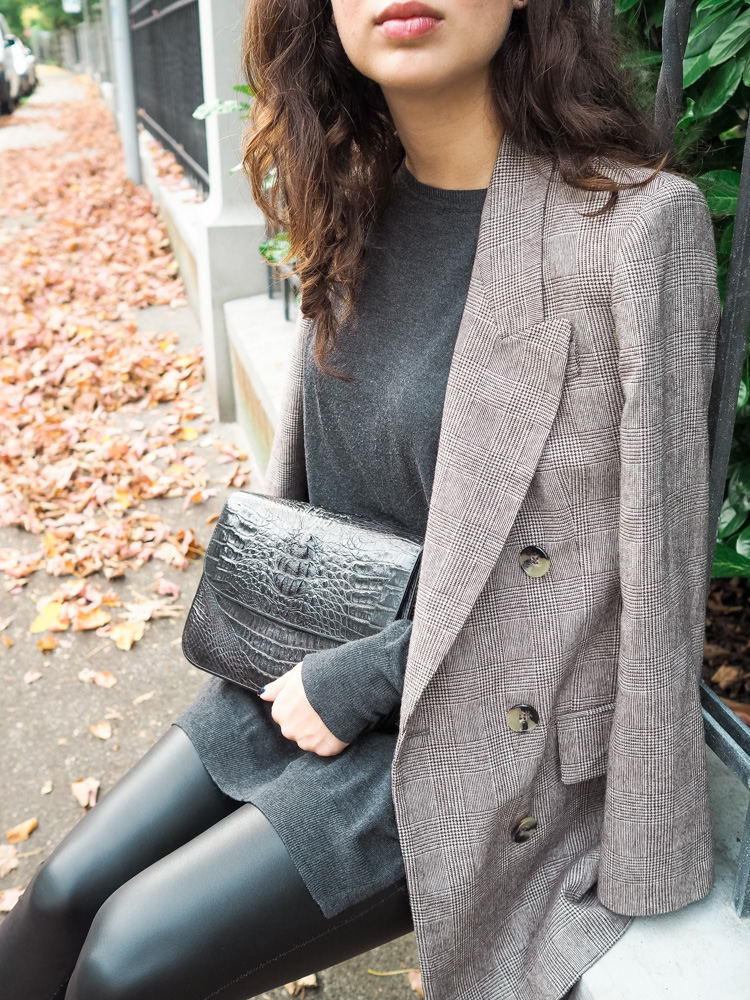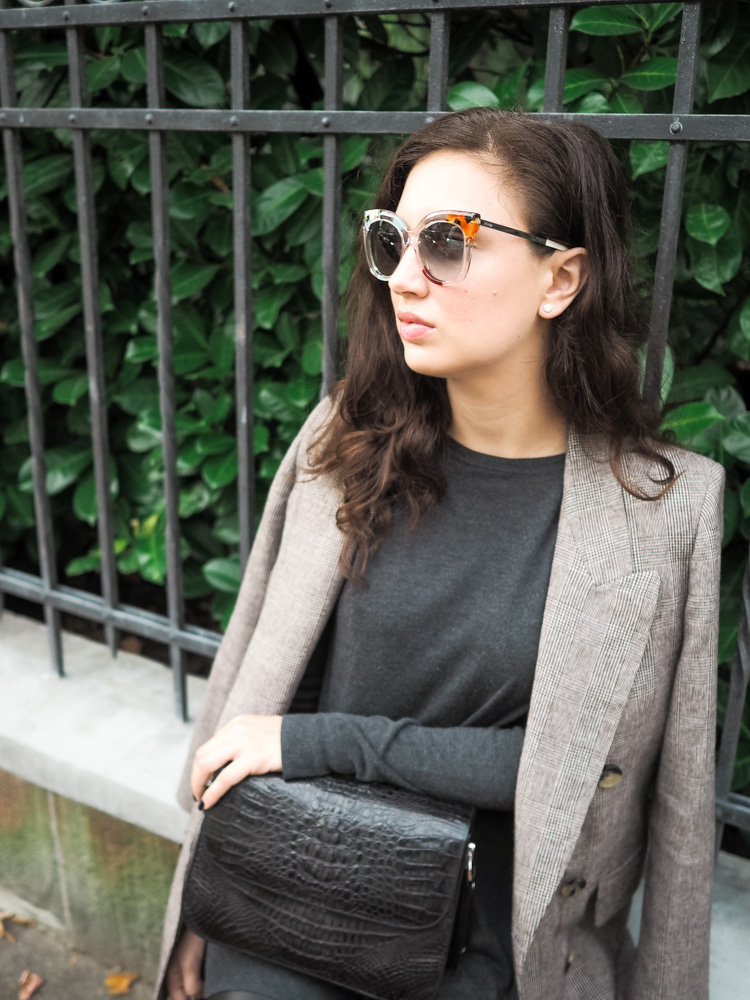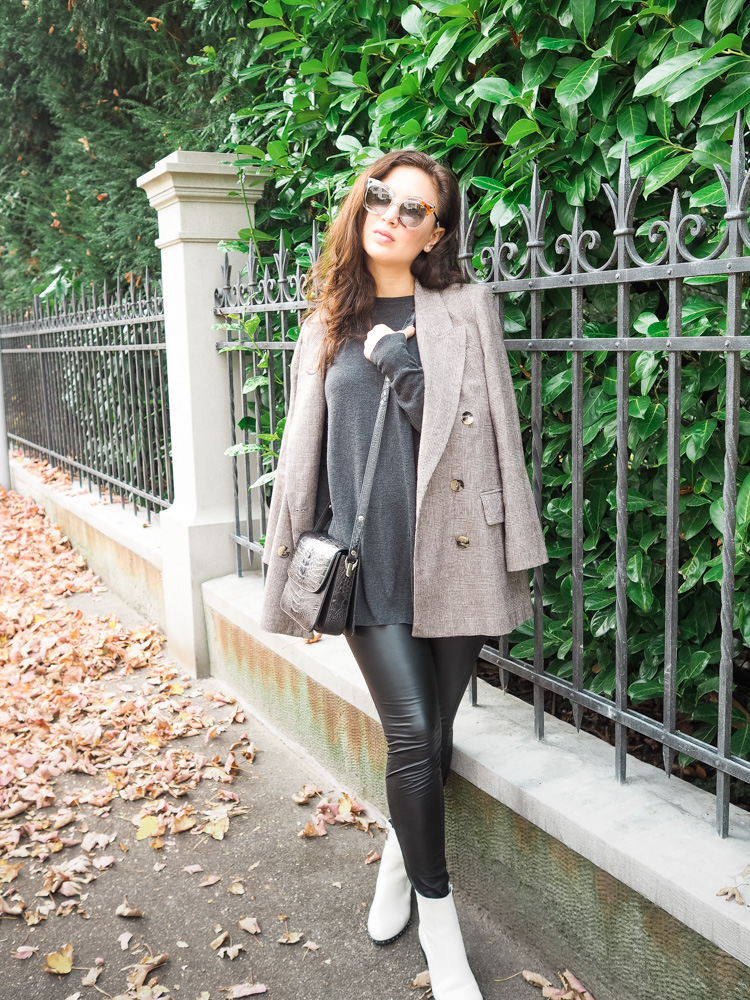 Sweater//Zara (old, similar here and here)  Leggings//Hue  Blazer//Zara (similar here)  Handbag//No Brand Name (from my mother's closet)  Booties//Topshop  Sunglasses//Fendi  Watch//Skagen
Prior to buying these Hue leather leggings, I tried on so many other brands. I often found that other leather pairs were thick and therefore, didn't form to the shape of my body. As a petite girl with a booty, I wasn't looking to add any extra weight to the lower half of my body, but rather sleekness.
What I love most about these Hue leather leggings is that they are thin and form to my body, which also makes them incredibly comfortable. It is so important to be able to move in your pants and go about your daily life (kind of obvious, I know). Otherwise, those pants will sit in your closet and you will find an excuse not to wear them.
These leather leggings are also under $50 so it is an easy way to incorporate this trend into your look without breaking the bank. Maybe you just want to see if this style works for you before you invest in a real leather pair or maybe you just prefer the look of leatherette leggings.
One piece of advice I could offer you is that if you are ever unsure how a certain trend or pricer item would work in your wardrobe but you really love it, buy a cheaper or inspired alternative. If you find yourself getting a lot of wear out of the item then consider investing in the more expensive version. If you realize that the style is not for you then at least you don't have to regret the purchase, right? No buyer's remorse over here!
Do you like the look of leather leggings? Would you wear them? 
SHOP MY LOOK:
SaveSave