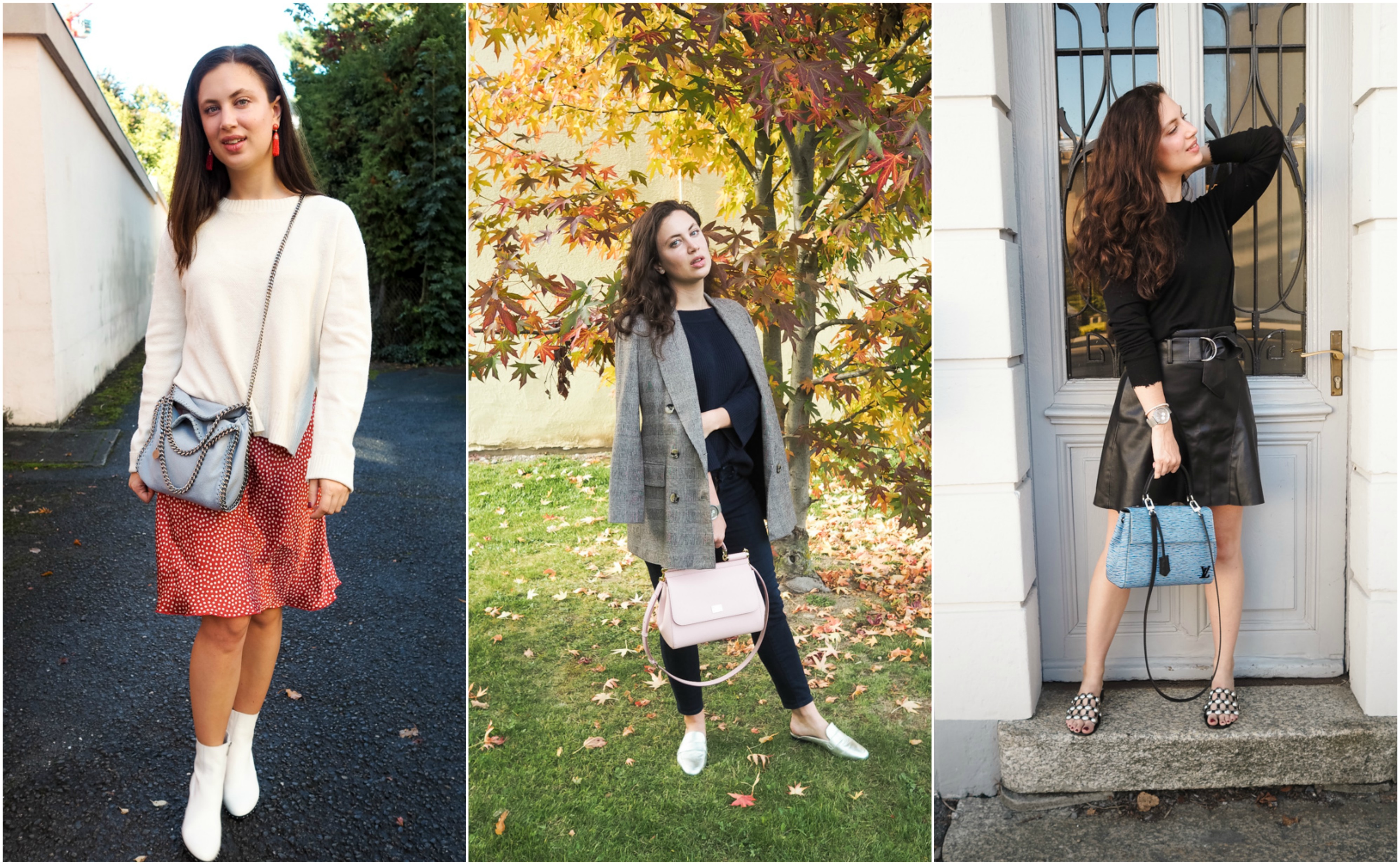 (left to right)
Transition your Summer Dress into Fall | The Blazer You Need This Season | The Truth About Living Abroad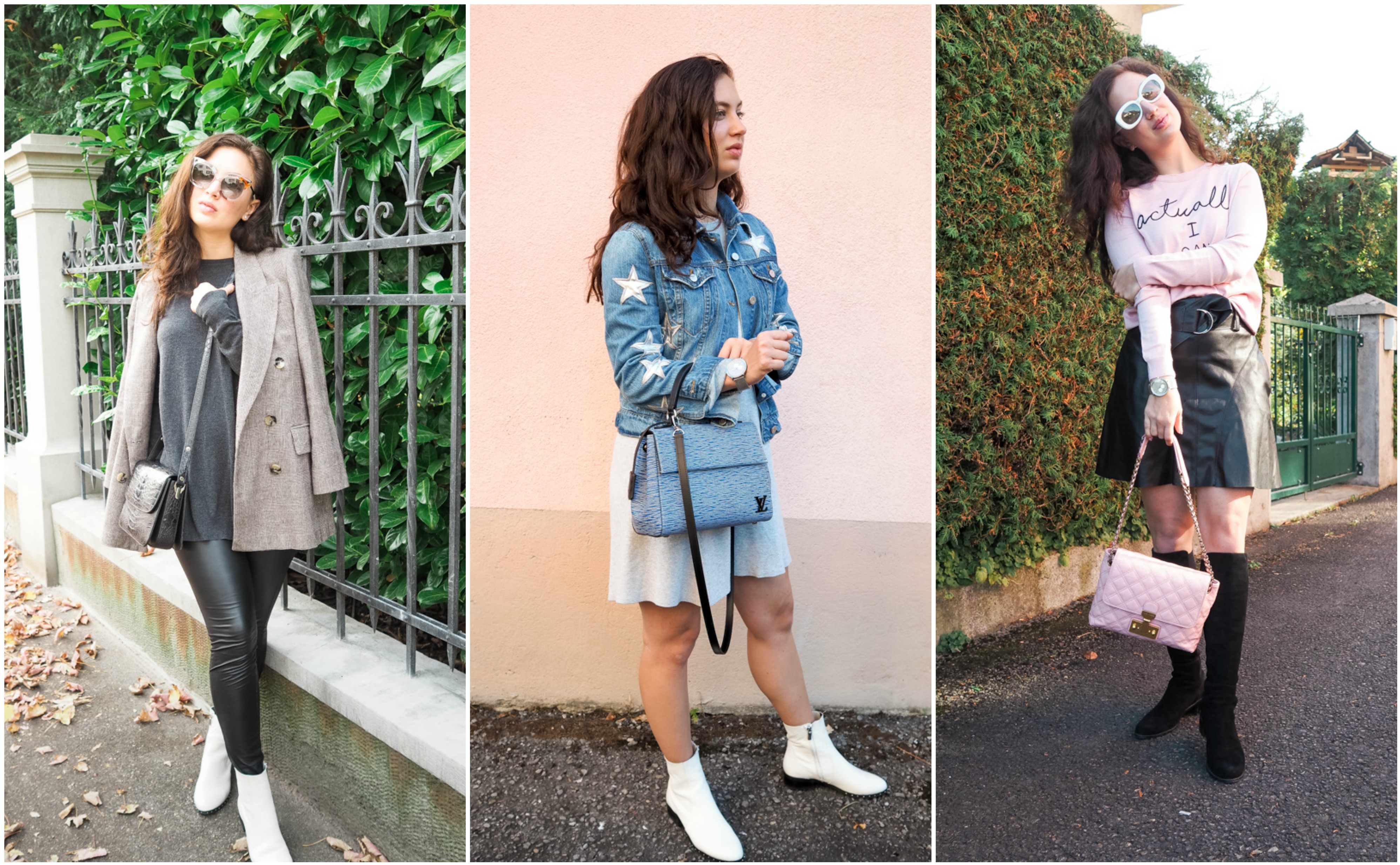 (left to right)
My Favorite Leather Leggings | Star Printed Denim Jacket | On Wednesday's We Wear Pink Sweaters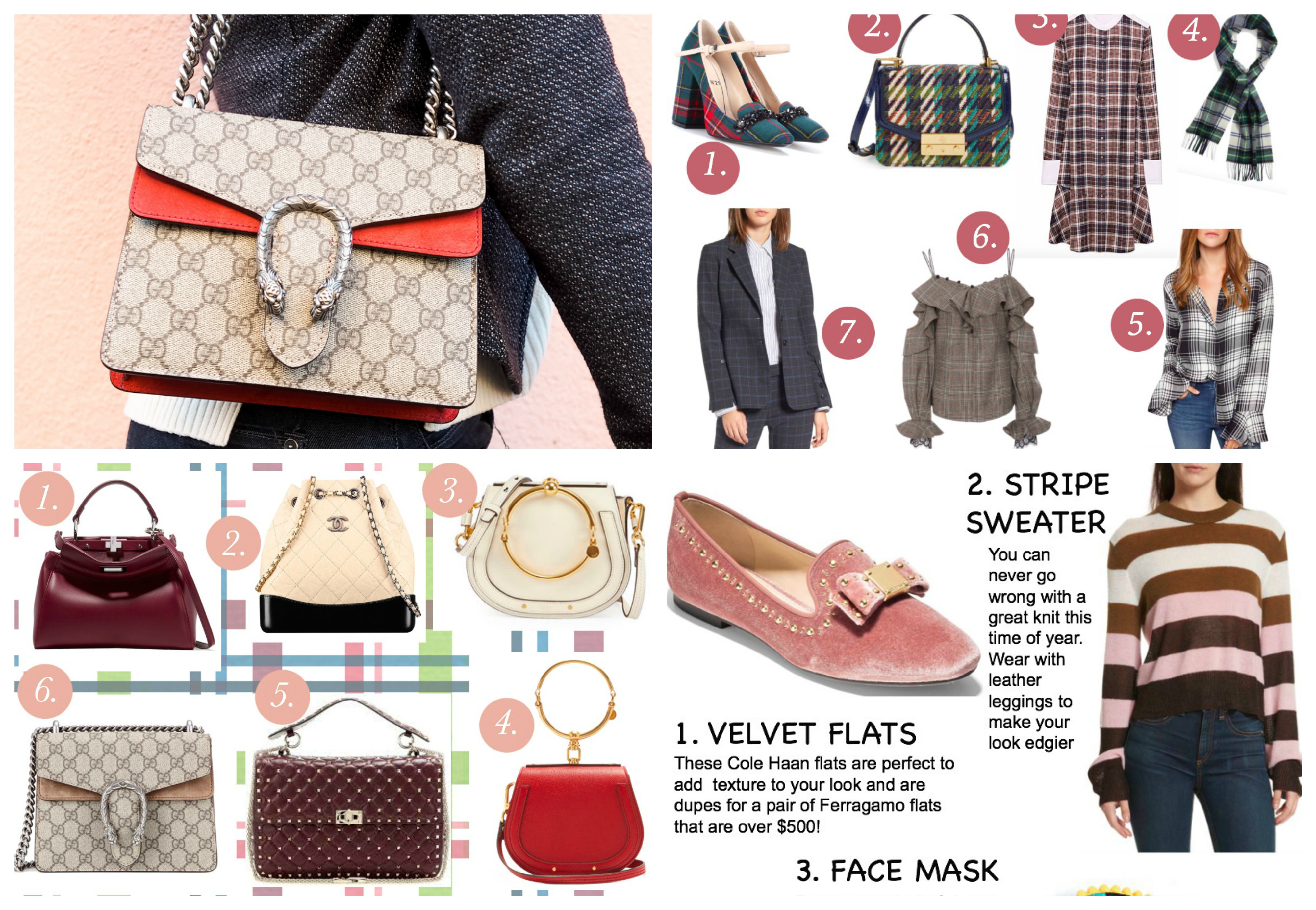 (clockwise from top left)
New Handbag Reveal: Gucci Dionysus | Trend Talk: Mad for Plaid This Fall | What's New in Stores #1? | My A/W 17 Handbag Wishlist
Guys, can you believe it is the last day of October already? I know we all say this, but it is honestly surreal how quickly this year is going by. For the final day of October, I wanted to do a round up  of all of the blog posts that I have posted this month as I am quite proud of my consistency during this very busy time – pat on the back to myself. We all deserve to celebrate ourselves sometimes.
I feel like I am finally starting to find my rhythm with blogging, and I truly enjoy sharing my love of fashion and all that inspires me with my readers out there. I knew blogging would be quite a large time commitment when I first started this journey, but I didn't realize how much time and planning it would actually take. Especially, when already working a full time job outside of this hobby. To the ladies that have continued to do this for years, I sincerely applaud you!
What have I loved on the blog in the month of October?
White Booties – If you follow me on Instagram or have read some of my blog posts then you will know that I can't stop wearing these white Topshop booties I got on a whim. I loved the look of the white shoe trend, but thought that styling this pop of white would be limiting. Well, I was very wrong. I keep finding new ways to pair these booties, which definitely means I have gotten my money's worth. On the blog I have paired these shoes with an olive colored cowhide skirt, a sweater dress, leather leggings, and a red silk dress. It just goes to show how versatile they really are.
Gucci Dionysus – In one of my most recent posts, I shared the newest addition to my handbag collection this month – my Gucci Dionysus mini. I am a big lover of the mini handbag trend because I have learned to carry only the necessities with me. While I do love a good mini handbag, it still needs to be practical. This Gucci Dionysus is just that! Also can we talk about the gorgeous front clasp detail?
Leather – Leather is so on trend at the moment from leather skirts to leather pants and more. It's a nod to the matrix and adds that tough girl or #girlboss vibes that are very now. This month as the temperatures cooled down, I rocked my leather skirt two ways and introduced you to my favorite leather leggings. My favorite way to wear leather is by adding texture in the form of knitwear or tweed or by opting for feminine pieces to create a more visually interesting look.
What has been your favorite look in the month of October?
SaveSave
SaveSave
SaveSave
SaveSave
SaveSave
SaveSaveSaveSave
SaveSave
SaveSave
SaveSave
SaveSave
SaveSave