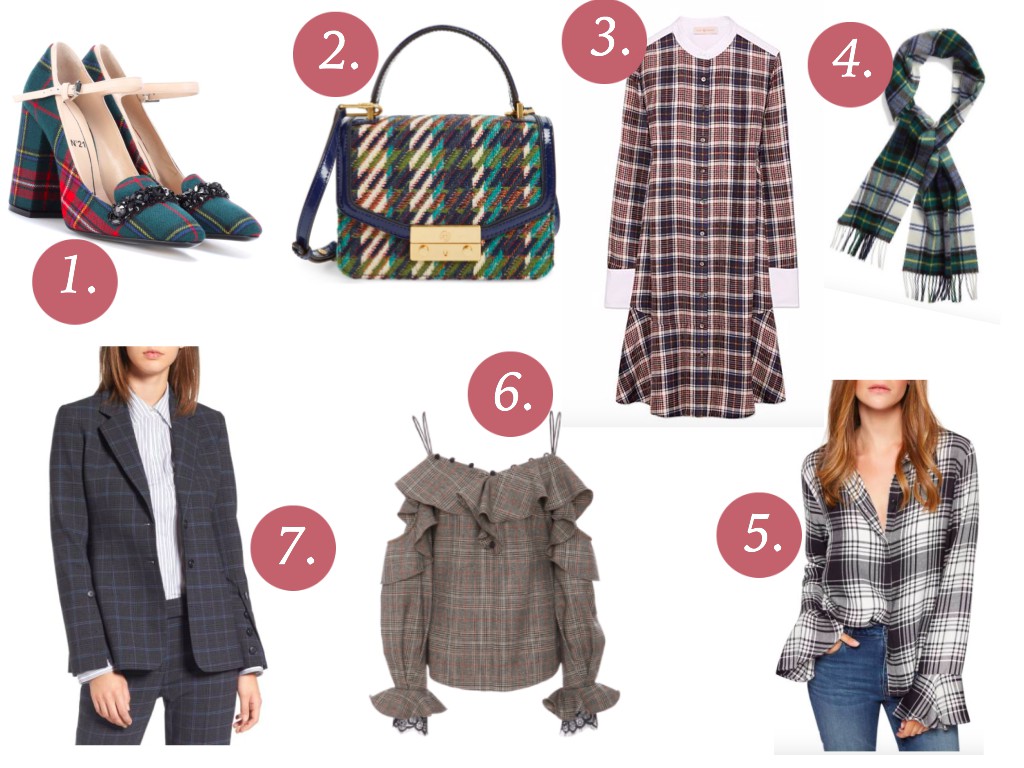 SHOP THESE MAD FOR PLAID ITEMS:
If you've been on Instagram lately then you know that celebrities and fashion bloggers alike have gone mad for plaid – this season's trendiest print. The plaid blazer was the first peek at this classic print making a comeback for Fall and Winter 2017. To get onboard with this trend…think early 1980's shapeless blazers with shoulder pads (can you believe they're back in?), mod checked dresses, and a modern take on the classic plaid blouse. They do say fashion comes back around, right? 
If there was one plaid item that you could buy this season, I would recommend the plaid blazer.
A good plaid blazer will be your best friend this season and is a must for anyone's Fall wardrobe. It is also the perfect transitional piece to make your look more Fall appropriate – even if you live in warmer weather. For a casual daytime look, pair a plaid blazer with a white tee, dark-wash skinny jeans (these are my favorite ones), and dainty velvet mules. Fall and Winter fashion is all about mixing different textures in one look – tweed, suede, velvet, fur, and more.
I'm a big fan of the plaid trend this season, and have already been transitioning my plaid blazer into my early Fall wardrobe. I love that you can go for a more neutral look with the brown and grey prints or for a bold look with red. So versatile! If you're lucky, you kept your plaid pieces from when they were in fashion before or maybe you have a parent that can offer you cool vintage finds.
To see the other posts in my trend talk series click here.
Are you also mad for plaid this Fall season?
SHOP THIS TREND:
SaveSave
SaveSave
SaveSaveSaveSave
SaveSave
SaveSave
SaveSaveSaveSave
SaveSave
SaveSave
SaveSave
SaveSave