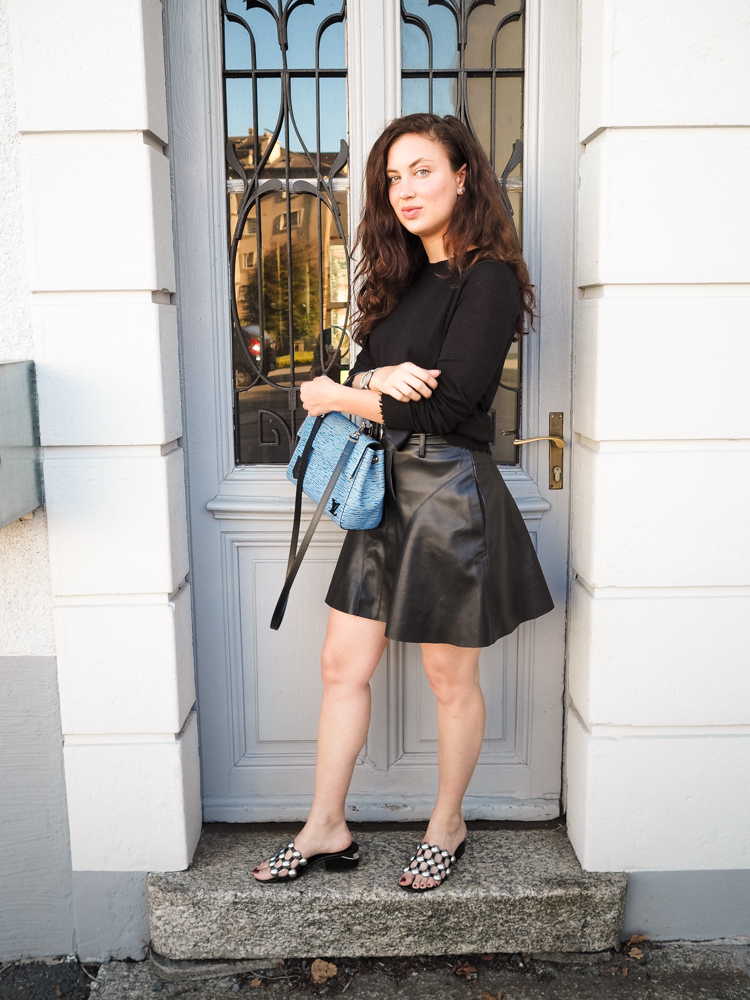 Have you ever fantasized about moving to Paris to sit among the chic cafe-goers? Have you ever wished you could pack up everything and move to Tuscany and ride a vespa? We often think the grass is greener on the other side, but truthfully it never is. As a Texan currently living in Switzerland and self-proclaimed nomad (hint hint my blog name), I wanted to share with you the good and the bad of living this unique lifestyle abroad.
Have a read if you're seriously considering making the big move or even if you're just curious about what life is actually like living abroad.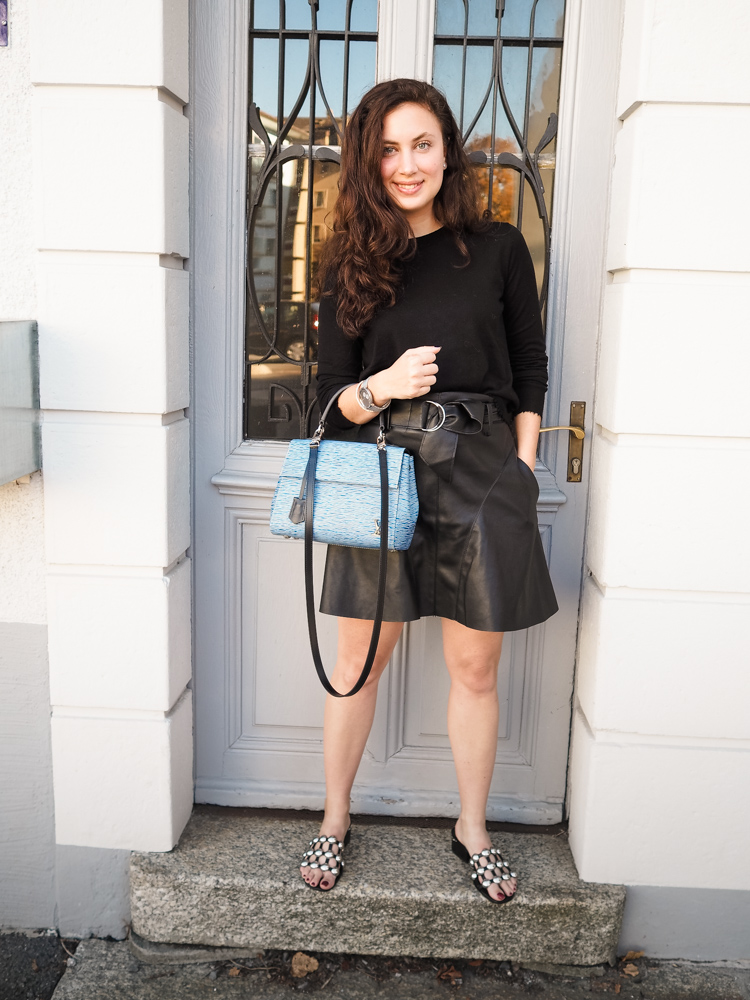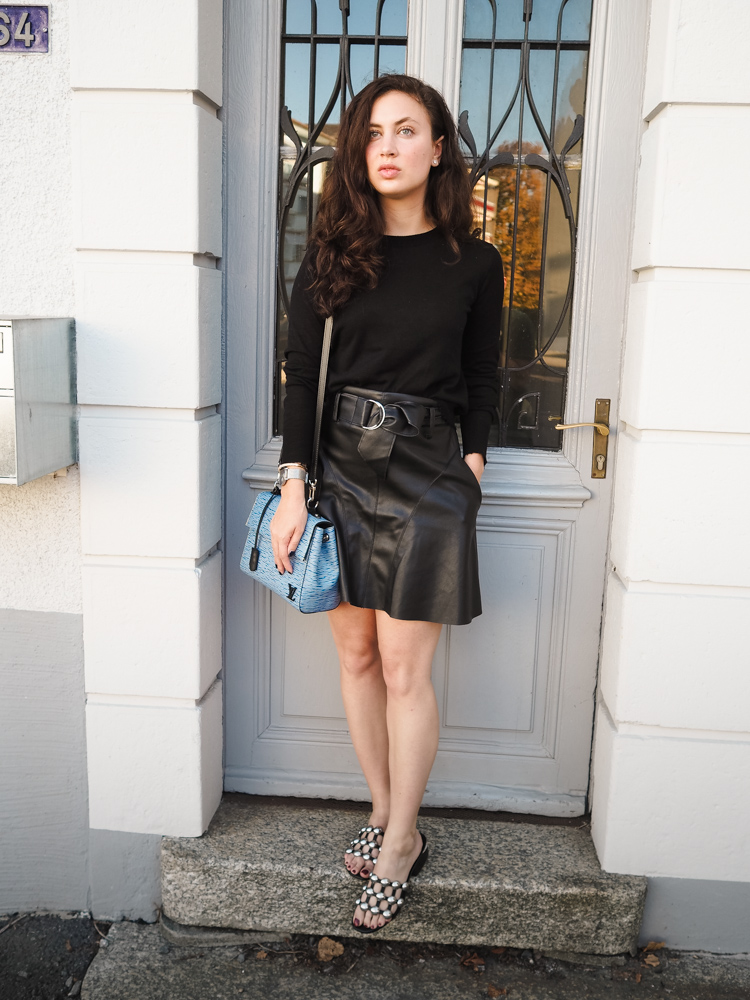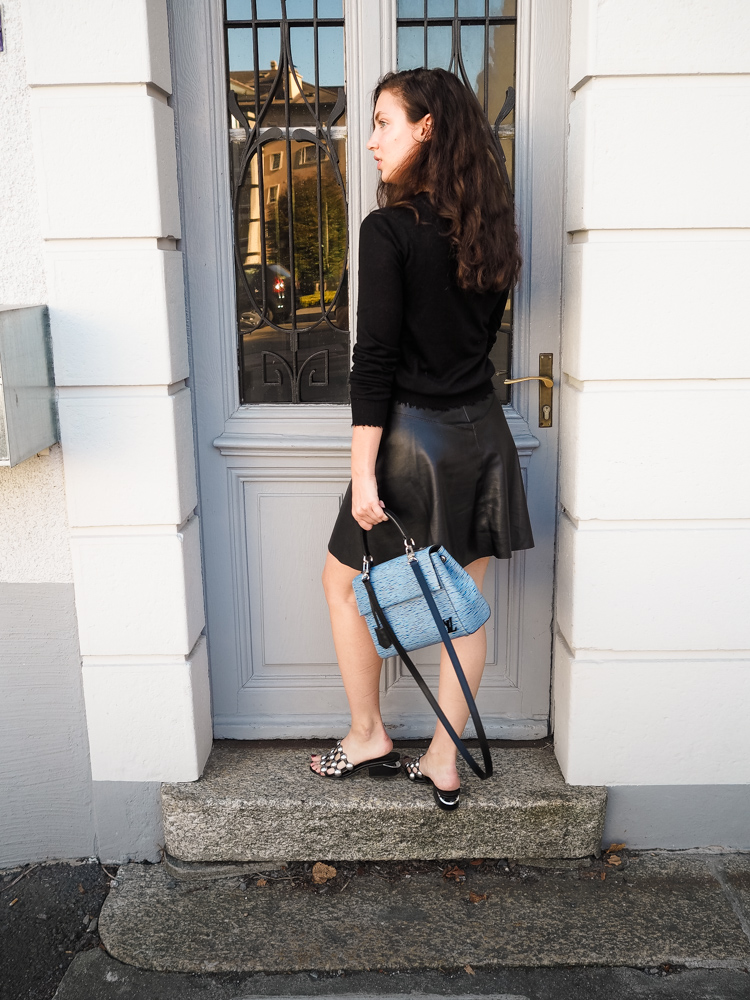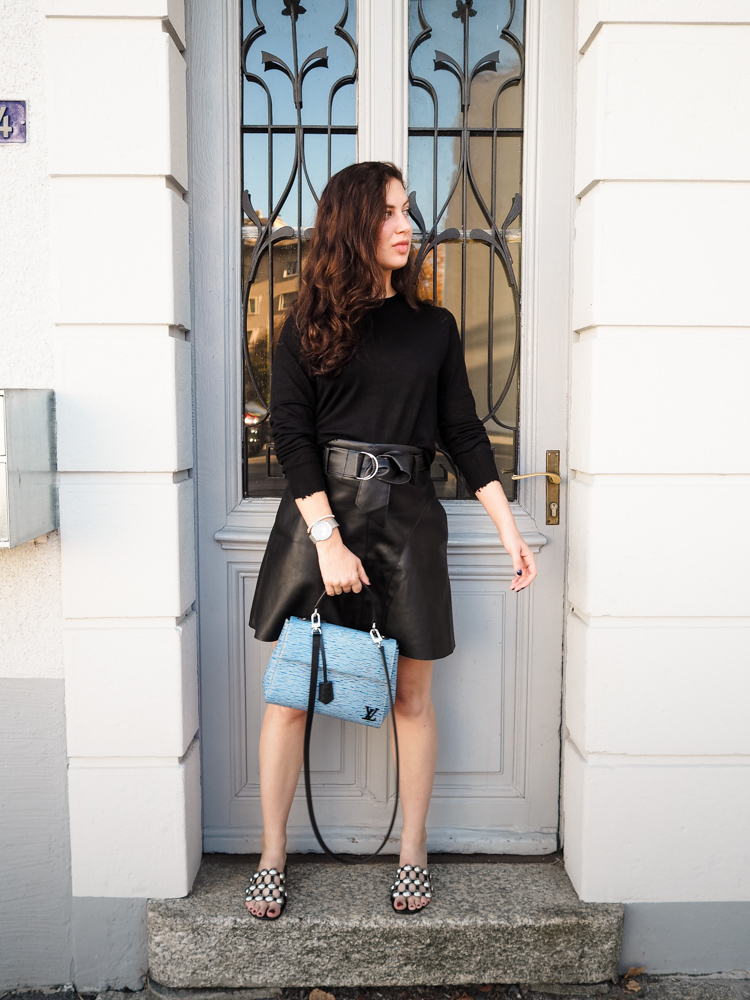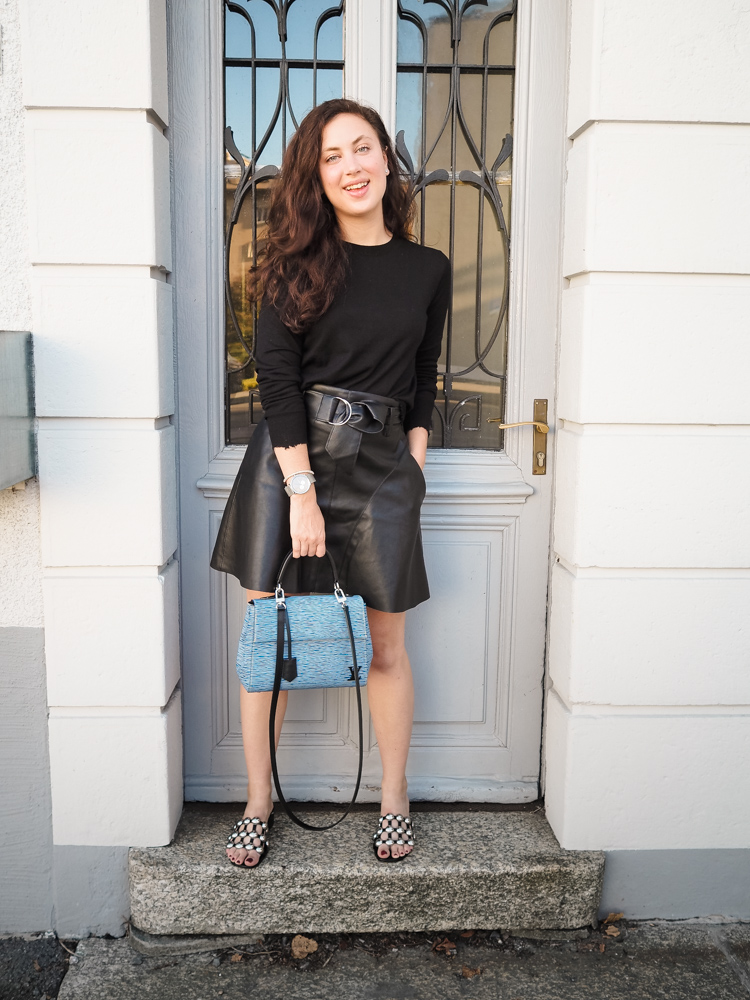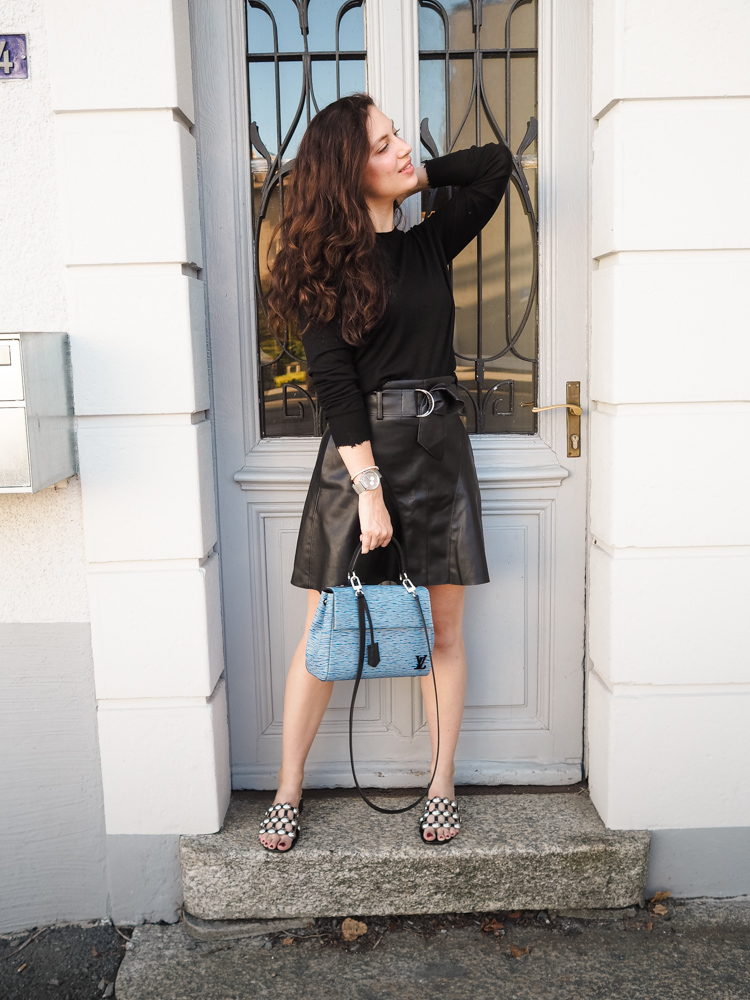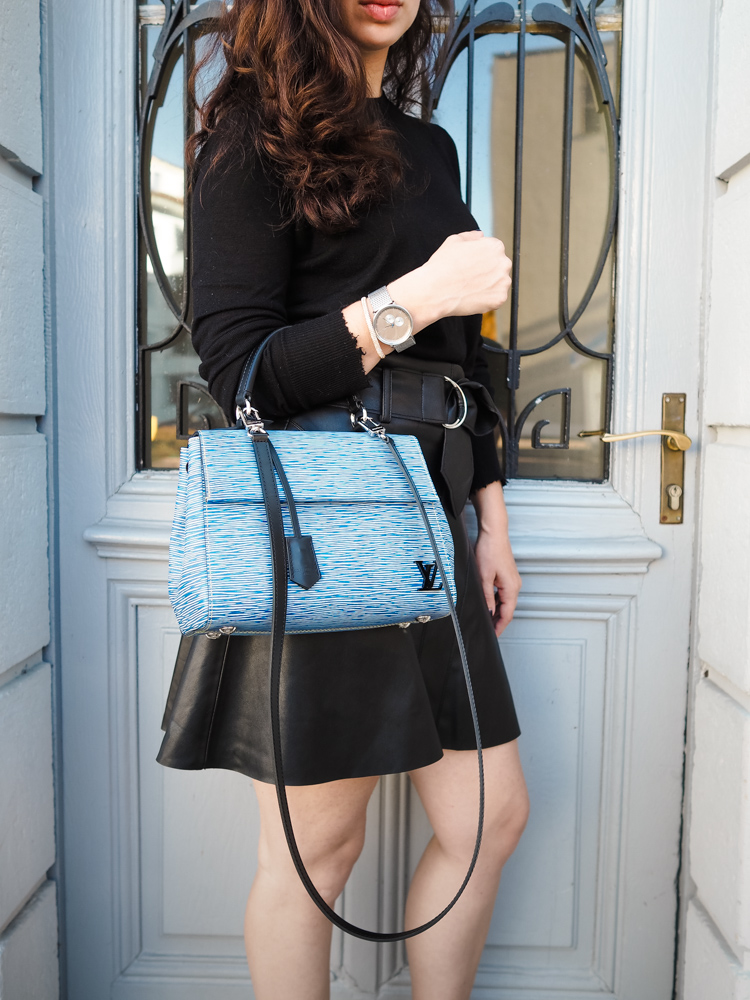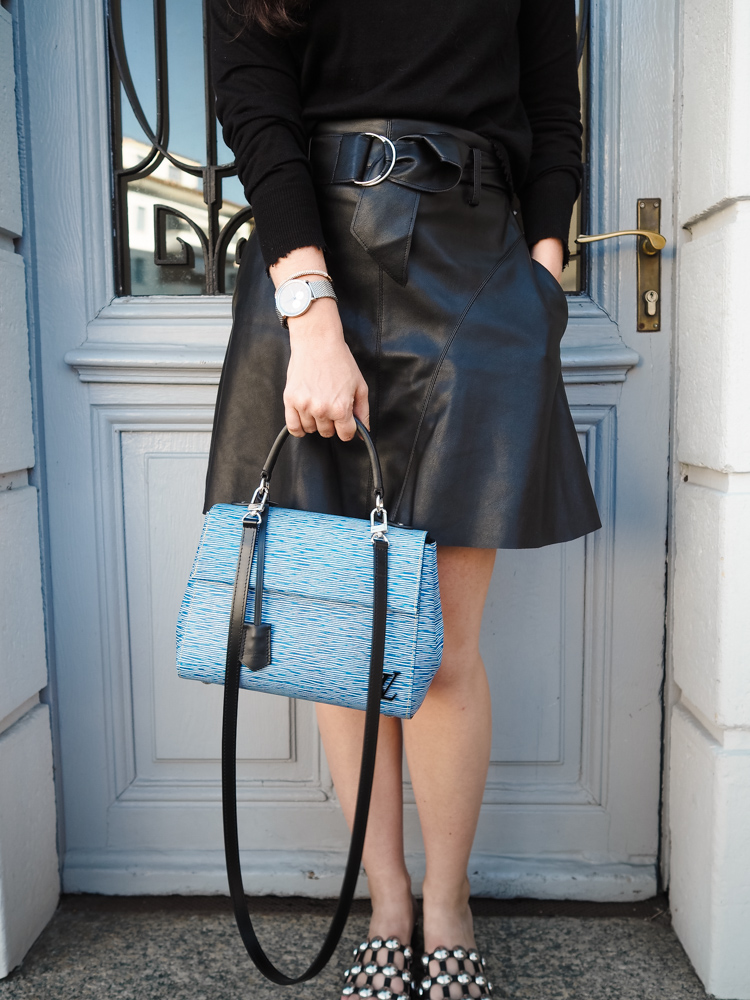 Sweater//Zara (similar here)  Skirt//Zara (similar here and here)  Shoes//Alexander Wang  Handbag//Louis Vuitton  Watch//Skagen  Bracelet//Swarovski
My background
In order to better understand my perspective of life abroad, you need to understand a bit of my story. Obviously, this is just life abroad through my experiences and it can truly be different for everyone.
It is all about how you treat this new situation and essentially your new life. 
I was born and raised in Dallas to an American mother and Italian father. I was blessed enough to travel the world since before I could speak – thanks mom and dad. At the age of 12, my parents moved me to England. Little did I know that I would never be the same person after that. For more than half my life I have been living between England, Switzerland, and the States. It honestly feels like I haven't stopped running since that day in August when my dad and I landed in England to start this new chapter of my life.
PROS OF LIVING ABROAD
ONE// ADVENTURES:
In my short 25 years, I feel like I have already lived enough for 3 lives. I have endless stories and amazing memories of adventures with friends and family during my time abroad. In fact, some of the best times of my life have been spent living this life.
Living in Europe, it is so easy and quick to travel to another country for the weekend. Within 2 hours on the plane you could be anywhere within Europe. That means a lot of weekend trips away to explore the world. Once you start to travel you won't want to stop. Not only does it open up your eyes to the world and how other people live, but it makes for amazing bonding experiences with your travel buddies.
TWO// LEARN A LOT ABOUT YOURSELF:
Living in a new place, outside of your comfort zone and outside of your culture makes you grow a lot as a person. It really has a lasting impact on you when you live this life at a young age, but also old enough to understand what is going on – 12 was a great age to begin this journey.
You're constantly being exposed to new situations, new people, and life changes in a short amount of time. You quickly learn how adaptable you are, what is important in friendships, what do you appreciate about your home country, and most importantly your independence. It's an exciting thing to carve out your life in a new place and realize that you did this all yourself.
THREE// DEEP FRIENDSHIPS: 
This comes from my experiences at international schools, but you may also have a similar experience if you joined a women's group. In these situations, you find yourself automatically being drawn to people who are living this same lifestyle. You both are away from your home country and know what it feels like to be out of your element so it creates this level of understanding and a strong bond. In this expat life people will have assignments for a few years or can leave suddenly. It forces you to make the most of your time with them because you never know when your friends will leave. Even if I haven't seen some of these friends in years, I know if we did meet up again…it would feel as if time hadn't passed.
Cons of living abroad
ONE// YOU NEVER QUITE FIT IN:
I am what you call a third culture kid. I was raised with two different cultures (Italian and American), but was also raised outside of these. I have an incredibly unique perspective on life and people, that I wouldn't trade for the world. However, it's often given me what I call the nomad lifestyle.
You have many homes after living around the world and you leave a little part of yourself in each place that you live. But it also feels like you have no home as you never truly fit in anywhere after this. In Europe, I feel that I have this whole other side of me that is left in the States, but then in the States I feel that I've had so many experiences that the majority of people can't relate to. It's confusing…
TWO// OUTSIDE YOUR COMFORT ZONE:
This is probably the hardest part of living abroad. I didn't feel this as much when living in England since they speak English and the culture is that perfect midpoint between Europe and America. However, this is something I have definitely experienced living in Switzerland, where life here is pretty different than life in Texas.
Getting used to reading signs, menus, going grocery shopping, taking public transportation, and getting through daily tasks in a language different to your own can be an uncomfortable feeling. You have to learn about the new laws of your country, how to pay taxes, how to set up a bank account, and conform to how the country operates. The natural way you do things in your own country for something as small as paying your bills could be very different in your new home so it can lead you to feel like a fish out of water.
THREE// LOOSING FRIENDS BACK HOME:
This is something that happens inevitably when you move far away. There isn't always a fight to trigger the breakdown of friendships. It is usually just drifting apart as you are living your life and they are living theirs. The thought process back home tends to be that you are living this awesome life, traveling the world, and that you are on a permanent vacation (sometimes there can even be a bit of jealously over your new life).
Even though you are traveling and seeing once in a lifetime things, you can get very homesick. We see our friends lives on social media, doing things that we know if we were there we would also be doing. You may miss girls trips, birthdays, weddings, and more. Sometimes it can feel like they have moved on without you. At the end of the day though, your true friends will be there and will be so excited when you come back for a visit. Then you know that those people are friends for life!
Final Thoughts
While there have been some good and bad moments of my nomadic life, overall I wouldn't trade it for the world. It's made me a unique person with some pretty amazing stories (sorry can't share them all).
For those who have lived abroad, what was your experience? For those who want to live abroad, where would you want to live? If you have any questions about living abroad leave it in the comments below, and I would be happy to answer!
SHOP MY LOOK
  SaveSave SaveSave SaveSave
SaveSave
SaveSave
SaveSave
SaveSave
SaveSave
SaveSave
SaveSave
SaveSave
SaveSave
SaveSave
SaveSave
SaveSave
SaveSave