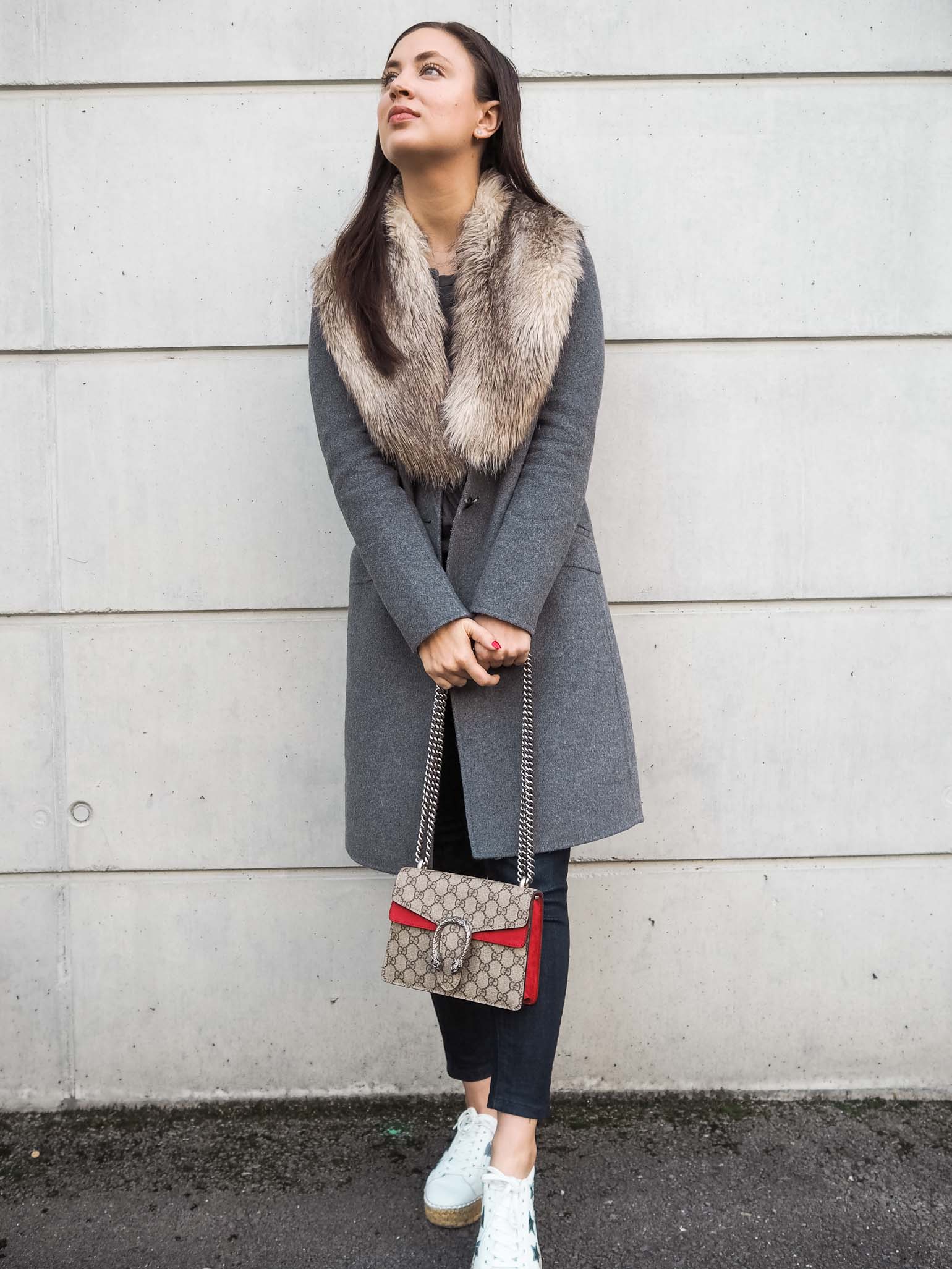 In real life, I have quite a casual and laid-back style. I want to be comfortable, but also look put together so I like to add elements that make a simple look more interesting. Hence the Gucci handbag and faux fur stole. This is a something I would wear on a  regular basis and not just on the weekends.
However, for all of those in the corporate world or those who need to dress up during the week – this would be the perfect casual weekend style in the winter to run errands, grab lunch with friends or shop for those holiday gifts.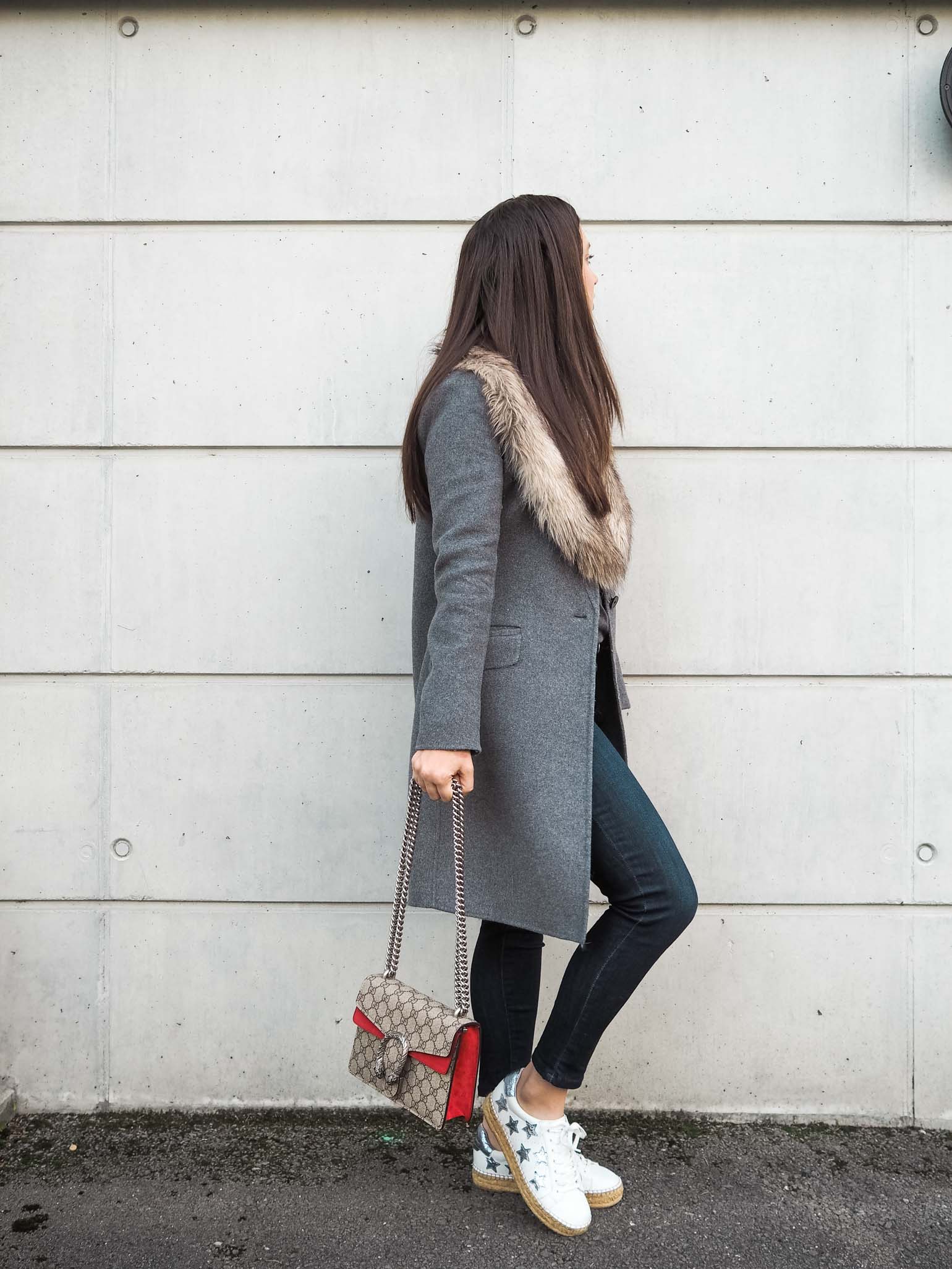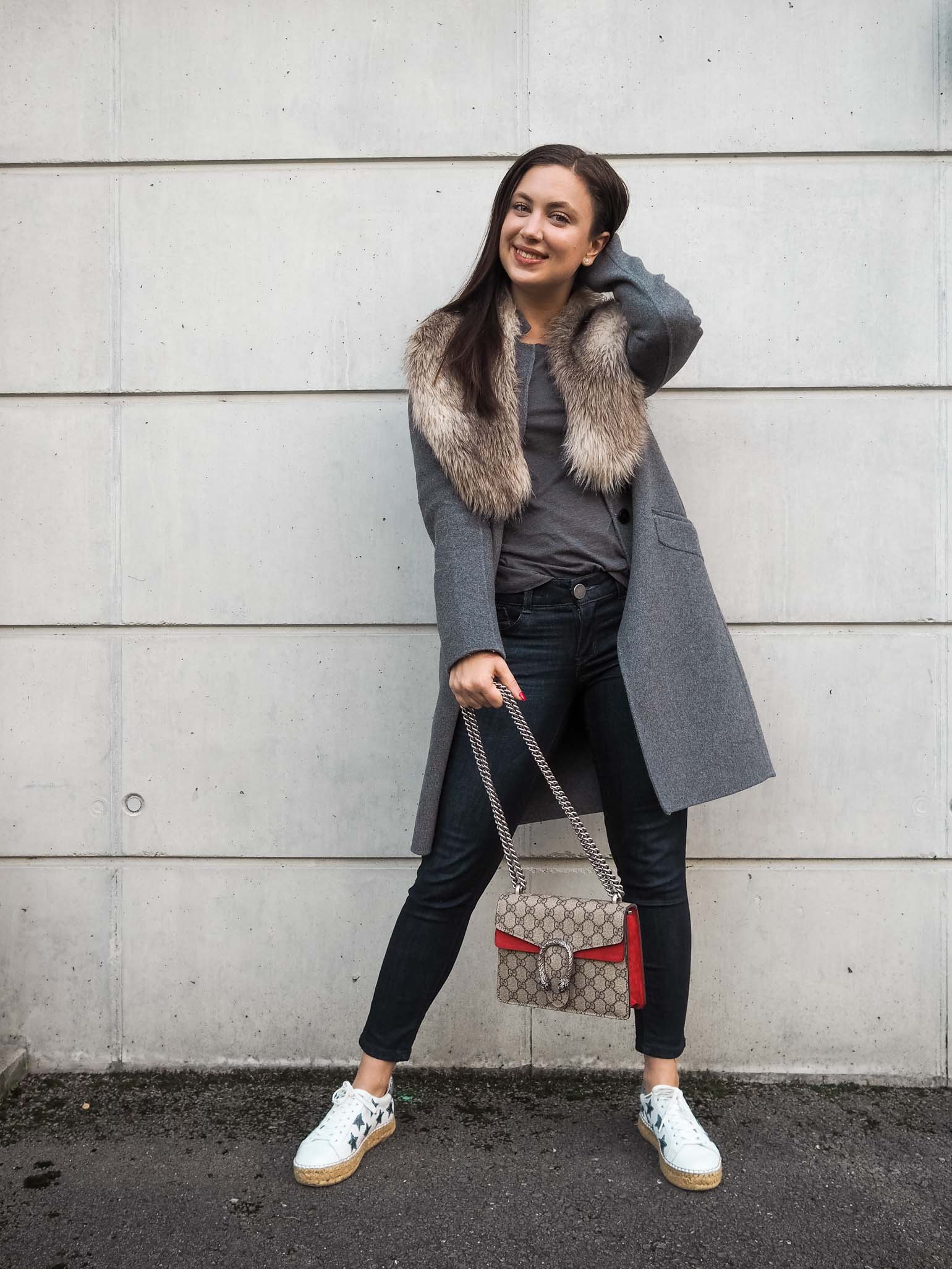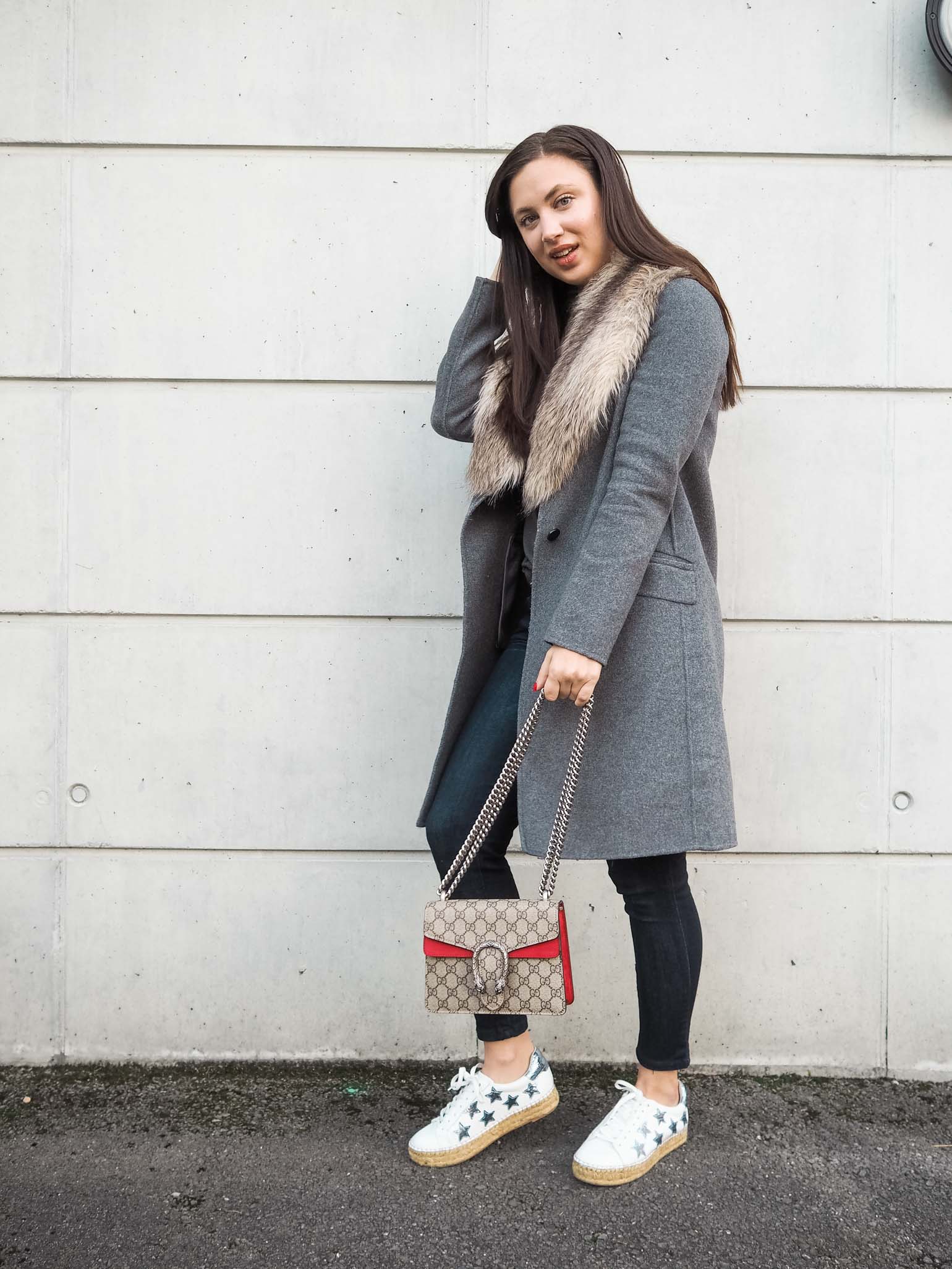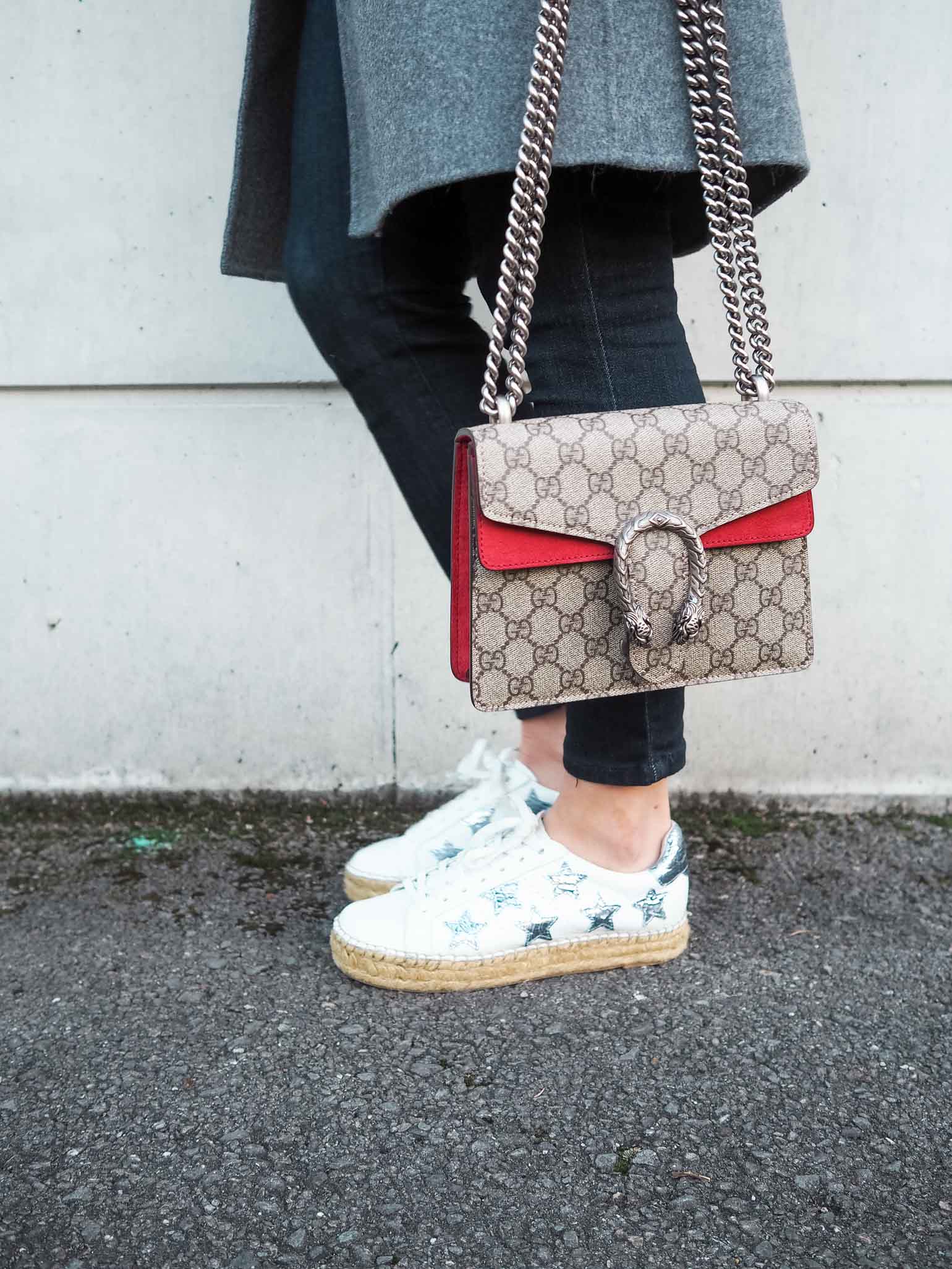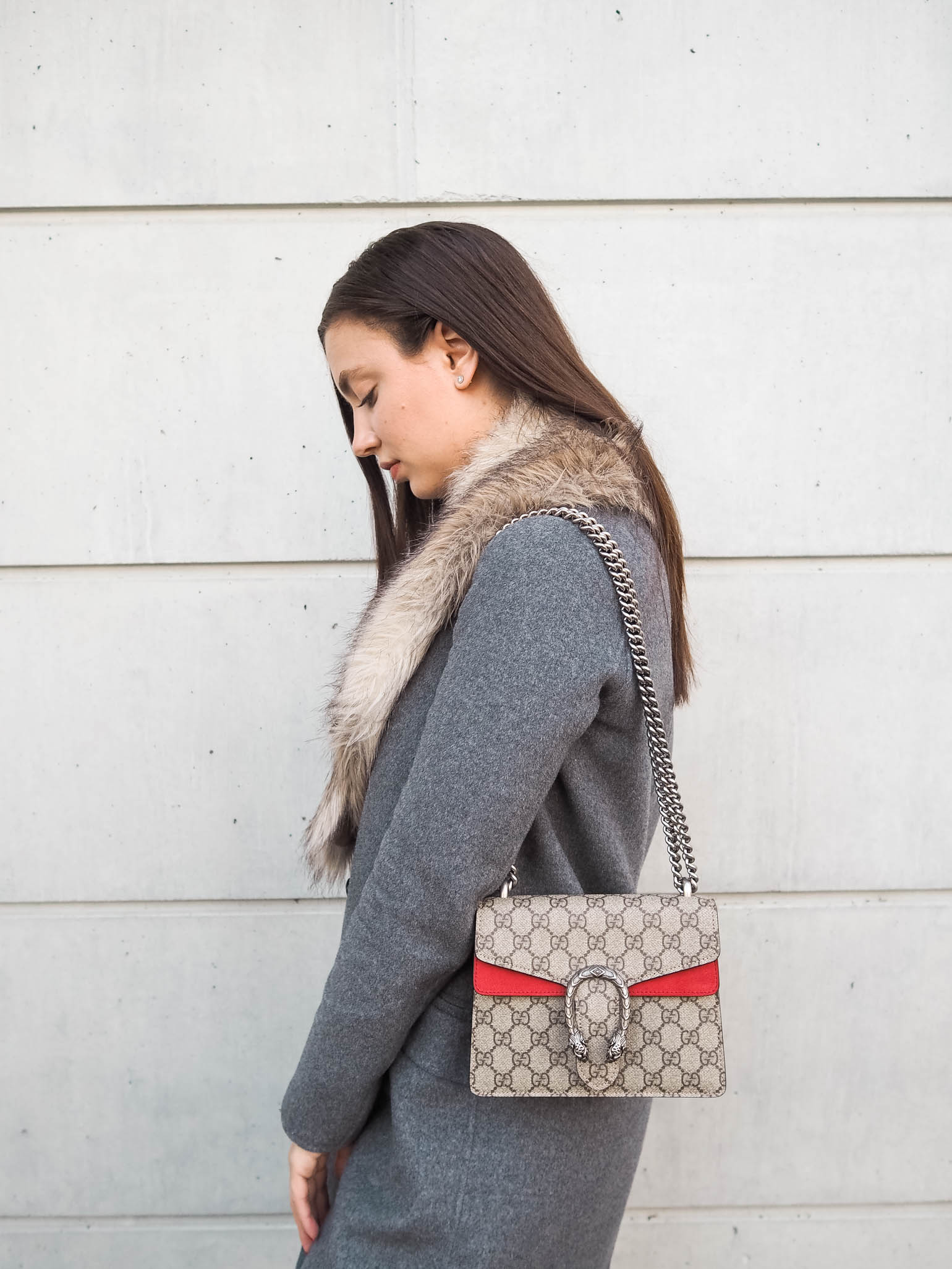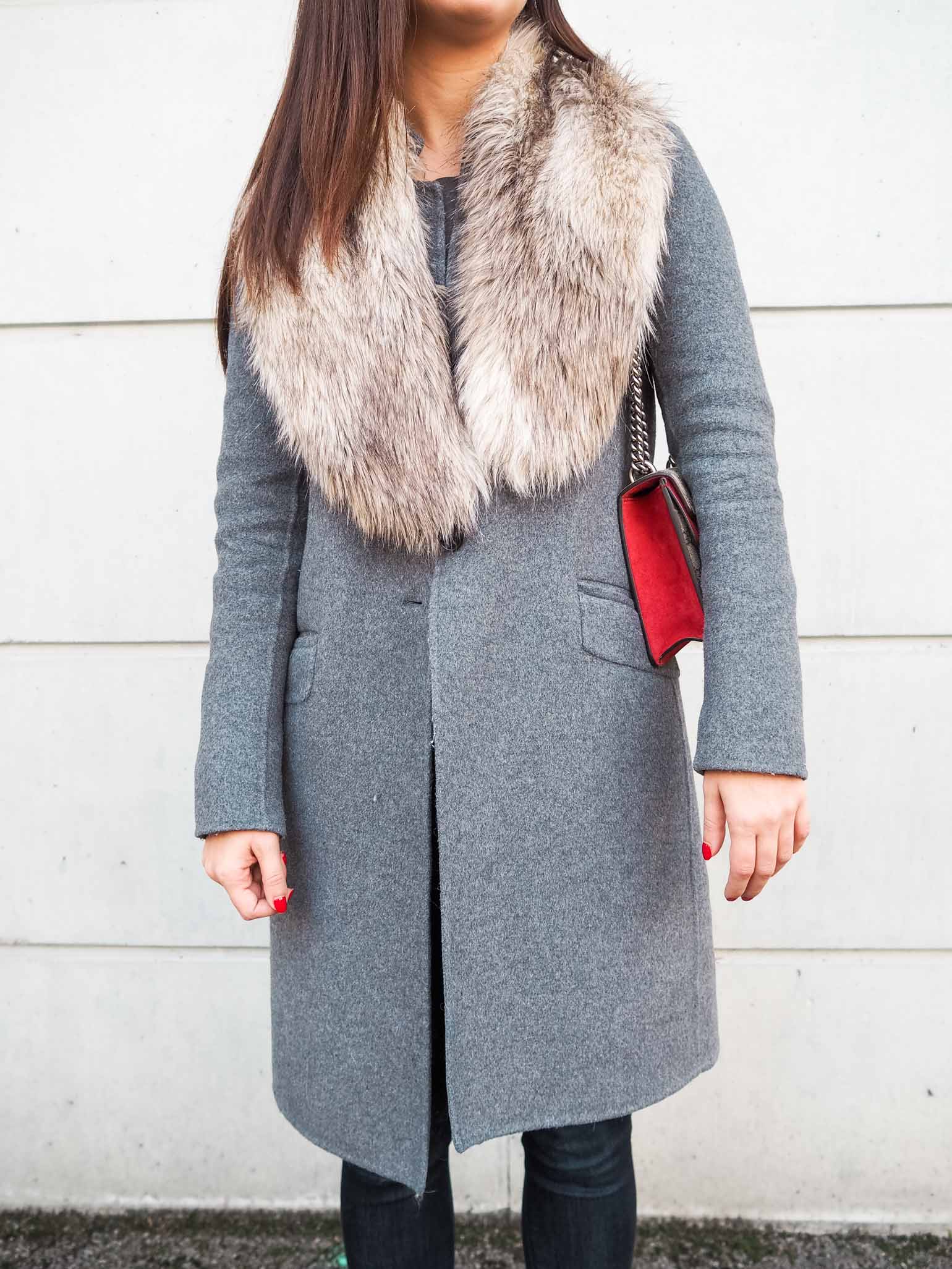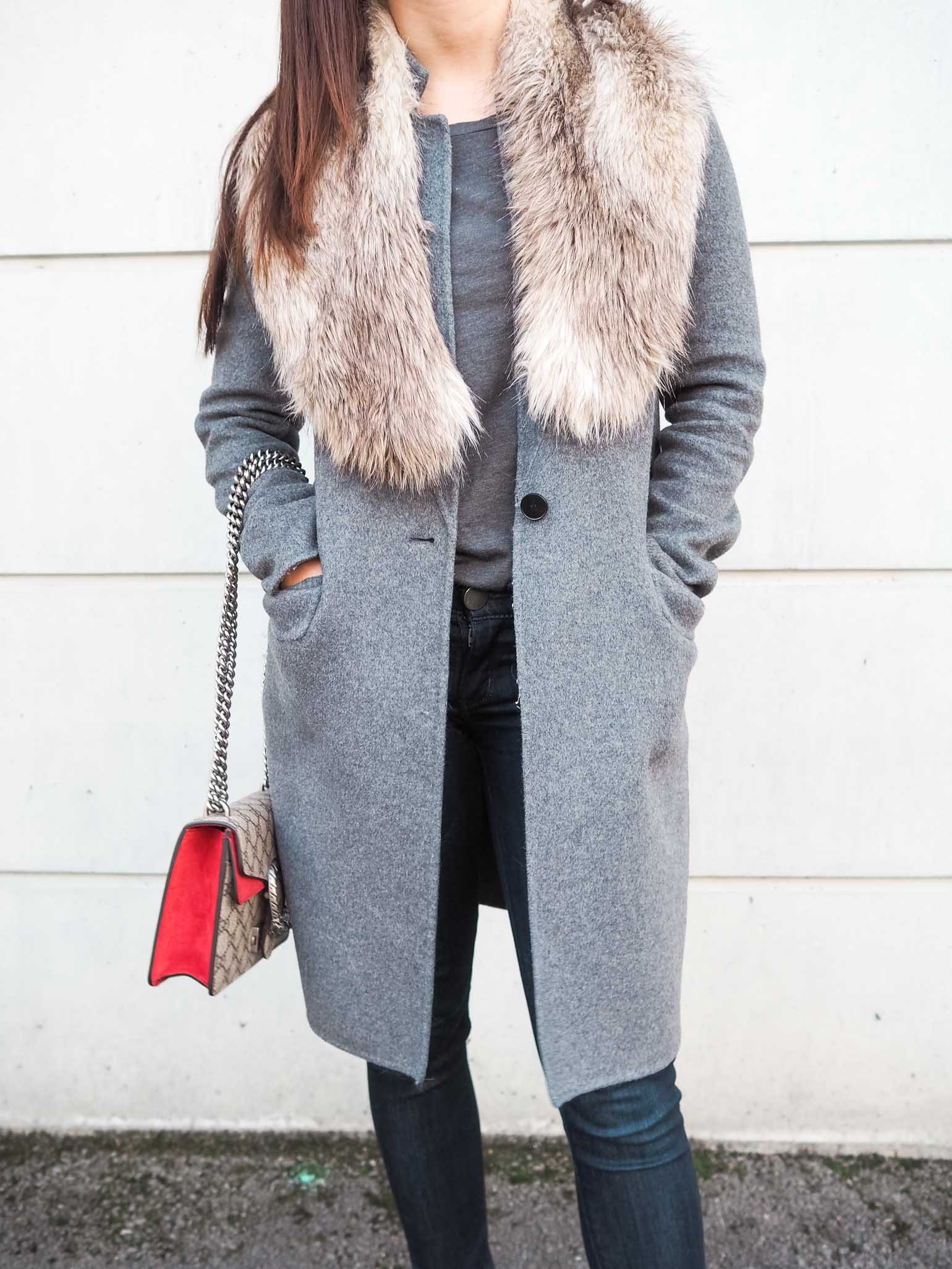 Tee//Target (similar here and here)  Jeans//Wit & Wisdom  Coat//Zara (similar here)  Shoes//Marc Fisher (also love this pair)  Handbag//Gucci  Faux Fur Stole//H&M (no longer avilable, similar here and here)  Watch//Skagen  Earrings//Nordstrom
In a previous post, I revealed my secret to take a simple outfit and make it look luxe. Adding a faux fur stole is the quickest way to make a plain coat more luxurious and adds that extra bit of texture to make an outfit visually appealing. It is also a great way to create several coats in one so you can get the most for your money. Simply by adding various faux fur stoles, it can make it look like a new coat every time, and no one will know.
There are now high quality looking faux fur stoles at all prices ranges so you don't have to worry about breaking the bank or settling for cheap looking faux fur, which isn't a good look for anyone (see some fun colored options from Halogen and Charlotte Simone – this one is on sale at Shopbop, just use code MORE17 for 30% off of full priced items).
This stole was a Christmas gift years ago, and everyone always thinks that it is real fur. Good job H&M! Funny thing – my cat loves to knead this scarf and will nap in it for hours so if it's good enough for her then it is good enough for me.
For this casual weekend style ensemble, I paired a grey long sleeve tee and my favorite comfy denim. I prefer tight denim that has a bit of stretch so it hugs me in all of the right places, but doesn't become uncomfortable throughout the day. By keeping the looking fairly neutral and monochromatic it helps it to look more sophisticated and elevated than if you opted for a lot of bright hues.
I think that is the key when opting for simple and casual looks. 
Stick with neutral colors and well fitting garments. However, I always love to add in those unexpected elements or pops of luxury to take my outfit to the next level. The faux fur stole, and the Gucci handbag are just that for me!
What is your casual weekend style or off duty look? Let me know in the comments below!
SHOP THIS POST:
SaveSave
SaveSave
SaveSave
SaveSave
SaveSave
SaveSaveSaveSave
SaveSave
SaveSave
SaveSave
SaveSave
SaveSave
SaveSave