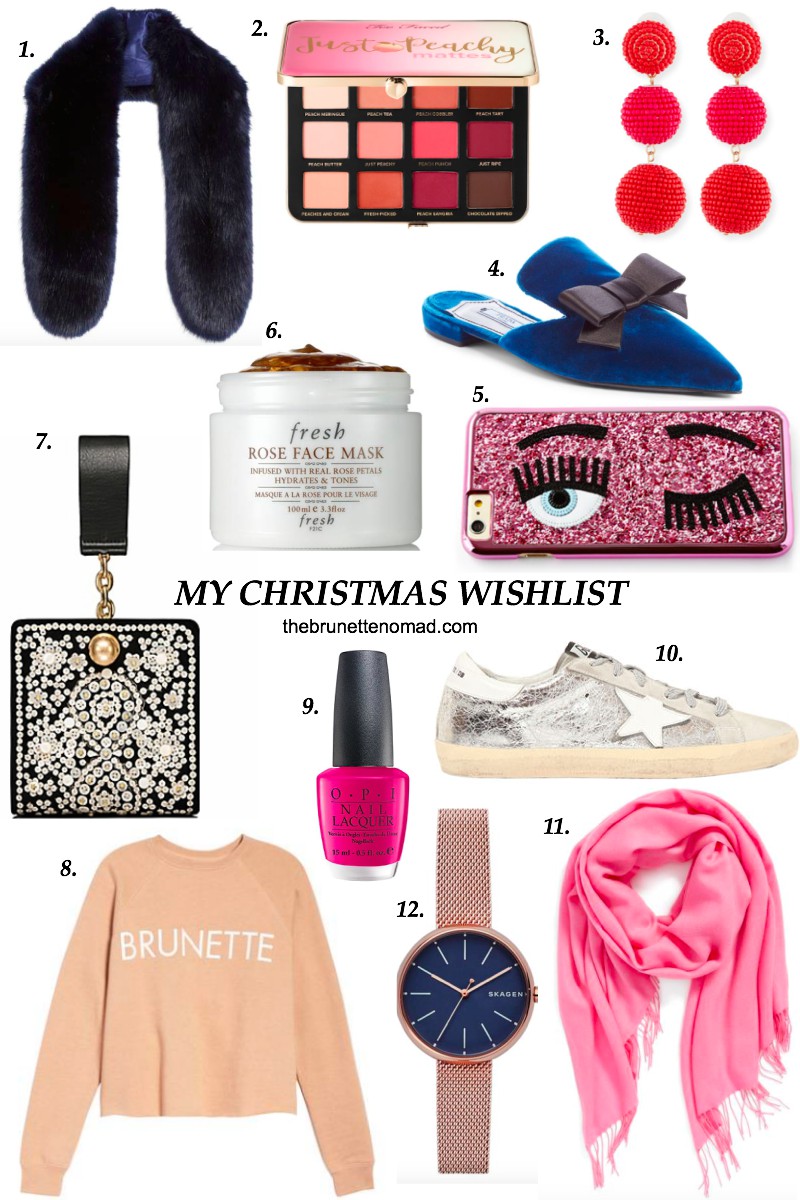 SHOP MY CHRISTMAS WISHLIST HERE:
Are you gift guide-ed out yet? If not, then I am posting one more and my final holiday gift guide of the season – my Christmas Wishlist. If you would like to see my 4 other holiday gift guides, click here.
I guess this is a modern version of a Christmas list. As a kid I would write my Christmas lists (yes plural) on bright colored paper and put them in key areas around the house – like my parents room. In order for my parents to know that it was a official Christmas list it had to have my signature…clearly I was concerned about someone faking my list.
NOW LET'S GET ON TO MY 2017 CHRISTMAS WISHLIST:
If you have a similar style to me or know someone special in your life that does, then I hope this holiday gift guide is helpful for you. I've included all price points because while I would love to have no budget that just isn't realistic.
I am obsessed with #10 – can we talk about how cool that metallic crackled silver effect is? While it may be a bit more of a splurge item on my Christmas wishlist, I think versatility and how much you will wear an item is more important. There would be no concern about cost per wear over here.
Have you checked out #7, which is probably my favorite item in this entire holiday gift guide? This little bejeweled clutch is absolutely stunning and the perfect compliment to any holiday looks you may have. You could say this one is a show-stopper. I thought #8 was very fitting for me – I love my loungewear, but it goes perfectly with my blog name. This sweatshirt comes in a few other styles and colors for any of you blondes and redheads out there so you can also join in the fun!
I also have to briefly mention #12 – my favorite brand of affordable watches ever! In case you haven't noticed, I wear a Skagen watch in about 99.9% of my blog posts because I never leave the house without it. Skagen makes great quality watches with unique designs that resemble higher end watches. It would make a great gift for anyone who is an accessory lover!
What is your favorite item on my Christmas Wishlist? I would also love to know what items are on your wishlist. 
SHOP MY CHRISTMAS WISHLIST:
SaveSave
SaveSave
SaveSave
SaveSave