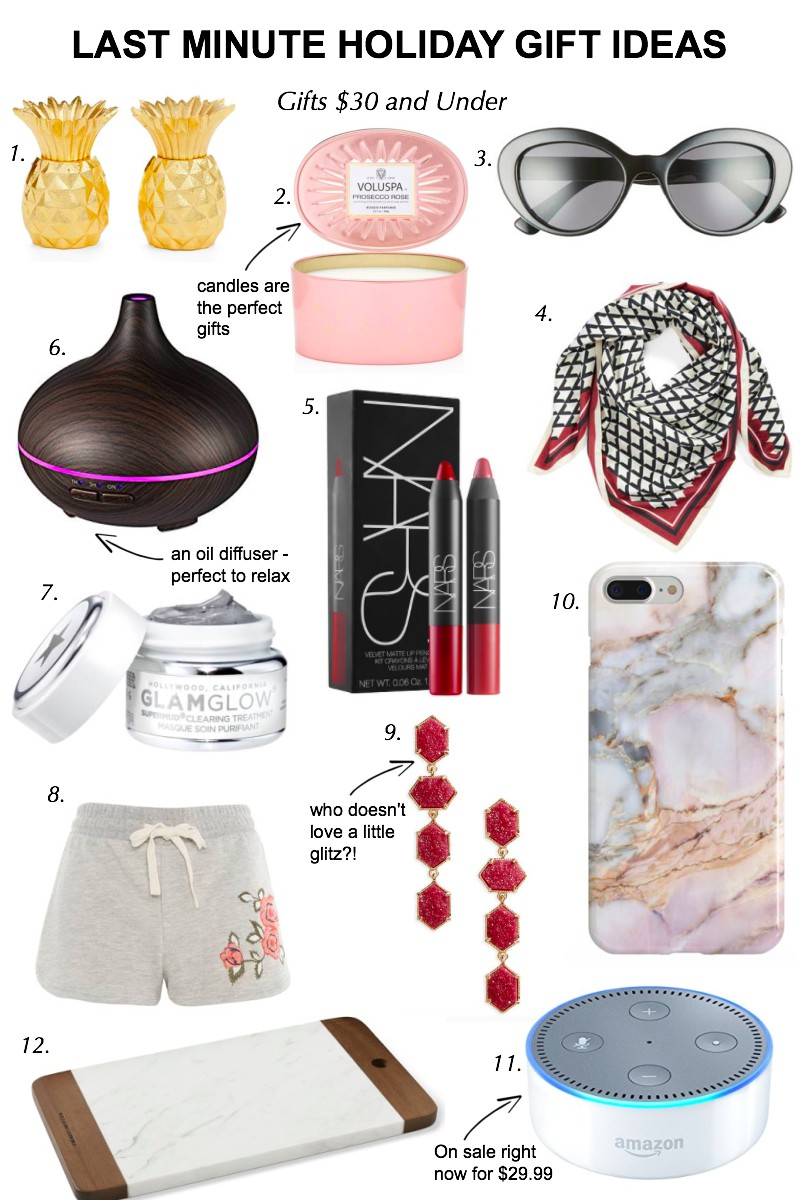 SHOP THESE LAST MINUTE GIFT IDEAS:
Calling all last minute shoppers. It's 6 days until Christmas! I can't believe how quickly this holiday season has been flying by. Normally, I have my Christmas gifts so far in advance – I'm a planner. However, this year not so much. I have been focusing on having the best gift ideas for all of my readers that I haven't actually shopped for my own gifts. I guess it's time for me to shop my own gift guides.
If you would like to see my other gift guides because you also are shopping last minute then click here. I know I'm not alone in this.
I found the best deal on #11 on Amazon – it's on sale right now for $29.99 when it's normally $49.99. I'm not sure how long this deal will last so grab it for any of the techies in your life before it's too late. I always feel that candles are the best gifts and #2 is from my favorite candle brand. The packing is beautiful and luxurious looking, but it won't break the bank. Have you seen #1? It's pineapple salt and pepper shakers – how cute! It would make a great gift for the fun hostess or someone who recently moved into their first apartment.
What are you favorite gifts to give? Are you also shopping last minute this holiday season?
SHOP THIS LAST MINUTE GIFT GUIDE HERE:
SaveSave
SaveSaveSaveSave
SaveSave
SaveSave
SaveSave
SaveSave
SaveSave