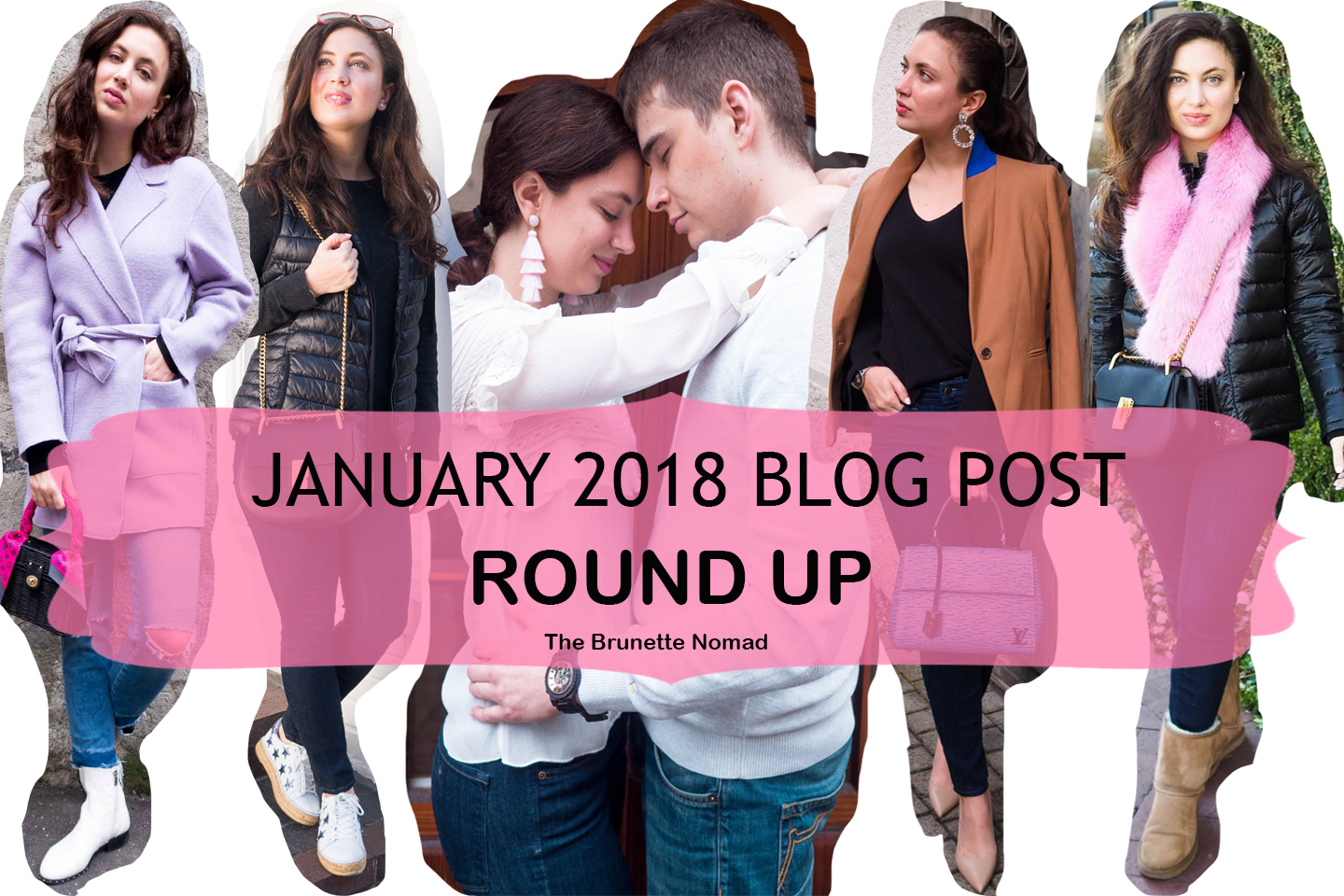 This is my third blog post round up (see October 2017 and November 2017) where I show in one place all of my blog posts for the month of January, and talk about some of my favorites items. It's a great way to catch up on any blog posts that you may have missed this month, and shop some of my most loved items/trends for January.
I do have to say that I am a little bit shocked that January is almost over, and I still catch myself writing 2017 for dates. Maybe this year will catch on soon or maybe I'm a little resistant to change. I hope I'm not alone in this!
One of my favorite holidays is coming up in February – Valentine's Day. I teamed up with JORD to bring my readers a fun Valentine's Day giveaway where you can win $100 towards purchasing a unique watch. The giveaway ends February 11th so you still have time to enter, if you haven't already!
I have always been a big fan of Valentine's Day. I think it's because I'm a romantic at heart, and never miss an opportunity to let those around me know that I love them. When I was younger, I would write my mom love notes and poems at random, make homemade birthday cards for friends, and still to this day surprise my best friend with gifts for her birthday all the way from another country. I think that is what Valentine's Day is about!
Now let's get onto what I posted on The Brunette Nomad this month….
WHAT DID I POST IN THE MONTH OF JANUARY?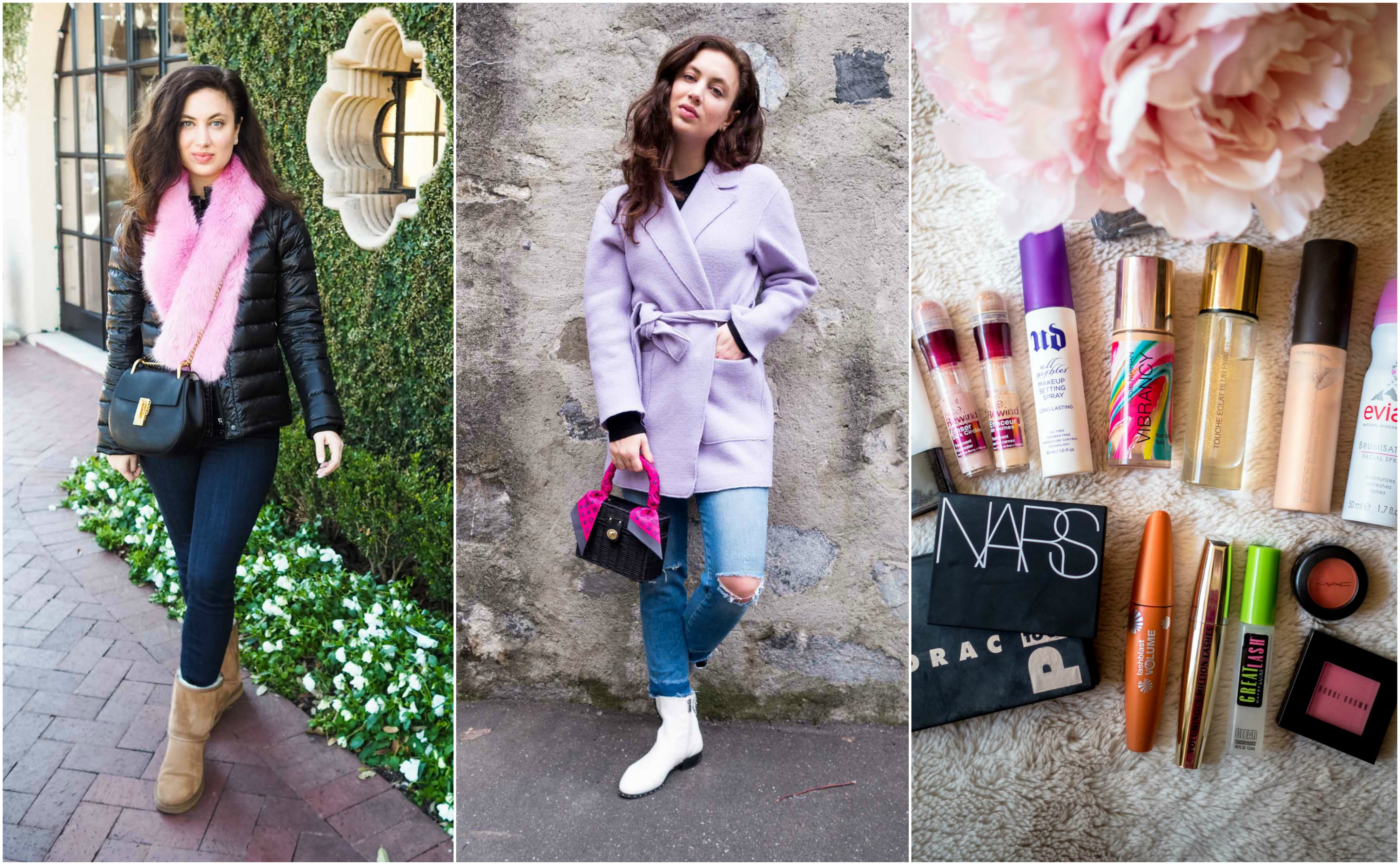 Handbag Review: Chloe Drew // How to Wear A Woven Bag in the Winter // How I Do My Makeup For Blog Photoshoots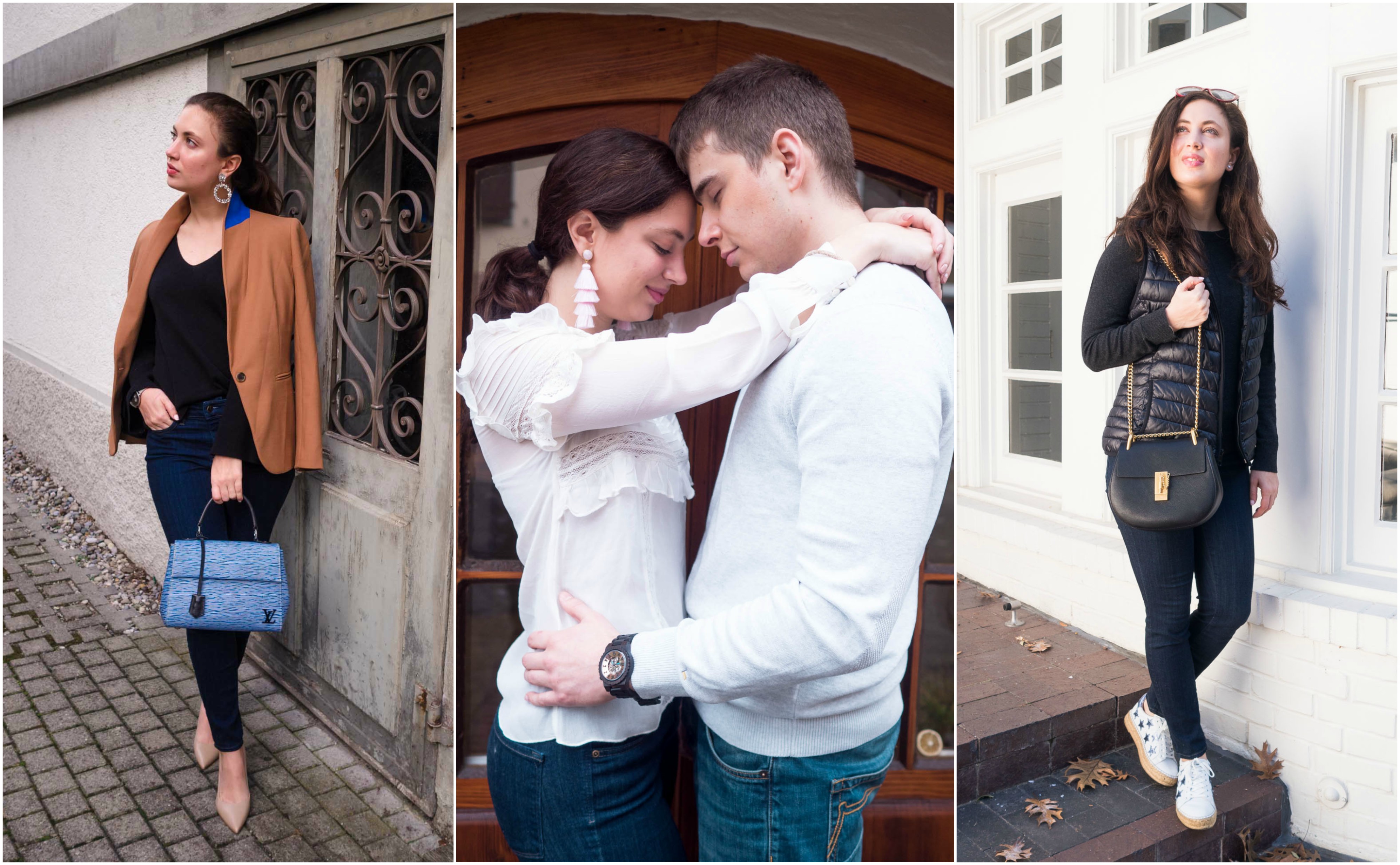 How to Instantly Look Chic With A Camel Blazer // What to Buy Your Boyfriend for Valentine's Day & Giveaway // #WeekendStyle Athleisure Vibes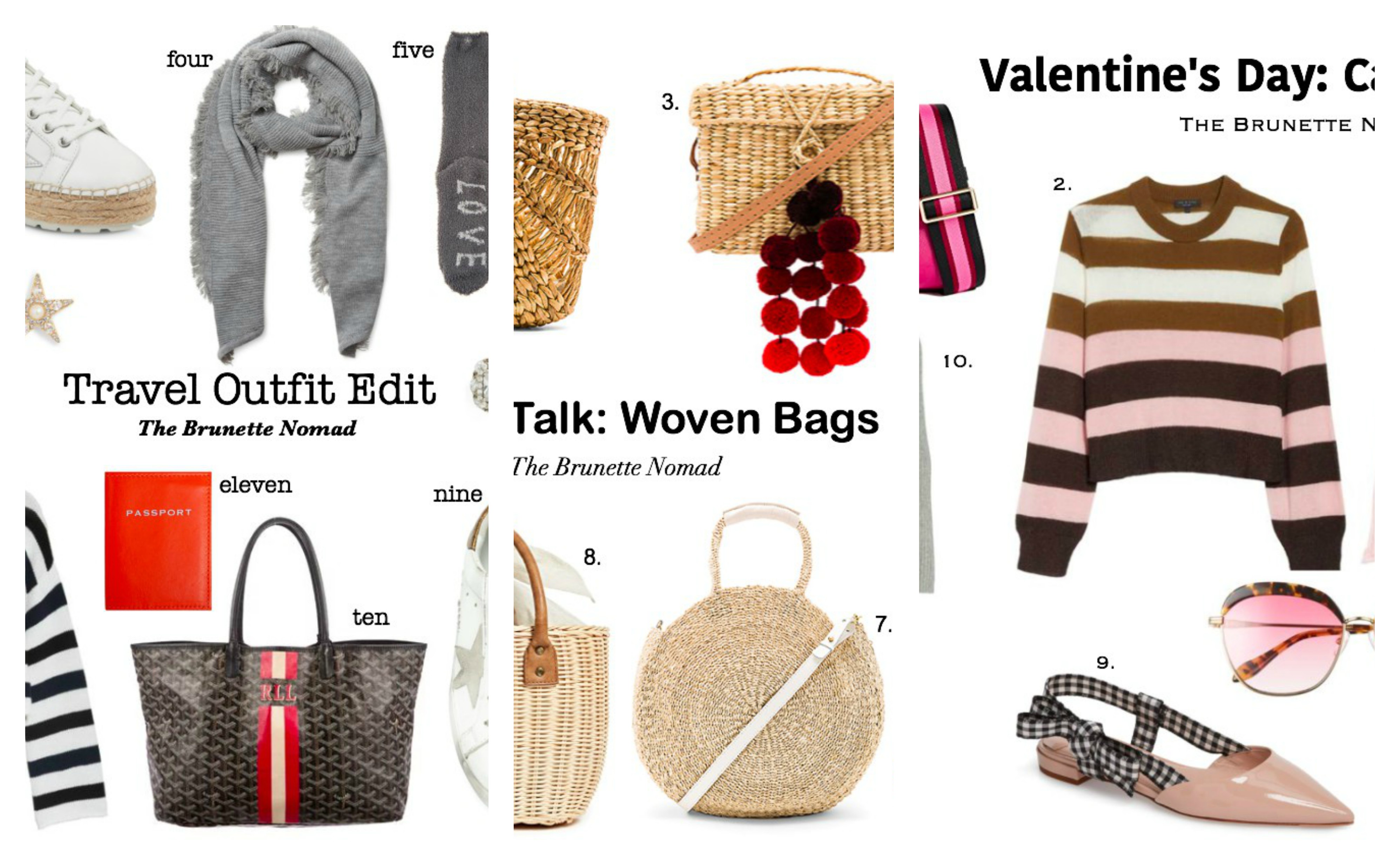 Travel Outfit Edit & A Few Travel Essentials // Trend Talk: Woven Bags // What to Wear for Your Valentine's Day Date
WHAT HAVE I BEEN LOVING IN JANUARY:
Chloe Drew – I introduced the latest luxury bag to my collection this month, and have worn her non-stop since purchase. I discovered this beauty in the Neiman Marcus After Christmas Sale when I came in to look at an entirely different bag. Some things are just meant to be! I've so surprised by this bag's versatility and simple chic-ness. In a few months, I would love to post a full handbag review on the Chloe Drew. Let me know if that is something that you would be interested in.
Lilac J.Crew Coat – I have never owned a coat in this soft lilac color before, and when I saw it on the J.Crew website I knew it was going to be such a fun pop of color to work with this season. It is truly the comfiest coat as I feel like I am walking around in public with my robe, but this one is socially acceptable to wear out. It brightens up my typical dark and grey winter wardrobe, and reminds me of Spring.

Woven Bags – In last part of January as the Couture Shows are going on, it has gotten me to think about my Spring and Summer wardrobe. As a fashion  blogger, it's part of my job to know the newest trends for the upcoming season and work that into my content planning. The newest "it" bag will be the woven bag. They come in so many fun shapes, colors, and are at all price points. See my latest blog post where I show you just how you can add a woven bag into your current cold weather wardrobe. Why wait for Spring?
How was your start to the New Year? What have you been loving this month? Let me know in the comment section below. I would love to hear from you!
SaveSaveSaveSave
SaveSave
SaveSave
SaveSave
SaveSave
SaveSave