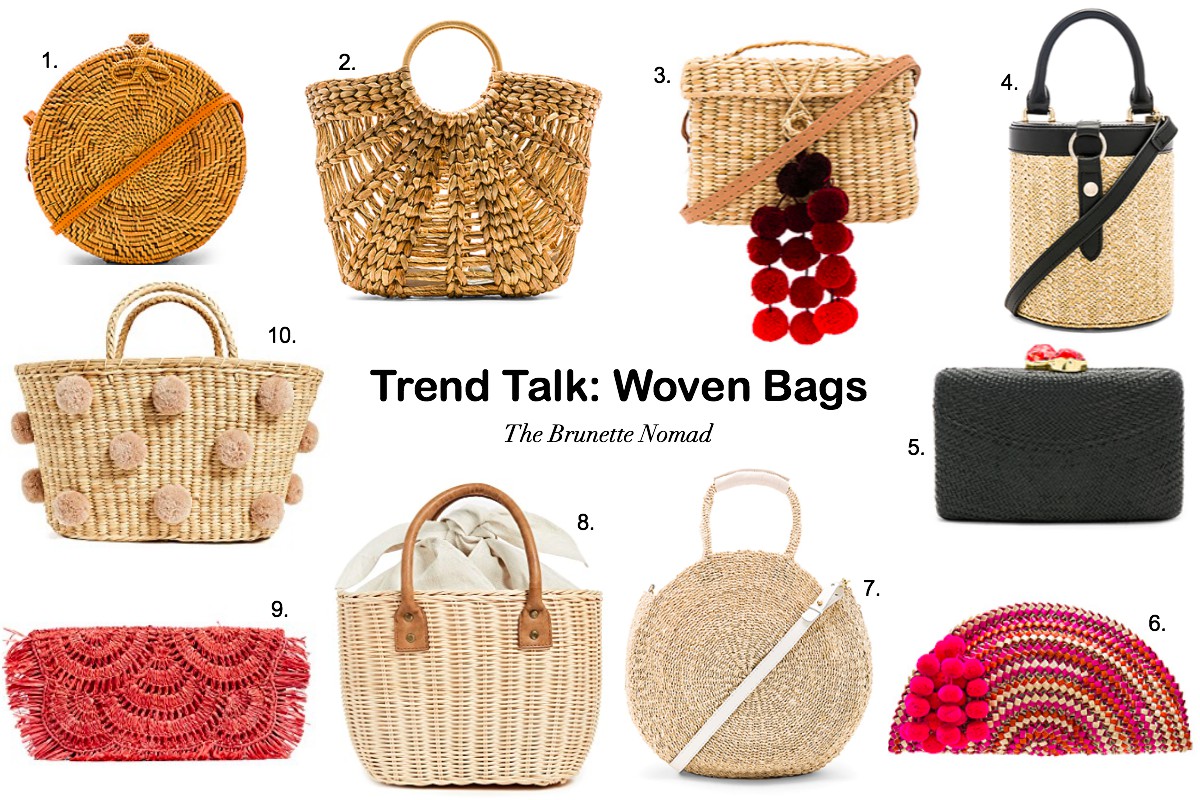 SHOP THE WOVEN BAG TREND:
As many of us are experiencing freezing temperatures and some even a snow apocalypse, we are dreaming of those warmer weather days. At least, I know I am! Spring and Summer are my favorites months for styling. I love the freedom to throw on a simple outfit and head out the door to soak up the sun (if I could dine al fresco everyday, I would). I also love the textures that comes with warmer climates- cotton, linen, and woven.
The woven bag trend started this past Summer, and doesn't seem to show any signs of slowing down. I was unsure of its longevity, and I couldn't quite figure out how to incorporate this trend into my wardrobe. This is a great example to show that if a trend doesn't work for you then you don't have to implement it into your life.
For me, a moment just clicked recently where I knew the woven bag trend would be a staple in my Spring and Summer wardrobe.
They are simple, chic, and casual. That basically defines my warm weather wardrobe. If you're thinking these are only beach or pool appropriate bags, let me reassure you that when paired correctly these can be a fun texturized everyday bag.
In the transitional weather, pair #8 with a loose knit sweater, good old blue jeans, and leather mules. As the weather warms up, wear #1 with white denim, and a crisp linen blouse for a really chic and comfortable look. If prefer to opt for color, #6 would be a fun nighttime look in a casual LBD and my new favorite nude heels.
FYI red and pink will be a big color combo this coming season. You can see my version of pairing red and pink together for a flattering and unexpected combination – one of my favorites.
What are your thoughts on the woven bag trend? Is this something you would wear in everyday life or only at the beach? 
SHOP THE WOVEN BAG TREND:
SaveSave
SaveSave
SaveSave