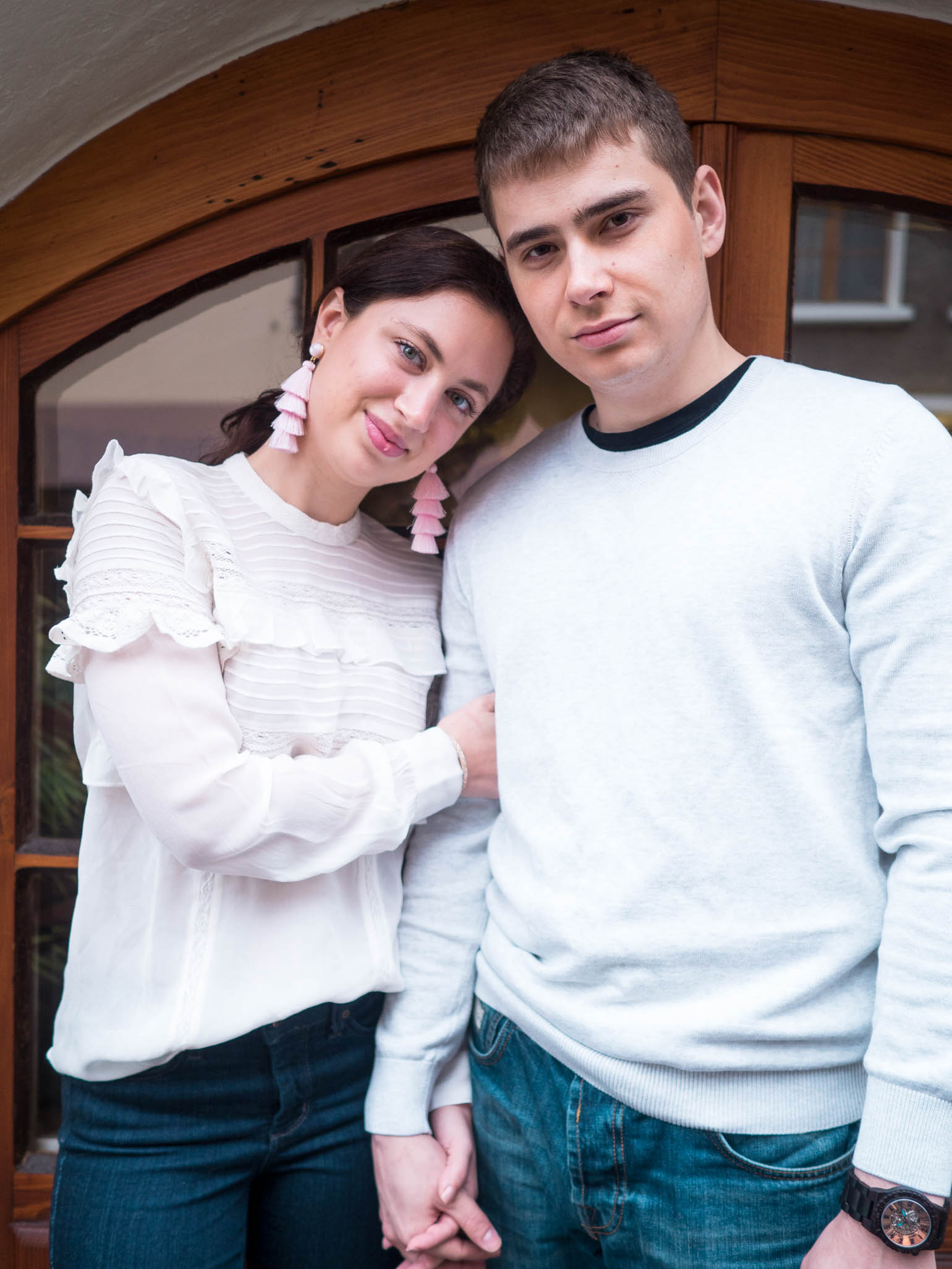 My boyfriend and I were long distance all throughout college so holidays were a big deal to us. We wanted to use that time to celebrate each other and say how important the other person is in our lives.
Valentine's Day is fast approaching, and if you're in a similar situation to me then you're probably thinking what am I going to get the man in my life? When JORD approached me about a collaboration, I knew this was exactly what I was looking for. A sleek and stylish watch at a reasonable price point. Guys, I think I may have found the perfect gift to give that loved one in your life or even treat yourself because you deserve it.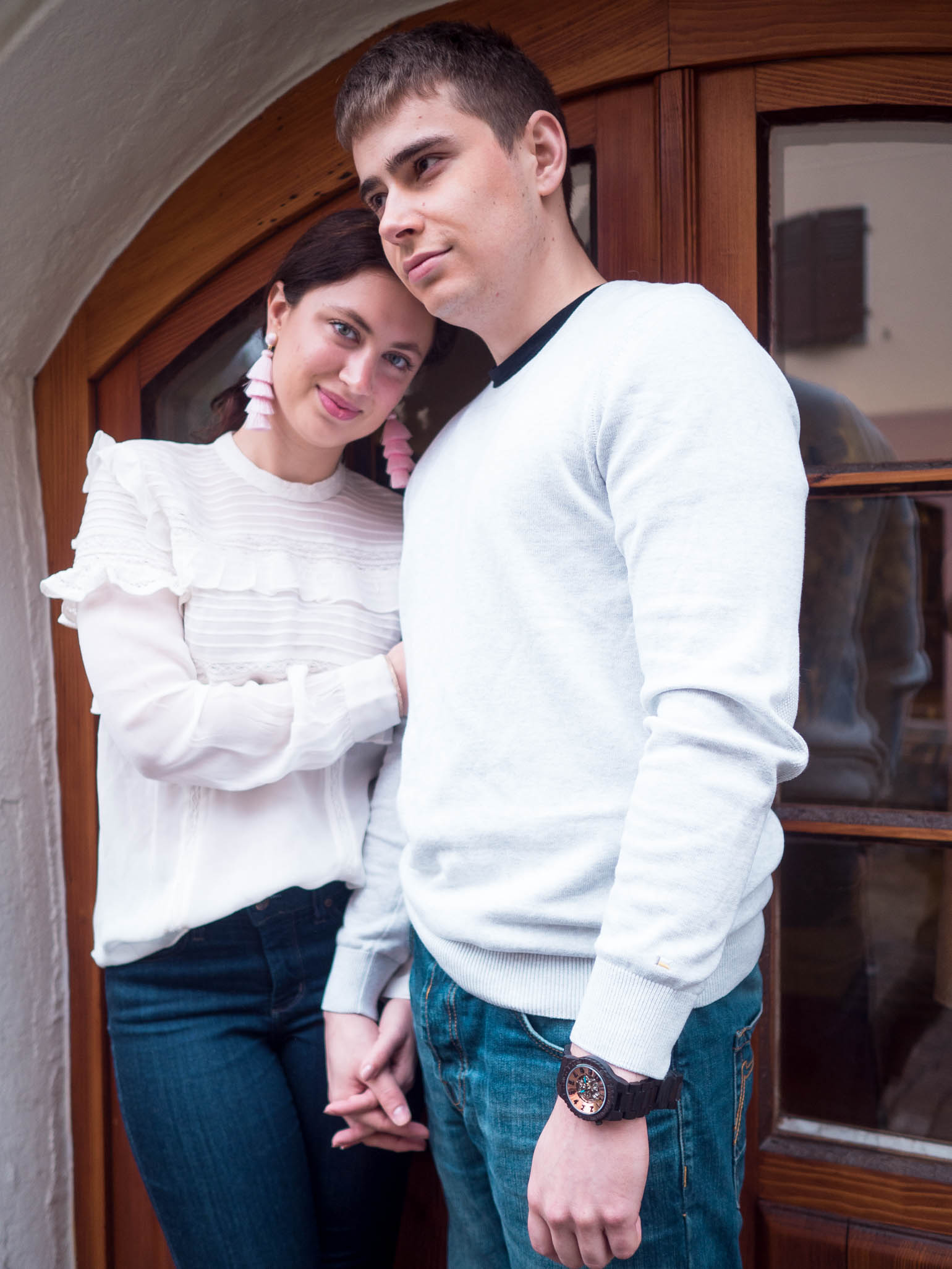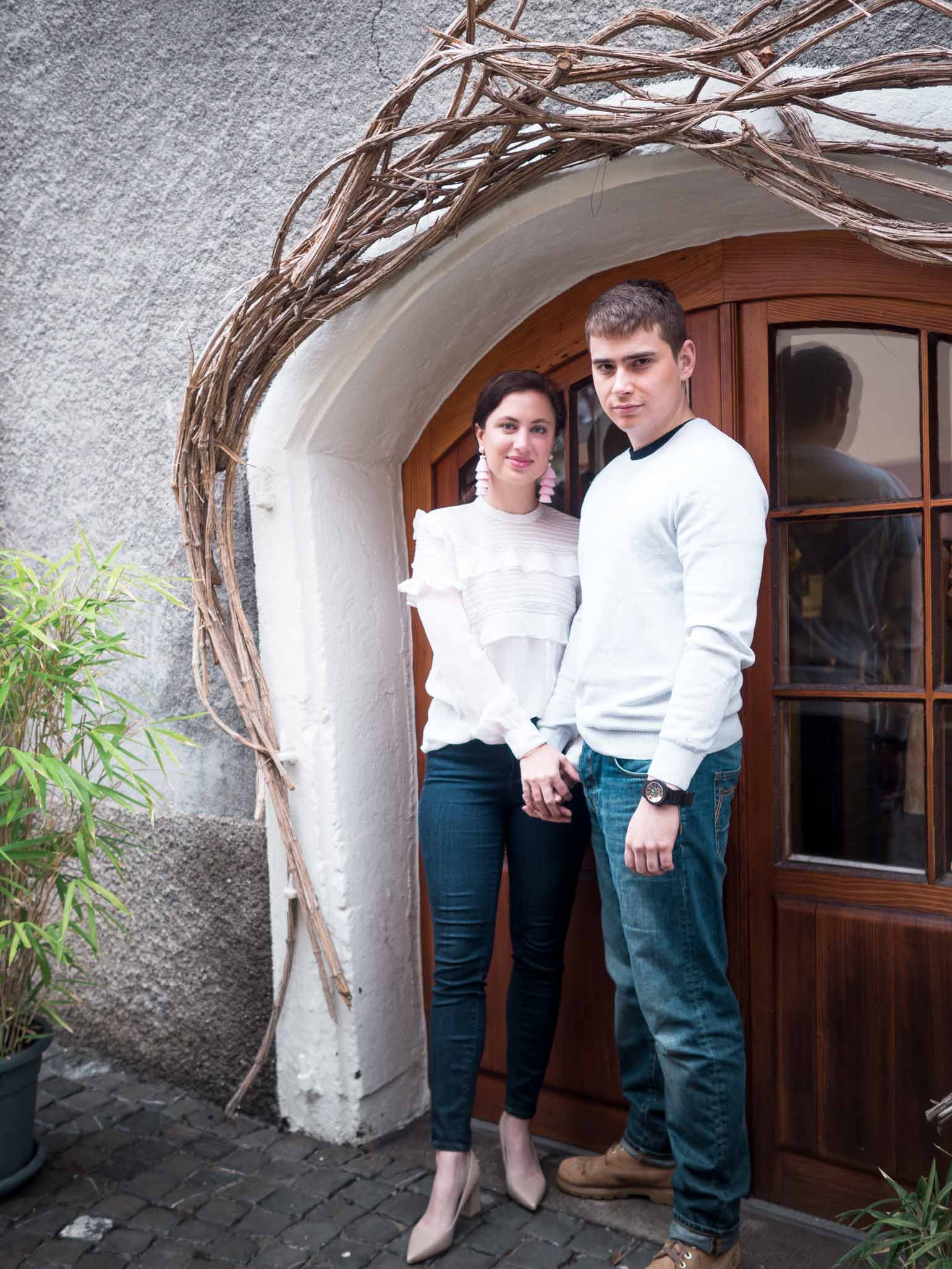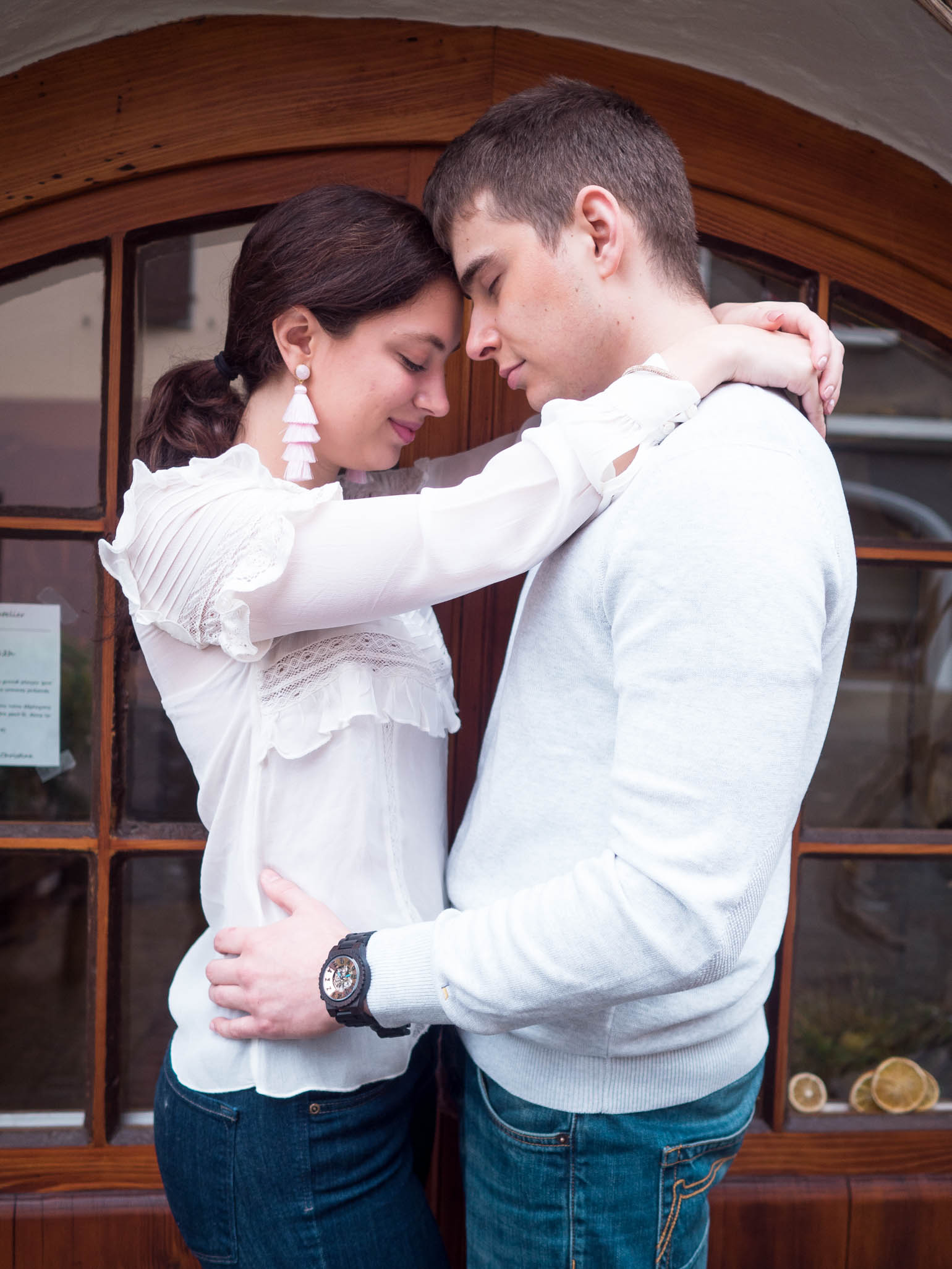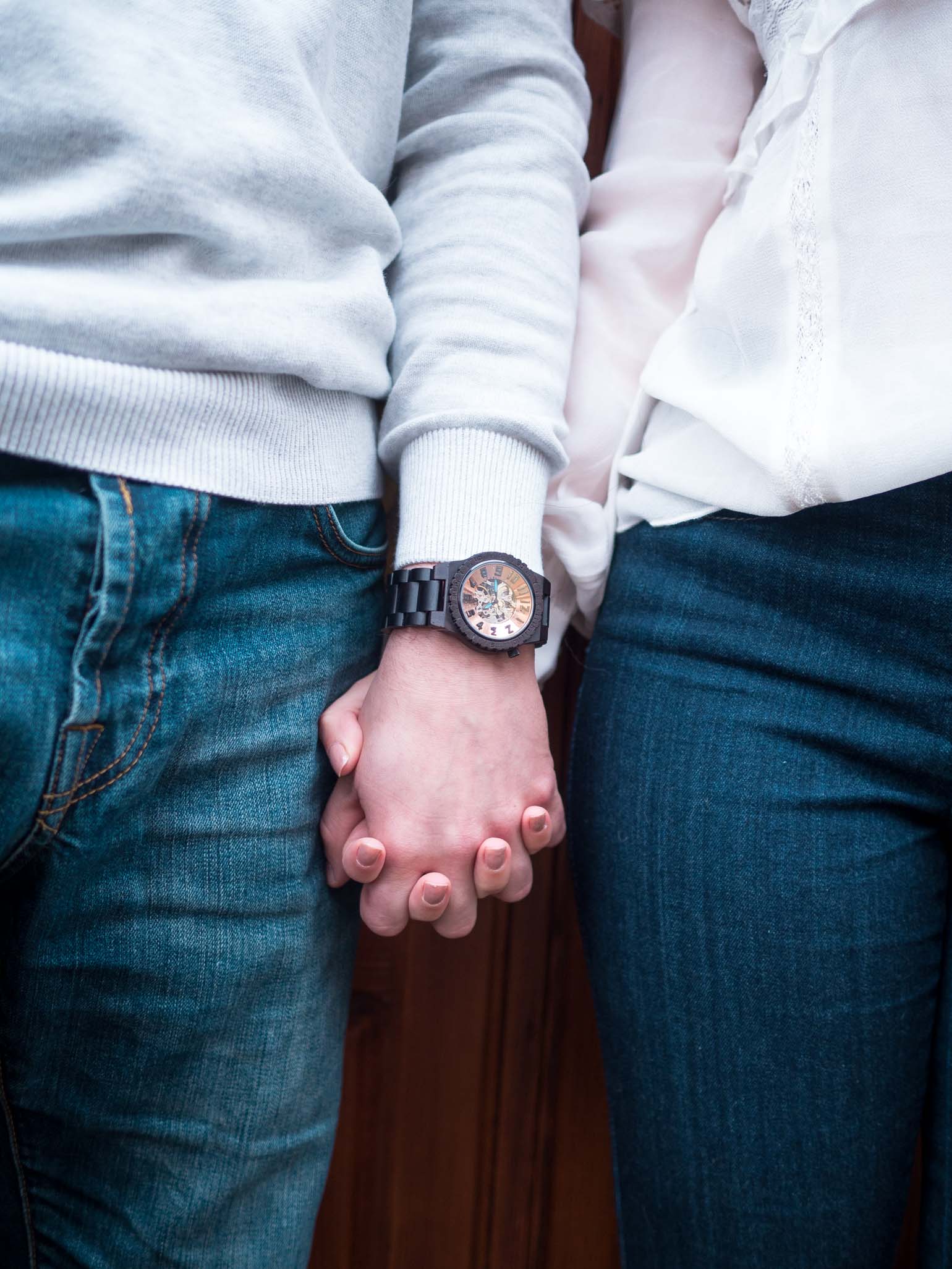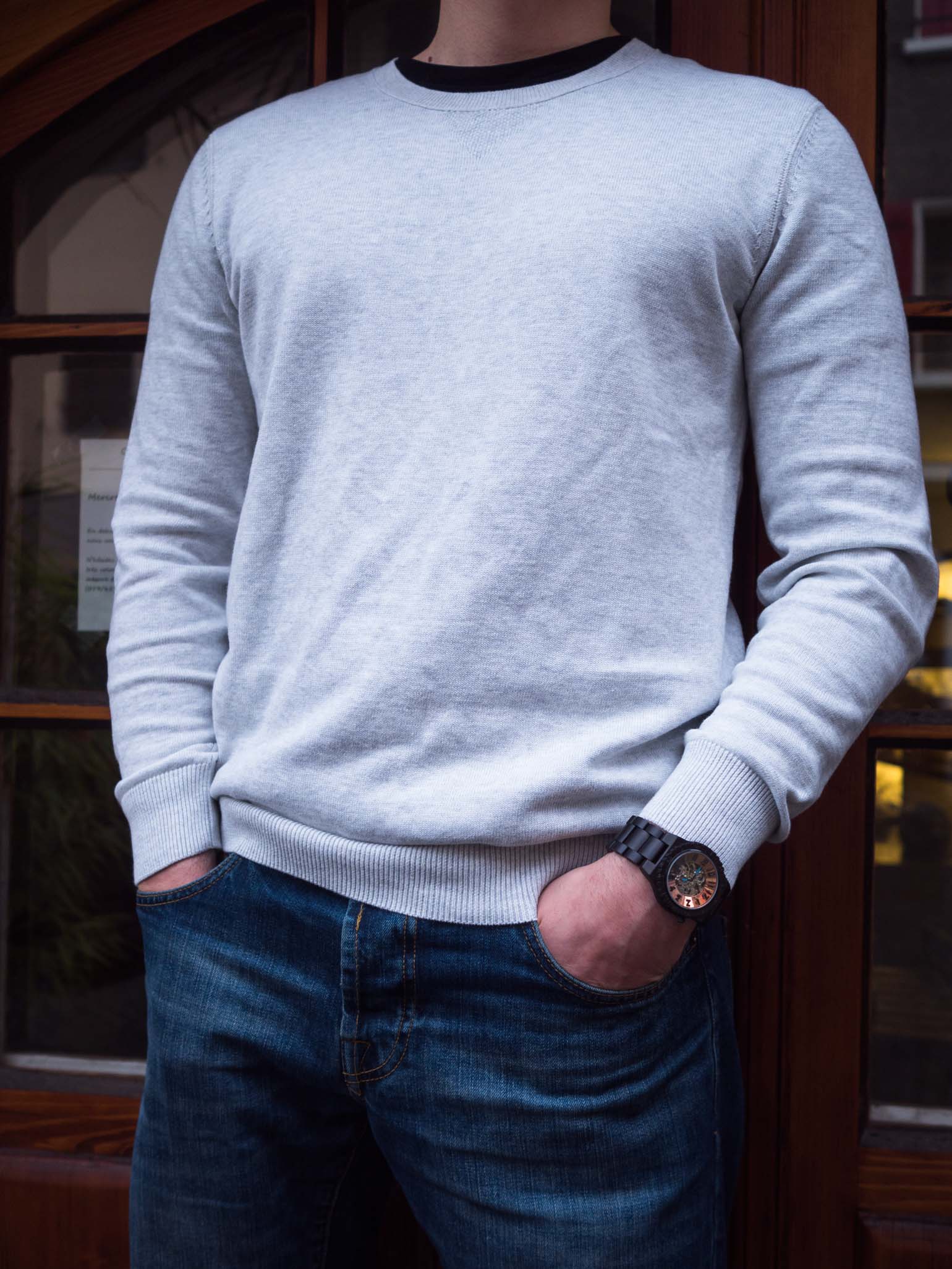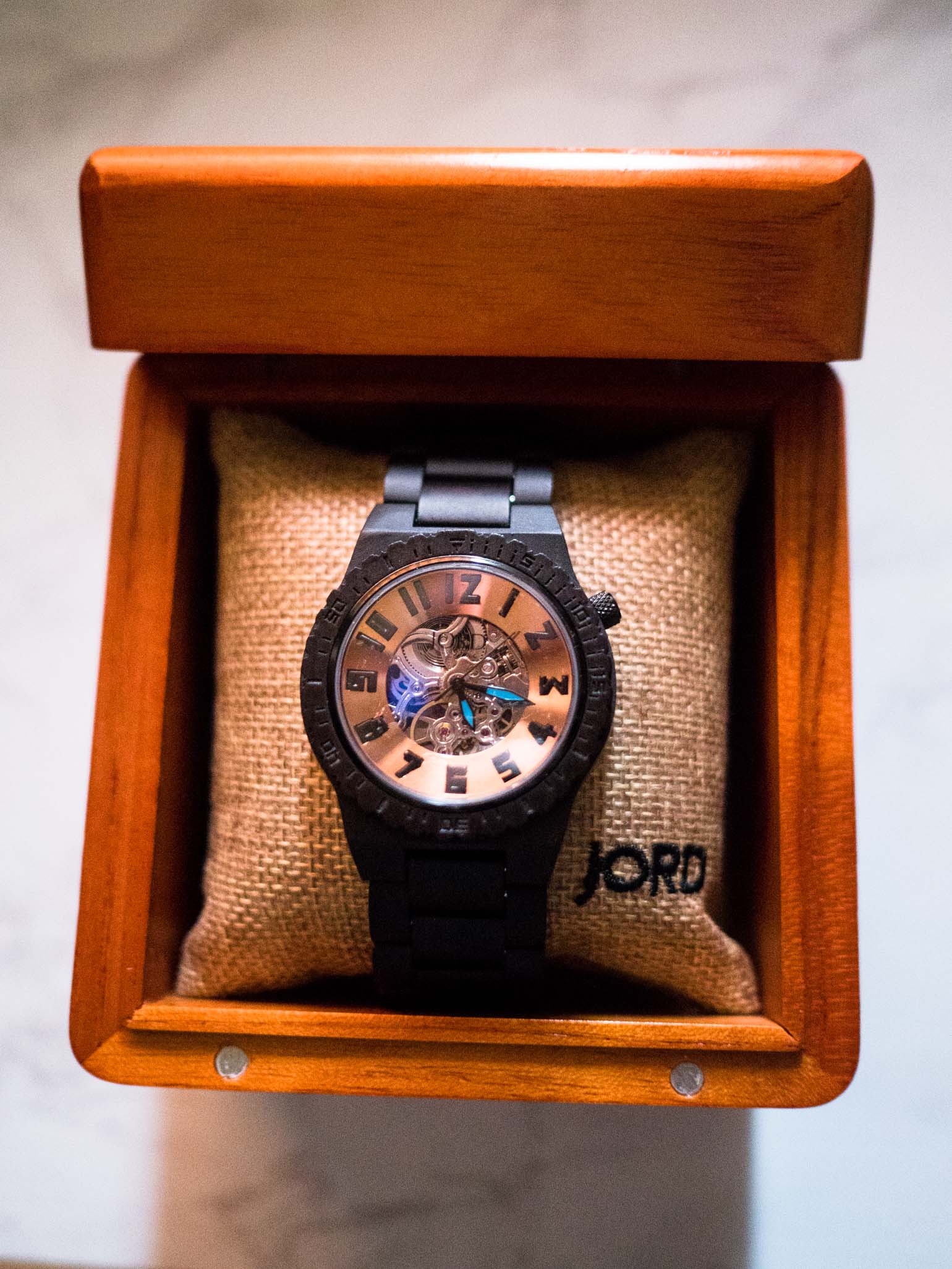 HIM: Sweater//Maddison (similar here)  Jeans//Warson (similar here)  Tee//H&M  Shoes//Timberland  Watch//JORD (also love this version here)  HER: Top//Hinge (similar style here and here)  Jeans//NYDJ  Shoes//Marc Fisher (on sale here in rose gold)  Earrings//BaubleBar  Bracelet//Swarovski
WHAT TO GET THE MAN IN YOUR LIFE THIS VALENTINE'S DAY…
I can easily think of gift ideas for women because I can base that on what I would love to receive or what other women I know would love to receive – see my previous gift guides here.
For a man it's a bit harder, especially since I prefer not to give the same type of gift twice. You have no idea how many video games I have given my boyfriend over the years, but now it was time for something more mature since we have been in the workforce for a few years.
I feel there are two main types of men when it comes to gift giving:
a) a man who buys himself everything so there is nothing left for you to buy or
b) a guy who is so simple that he doesn't really want anything, which is just as difficult.
My boyfriend would be the latter. He is simple and casual – jeans, t-shirt, and hoodie for most days. He's not the type of guy to change his watch according to occasion or outfit so I love that this ebony JORD wood watch goes with everything. The texture of the wood keeps it casual but the face is sleek and stylish. Also, being an Engineer, I knew he would love to see the inner workings of the watch, which I think makes this specific style truly unique and look much more expensive than it is.
For an even more memorable gift this Valentine's Day, JORD allows you to engrave your watch when purchasing through their site. Learn more about it here.
JORD sells men and women's watches so if you're thinking you love the style of their watches and would rather treat yourself then you are in luck. I am loving the simplicity of this watch to take you from day to night.
VALENTINE'S DAY GIVEAWAY FOR MY READERS
I have partnered with JORD to giveaway $100 credit towards a unique watch of your choosing whether it is for that someone special in your life or for yourself.
ENTER MY VALENTINE'S DAY GIVEAWAY HERE
All entrants will receive a code for 10% off their JORD order. The giveaway will close February 11th, 2018. Both the $100 and the 10% off codes will expire on February 25th, 2018. So, act fast!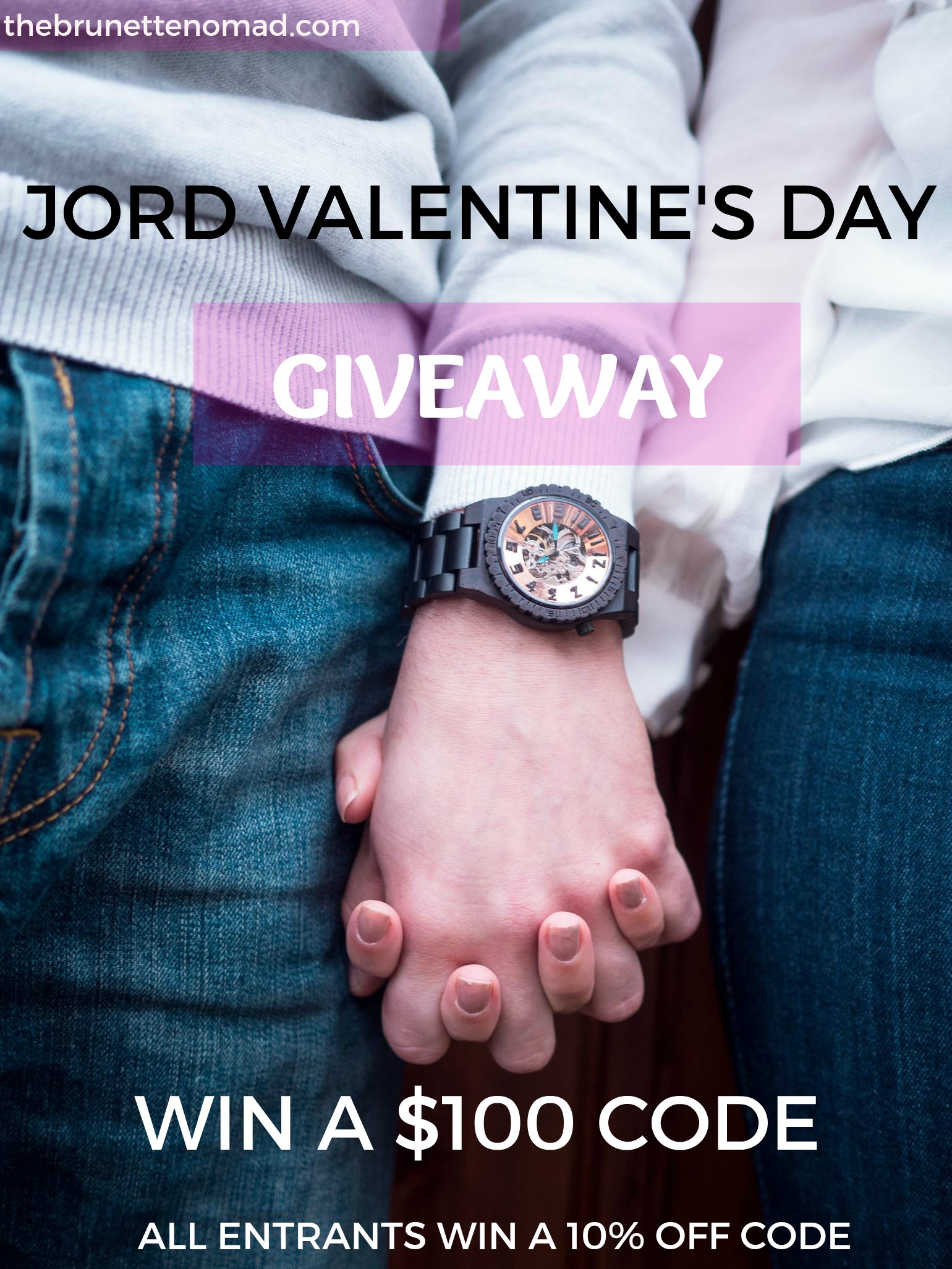 What is your favorite gift to give on Valentine's Day? I would love to know in the comment section below. 
SHOP THIS POST:
*Thank you to JORD who has collaborated with me on this post and giveaway. I personally picked out the watch, and all opinions are always my own. 
SaveSaveSaveSave
SaveSave
SaveSave
SaveSave
SaveSave
SaveSaveSaveSave
SaveSave