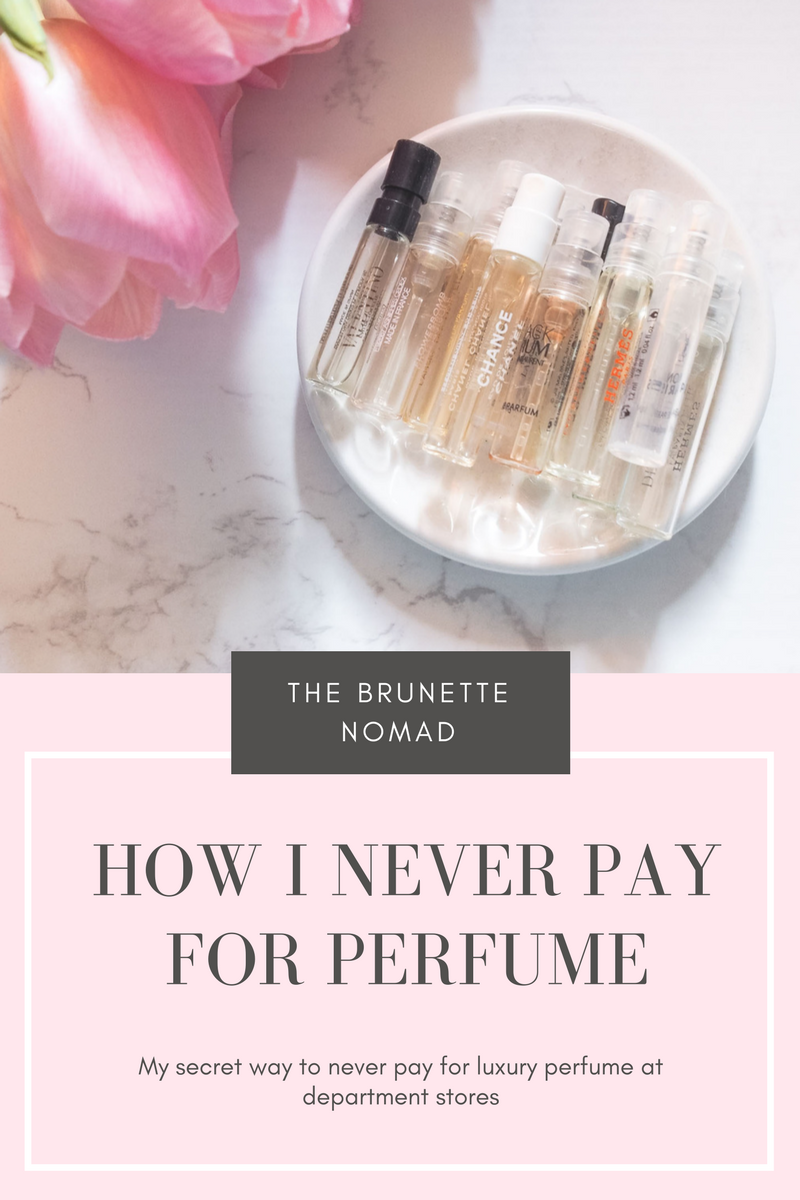 When you see the title of this blog post I bet you are thinking that this can't be true and it is probably some sort of clickbait. I promise you it is not! I haven't spent a dollar on luxury perfume in over 5 years after discovering this really amazing tip at Nordstrom – my #1 favorite department store.
I am all for spending money on luxury items that will last, however, if you can find the exact same item for less or even free then why not go that route, right? Keep reading to see how I never pay for my luxury perfume.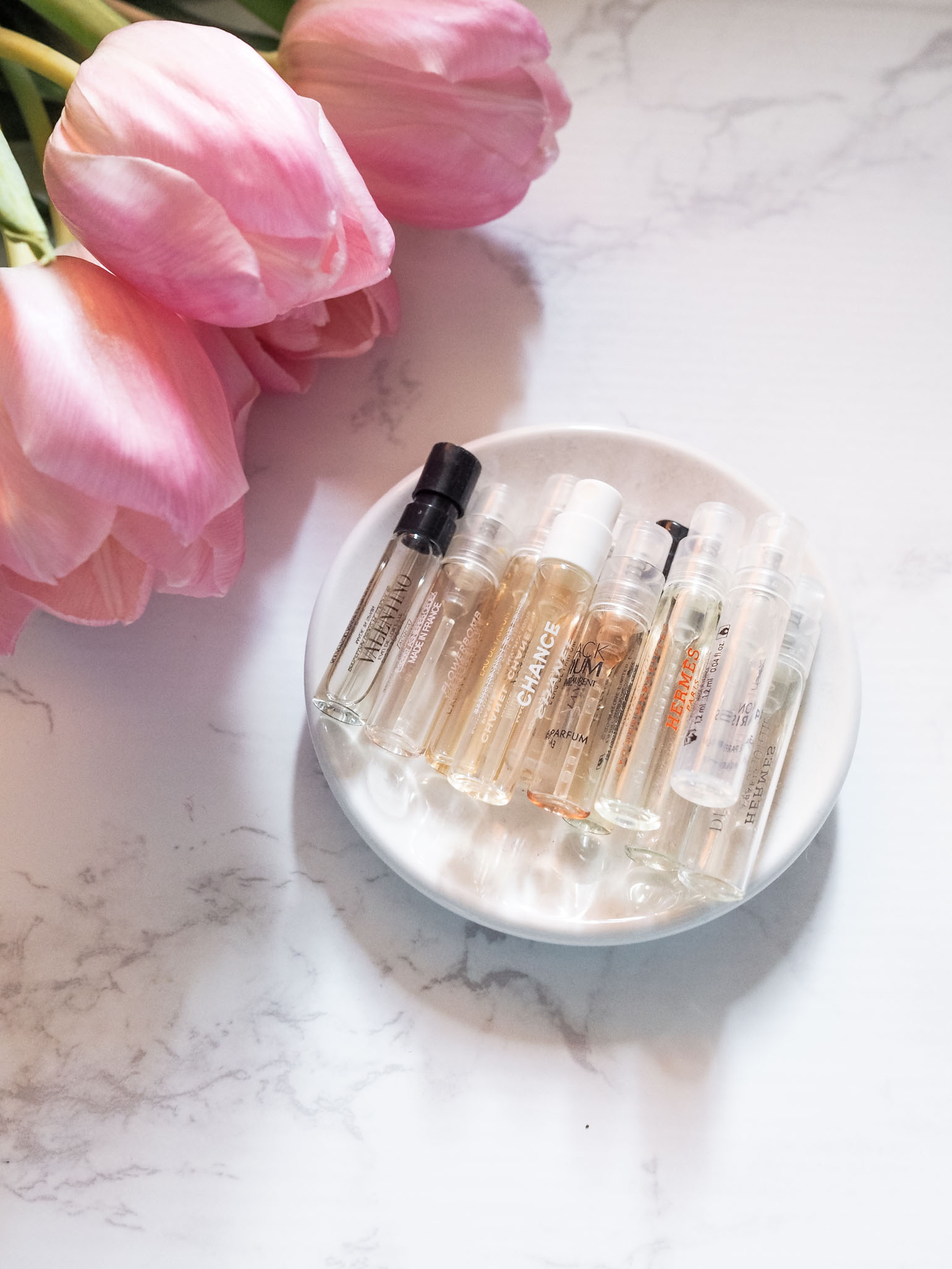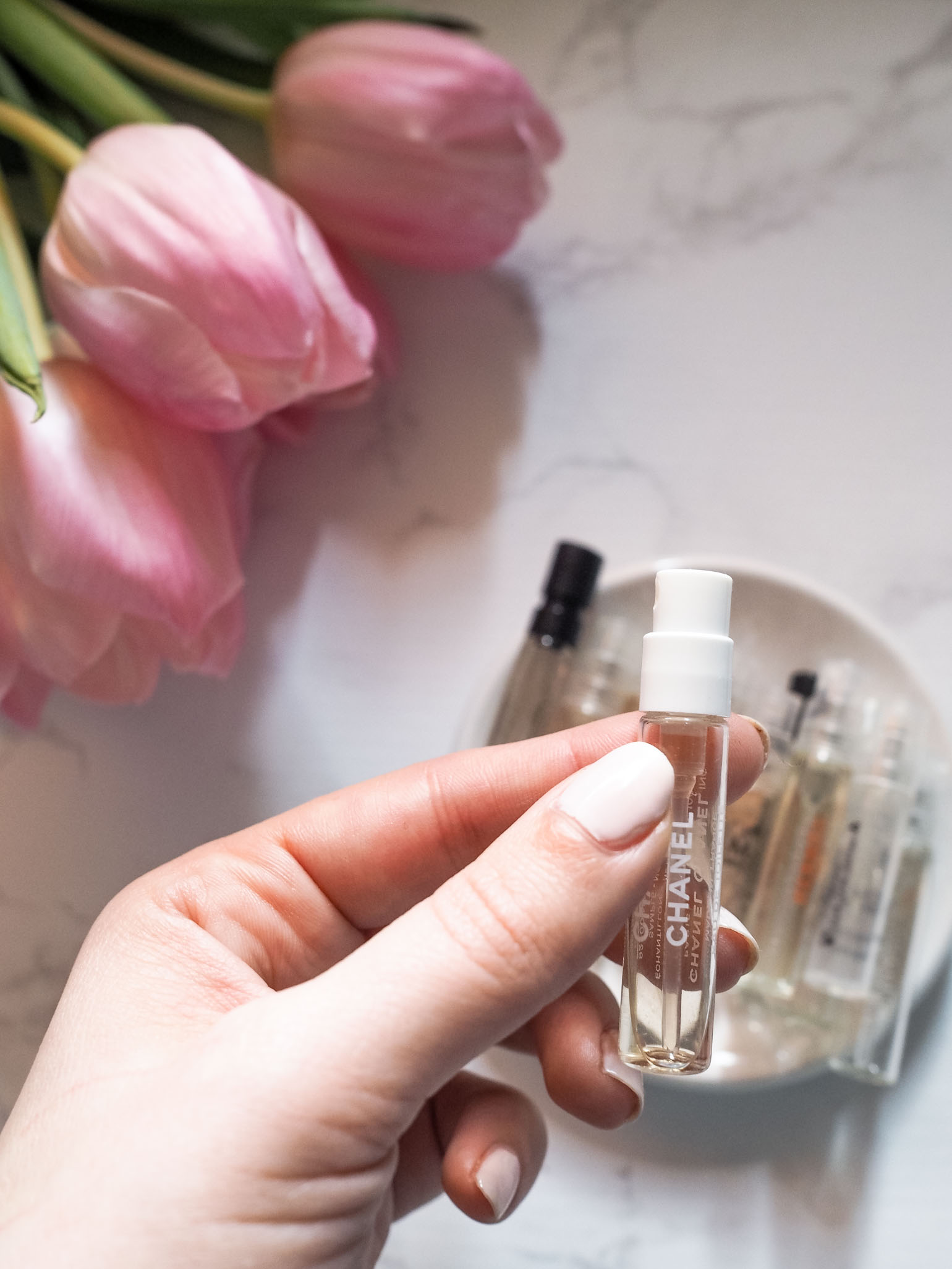 I have loved perfume since I was a little girl. There is something so feminine and ritualistic about putting on perfume to begin your day. I grew up watching classic black and white movies with my mother and loving the likes of Lauren Bacall to Bette Davis.
The film stars of Hollywood's Golden Age all had beautifully decorated vanity tables with products upon products and glass perfume bottles. Of course, I wanted the same because I was the superstar of my own life.
Perfume was something I always received as gifts from my parents. I would never buy it myself as I couldn't quite get over the price for something so small. I love to smell good and I love beautiful things, but no one is ever going to see the perfume so why spend $60+ on this one item, right?
My secret to never paying for luxury perfume 
When I started to shop at Nordstrom online in college (there wasn't a location near me), I discovered that when purchasing beauty products at Nordstrom you can choose 3 beauty samples along with your order. It started as a way to test out luxury perfumes before deciding if I wanted to buy them or ask for it as gifts.
Quickly I started to accumulate numerous samples from Chanel to Valentino and more. While these bottles may be considered samples, they actually last quite a long time and are the perfect size to throw in your handbag for touch-ups throughout the day.
As I'm sure you know by now I am partial to mini handbags so these luxury perfume samples are exactly what I need to throw in my makeup bag. By purchasing beauty products online at Nordstrom (note this only works for online purchases), I have been able to not spend a dollar on expensive perfume for at least 5 years! It leaves me to spend money on other items, but still get the chance to enjoy the beautiful world of perfume.
So you can qualify for your own luxury perfume samples, I wanted to share some of my favorite beauty products available at Nordstrom below. If you give this fun tip a try let me know in the comments below! 
FAVORITE BEAUTY PRODUCTS AT NORDSTROM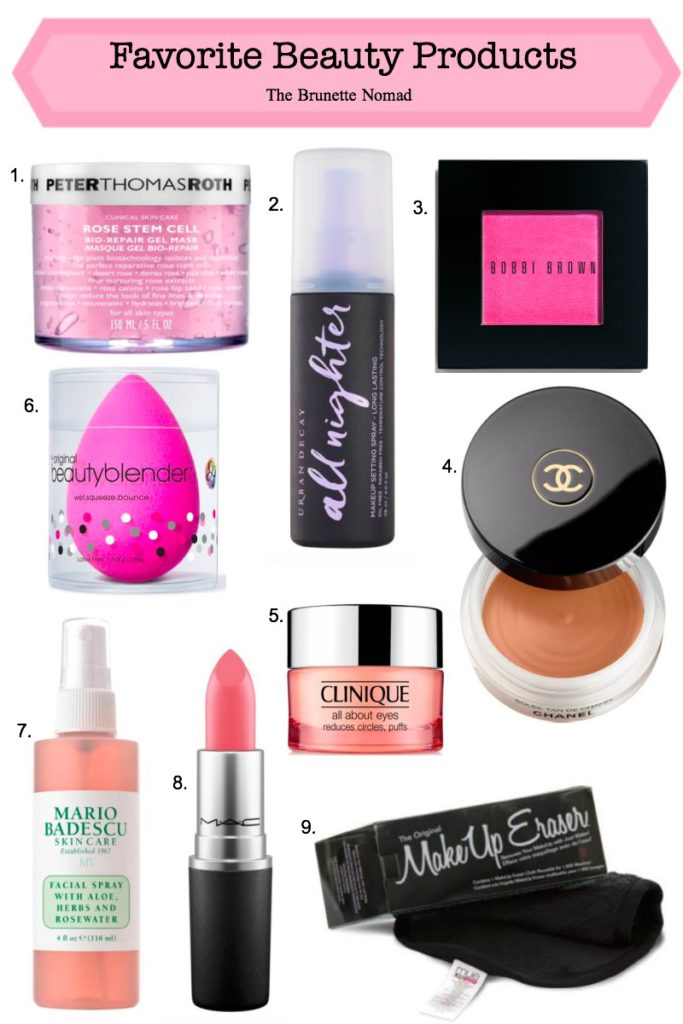 SHOP MY NORDSTROM BEAUTY PICKS: