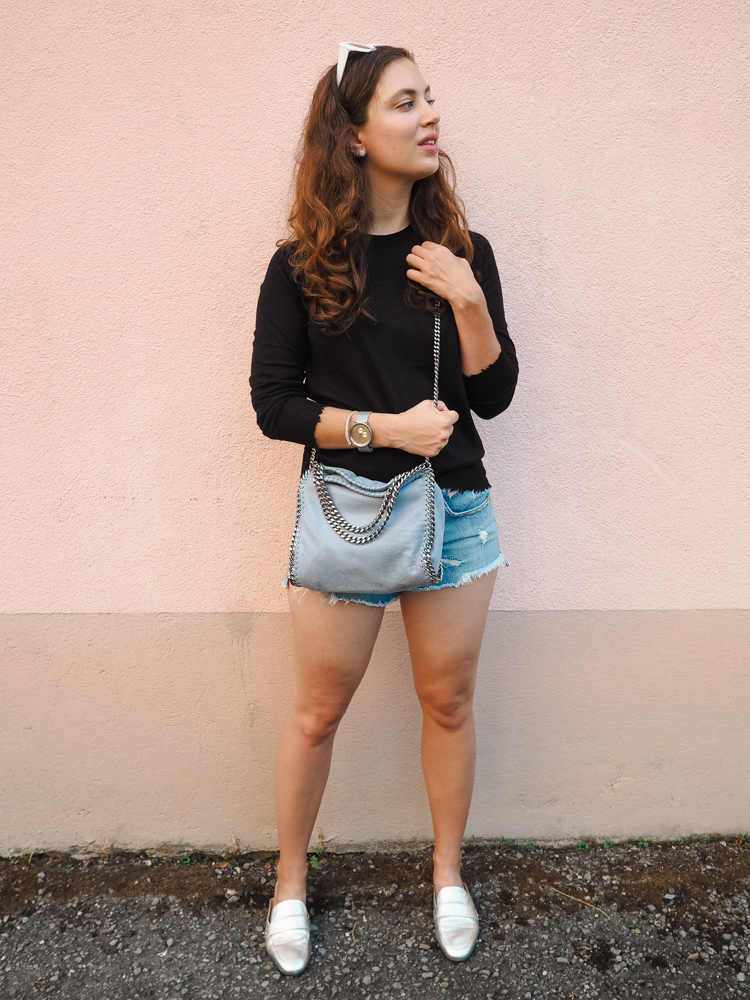 As August comes to an end that means summer will soon fade; depending on where you live. Fashion magazines have begun talking about the upcoming season's trends and stores are starting to stock up on those cold weather pieces.
While the weather isn't quite ready for a full on coat and sweater, soon you will have to start transitioning your wardrobe into key pieces of Fall. That in-between weather for any season can be difficult to style. Will I be too hot? Will I be too cold?
In this post, I show you one of my new favorite ways to still use your denim shorts and slowly transition your look into Fall. I plan on doing a few more of these posts with key summer pieces so stayed tuned!