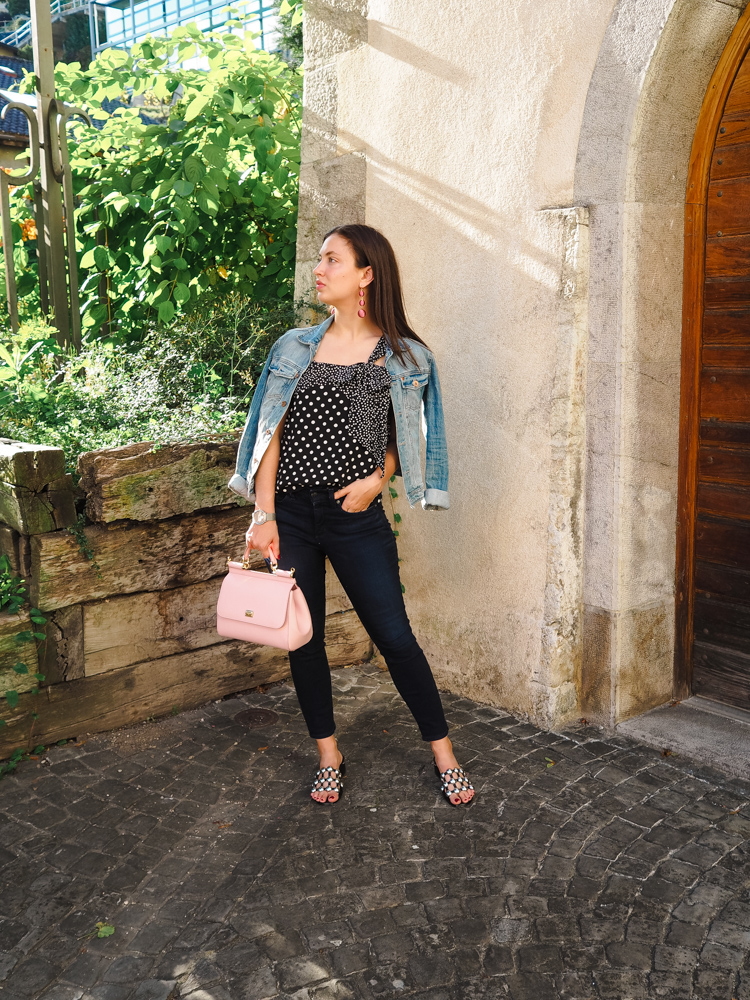 I'm just under 5ft 4 inches and have a short inseam – no #legsfordays over here!
Finding jeans that not only fit my body shape, are on trend, and that I actually like has always been a challenge for me. For years, I have dreaded going denim shopping  because I knew I would try on over 30 pairs and either come out with one pair of jeans or walk out empty-handed. I found myself sticking to the same two pairs of jeans that worked for me, and not exploring any further since there clearly couldn't be anything out there for me…or so I thought.
This summer I said enough was enough and I wanted to find denim that worked for my petite frame. I came away from the experience with a a new favorite brand that I'm so excited to share with you.