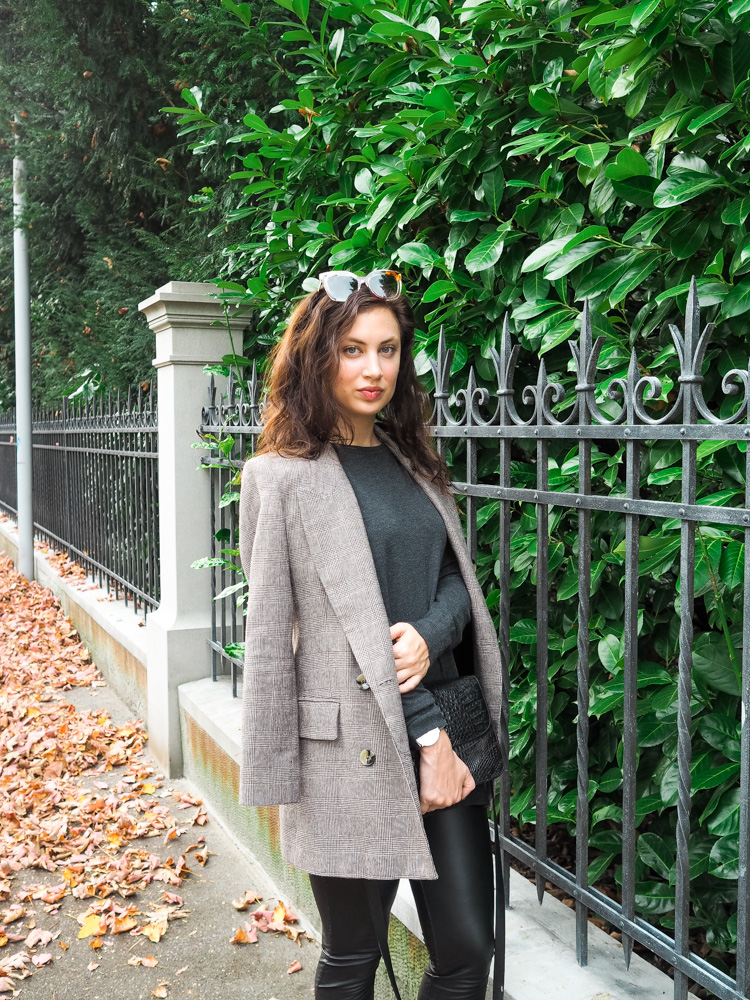 I've always loved the look of leather leggings – so chic and sleek. It offers that cool girl chic vibe that I am constantly talking about on my blog, and an element that I always try to implement in my outfits in real life.
I was worried that leather leggings would accentuate my thighs and large booty, which are areas that I generally don't want to emphasize. When I discovered these leggings about two years ago in Nordstrom, I realized I too could rock this sleek leather look.
Today I am going to share with you my favorite affordable leather leggings, and one of the many ways I like to style them.