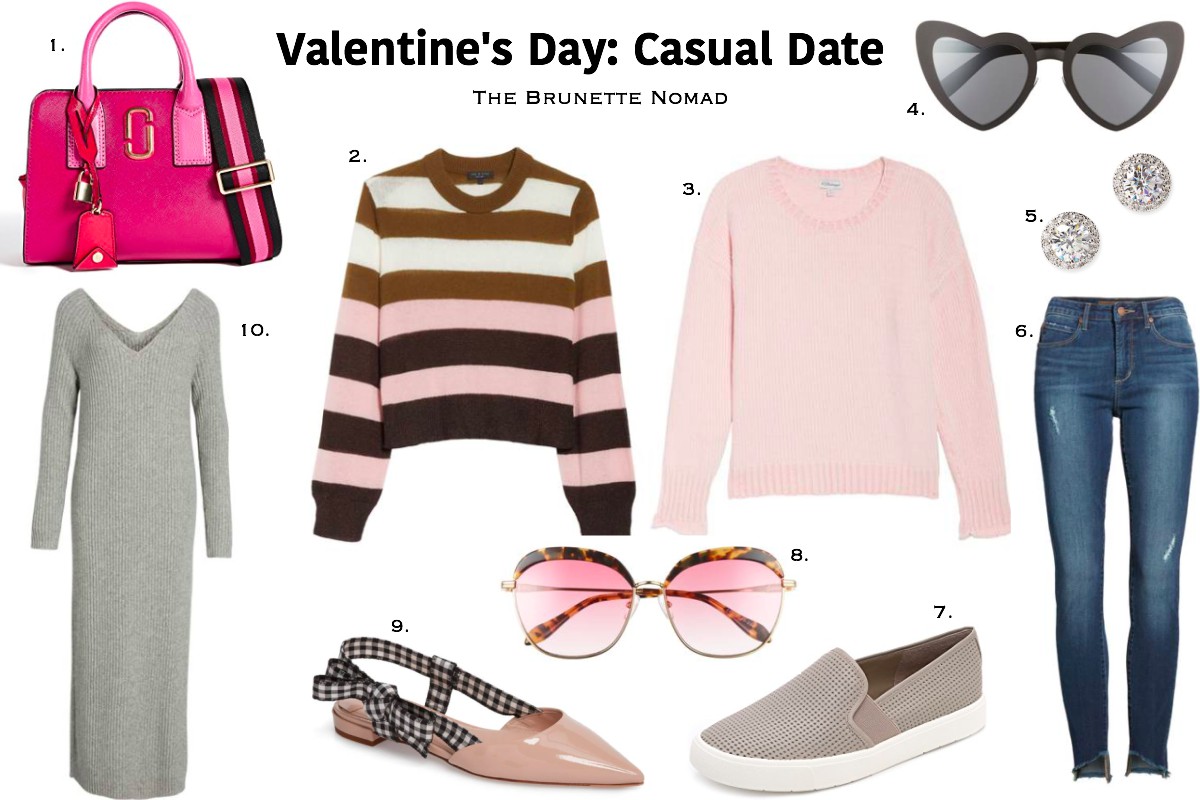 SHOP MY CASUAL DATE PICKS: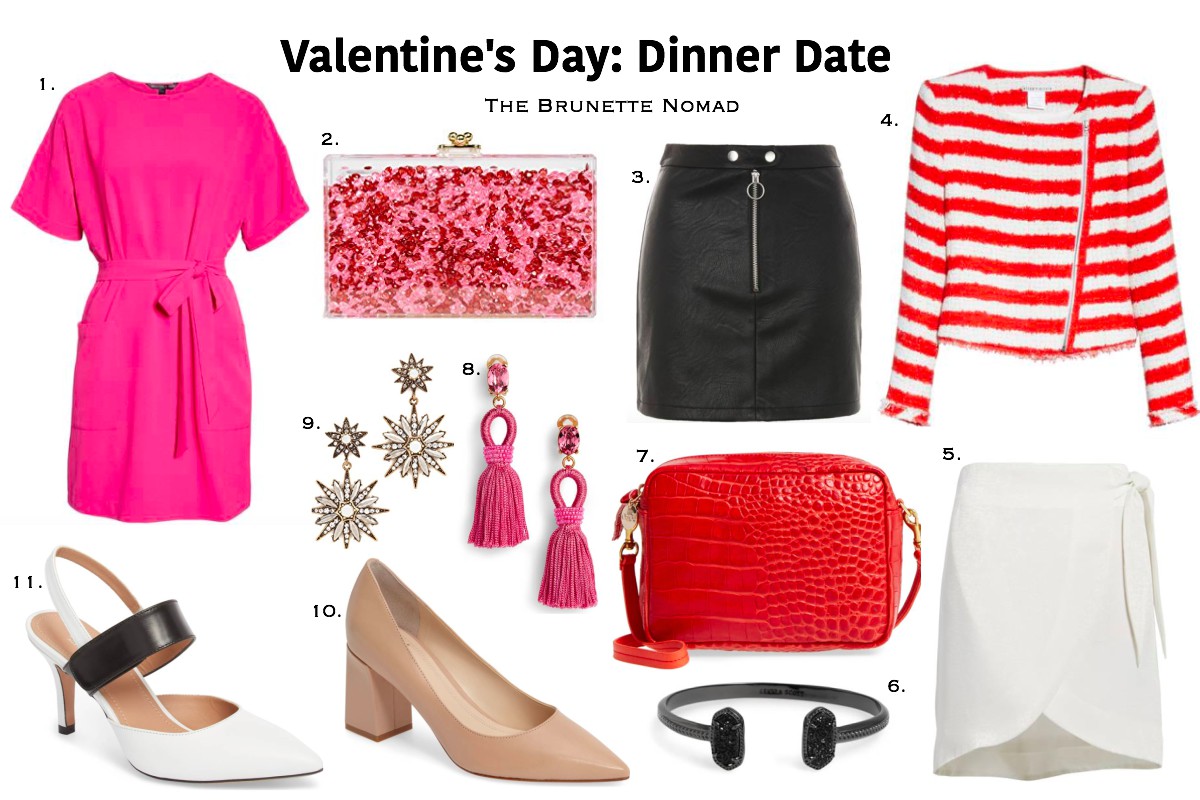 SHOP MY DINNER DATE PICKS: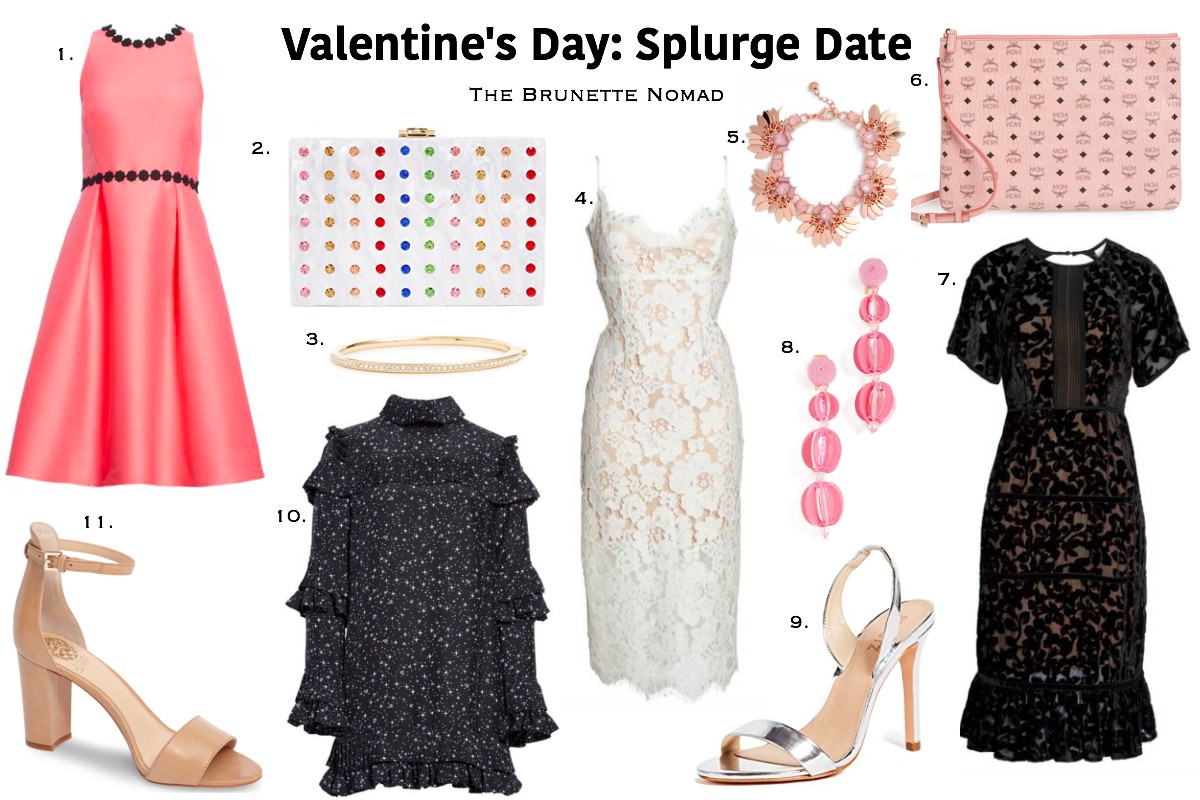 SHOP MY SPLURGE DATE PICKS:
It is the season of love as Valentine's Day is quickly approaching. I previously posted about what to buy your boyfriend or husband for Valentine's Day, which included a fun giveaway with JORD watches. The giveaway closes February 11th so there is still time to enter, if you haven't already.
In this post, it's time to provide you with some outfit inspiration for your Valentine's Day dates, no matter the occasion: casual date, dinner date, or splurge date. I have got you covered from head to toe!
Some people are anti-Valentine's Day, which I never understood. I have always been a fan of Valentine's Day whether I was in a relationship or not. To me, it's not about buying expensive gifts or being showered with flowers – like in those romantic comedies we are all too familiar with.
We lead such busy lives so I consider Valentine's Day the time to remind all of those people in our lives that we care about them. This could be a significant other, your parents, children, or even your group of fun loving girlfriends. This holiday doesn't have to be cliché anymore.
I may also happen to love the color combo of red and pink, which I believe are very flattering hues to pair together. Check out my post from last year here, where I paired these two unexpected colors together for a flattering summer look. It is still one of my favorite outfits to date.
For all of my fellow trend obbsssed, a red and pink pairing will be a big trend this coming season so time to keep a look out as you start your Spring shopping.
What are your plans this Valentine's Day? Are you heading out on a romantic date or spending the evening with your friends? I would love to know in the comments below!
SHOP THIS VALENTINE'S DAY DATE INSPO:
CASUAL DATE

DINNER DATE
SPLURGE DATE
SaveSave
SaveSave
SaveSaveSaveSaveSaveSaveSaveSaveSaveSave
SaveSave
SaveSave
SaveSave
SaveSaveSaveSaveSaveSaveSaveSave
SaveSaveSaveSaveSaveSaveSaveSave
SaveSaveSaveSaveSaveSaveSaveSaveSaveSaveSaveSave
SaveSave