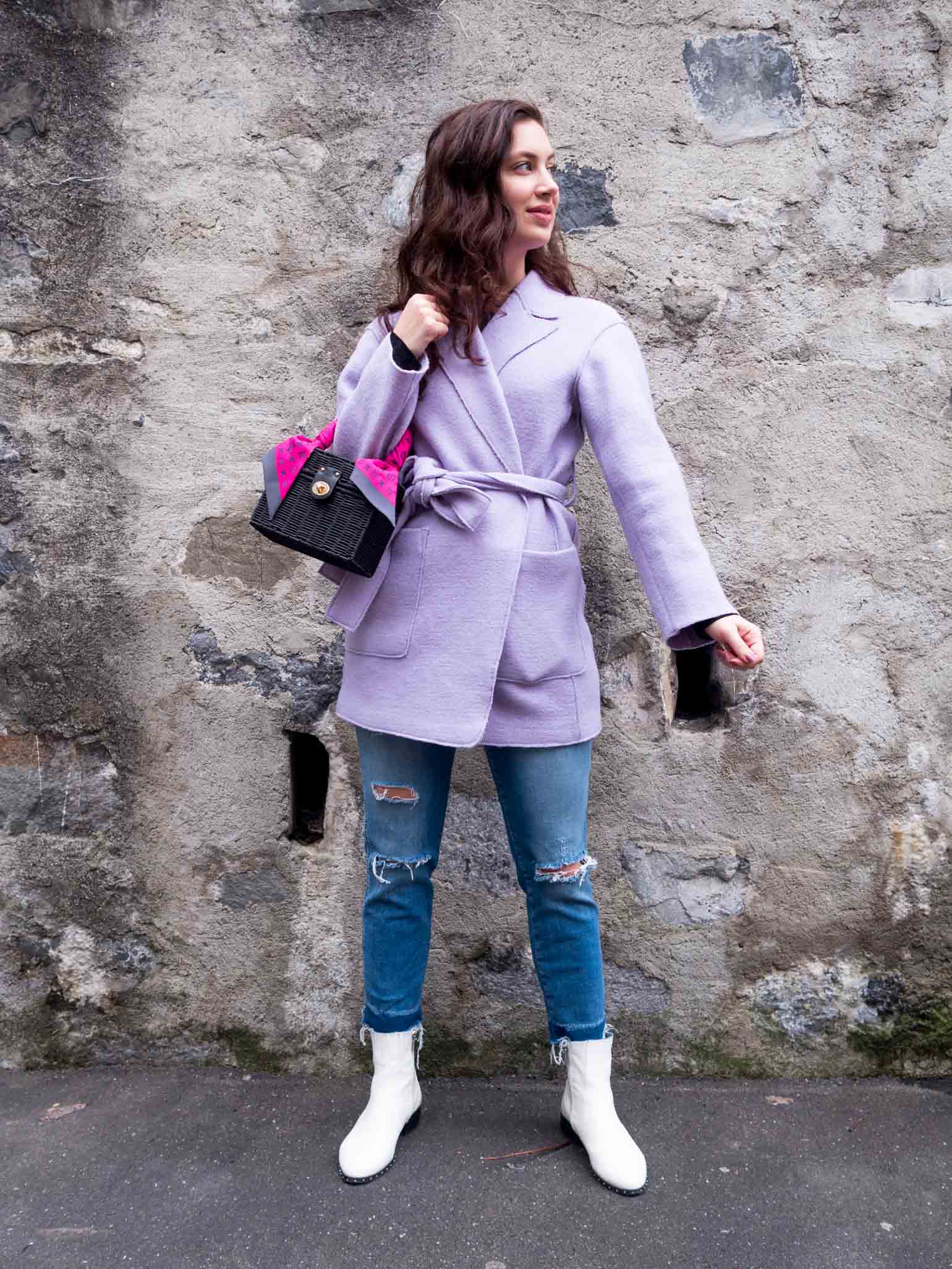 Get ready to see this trend on overload – the woven bag is here. This will be the "it" bag for the upcoming season, and has already started to ferociously pop up across department stores and the high street. That's when you know that a trend will be BIG.
Previously, I introduced the woven bag as the new trend bag, and was surprised at how much my readers enjoyed that post. It seems so many of you are also itching for that Springtime weather and to incorporate this cool texture into your looks. I decided there was no need to wait. In this post, I am sharing how you can style a woven bag in your current winter wardrobe for that touch of Spring.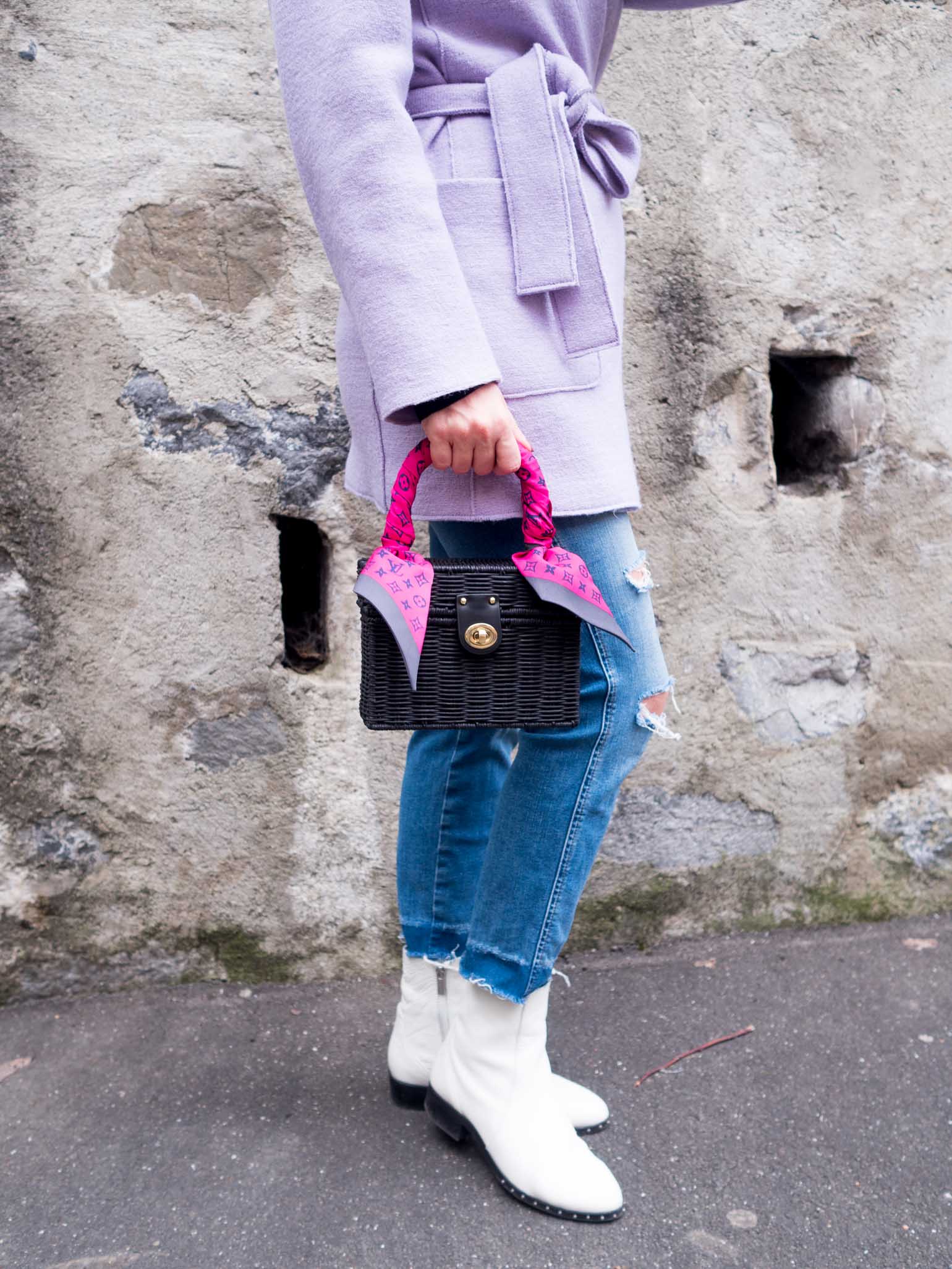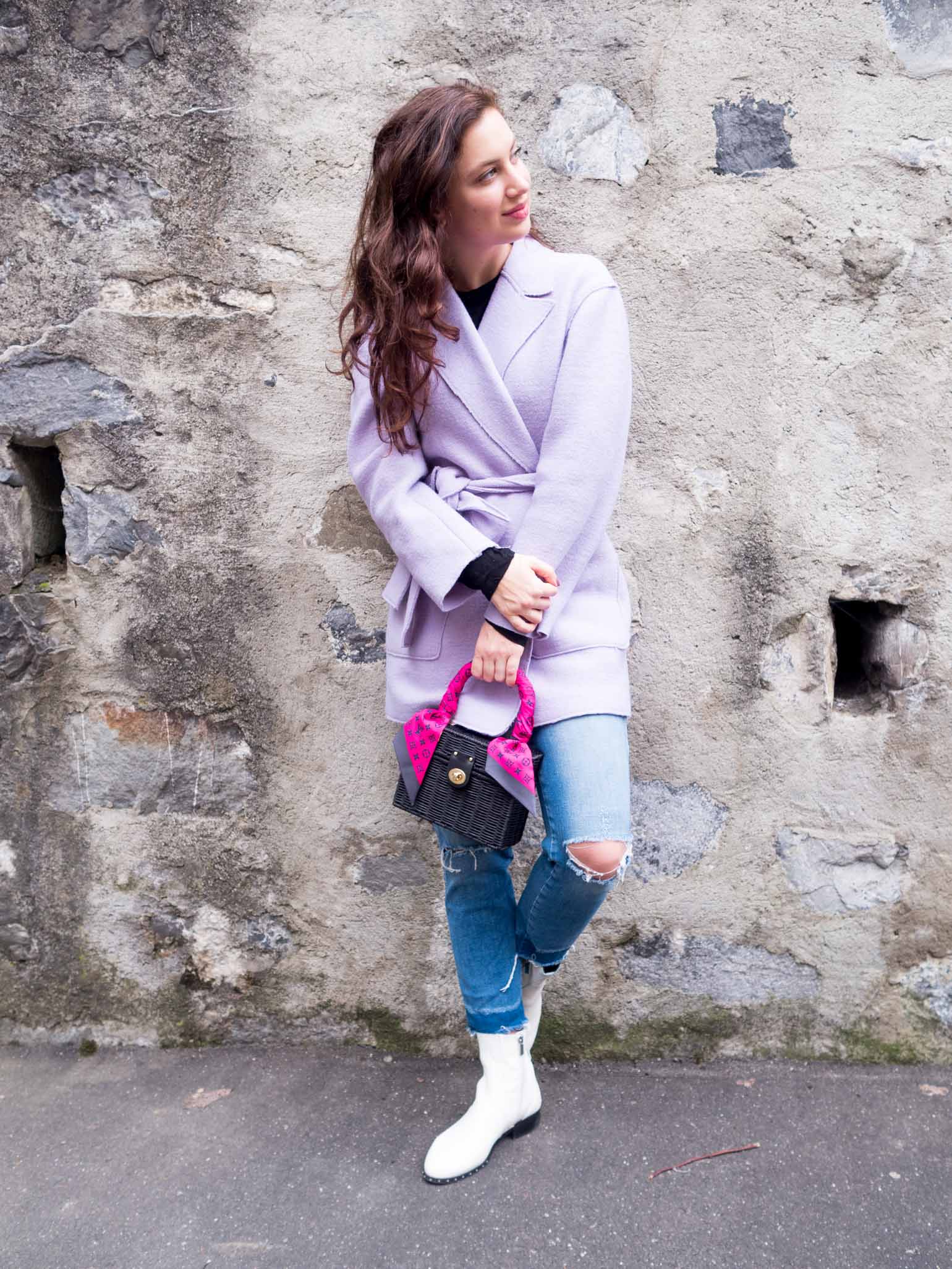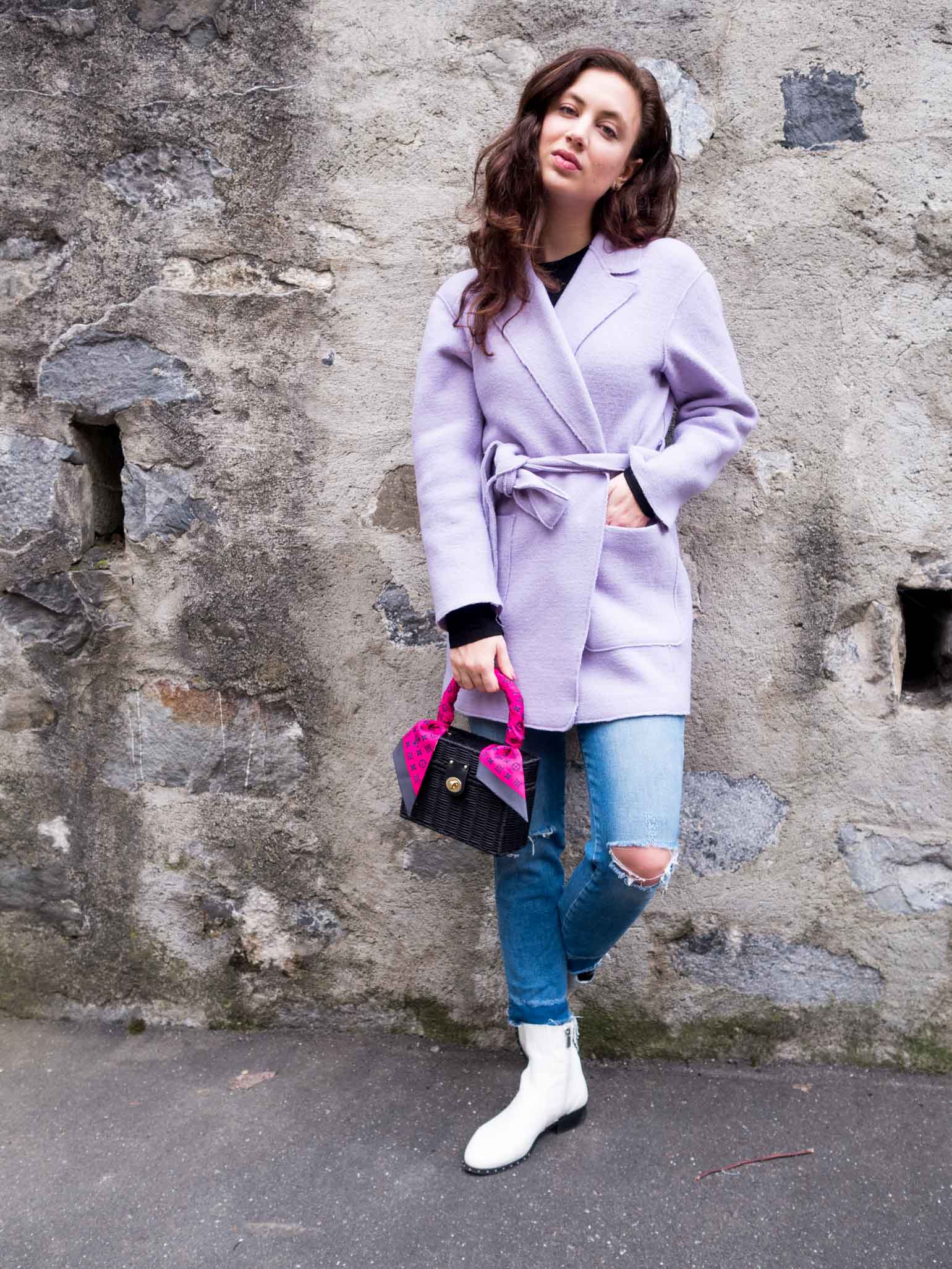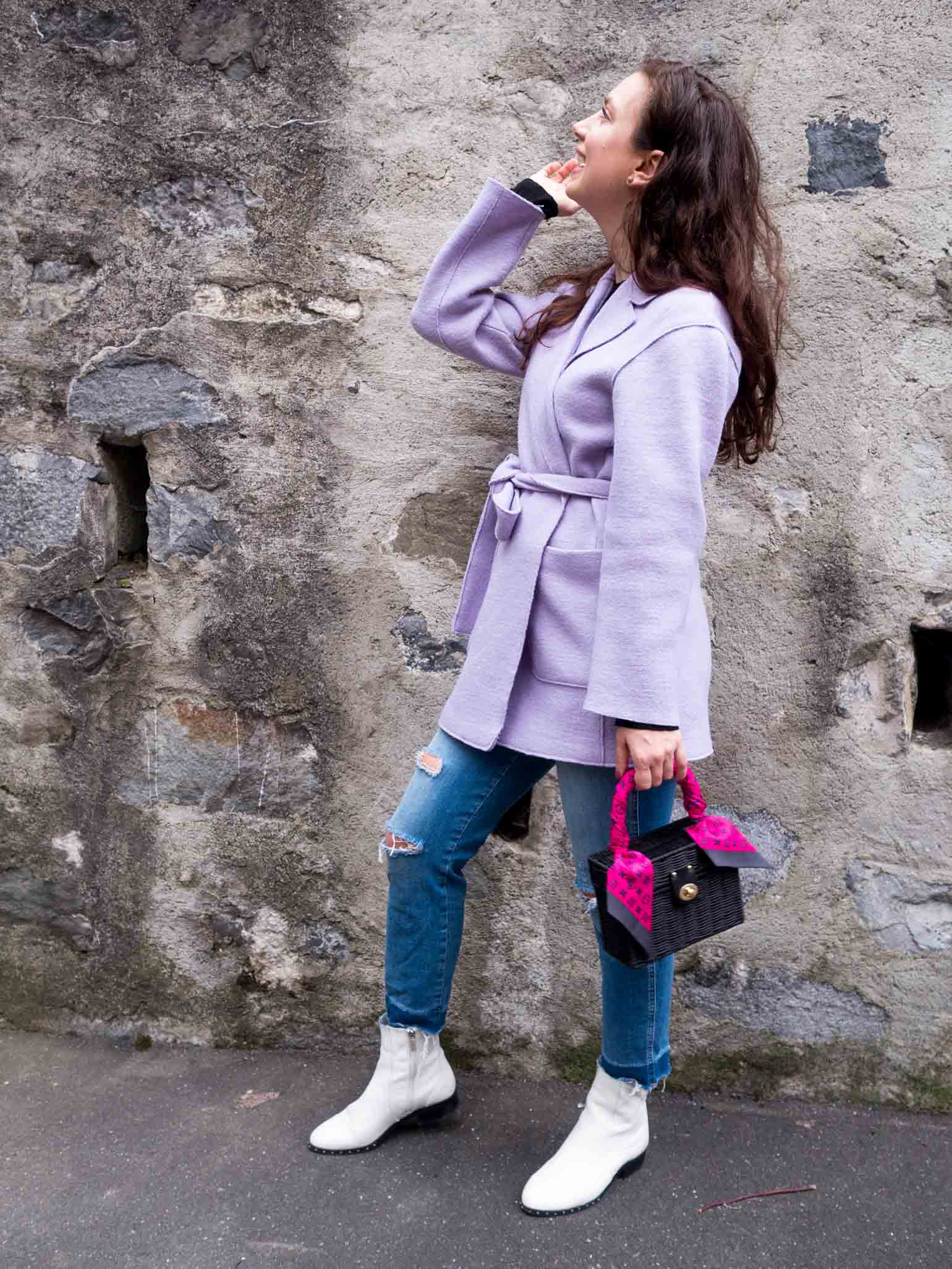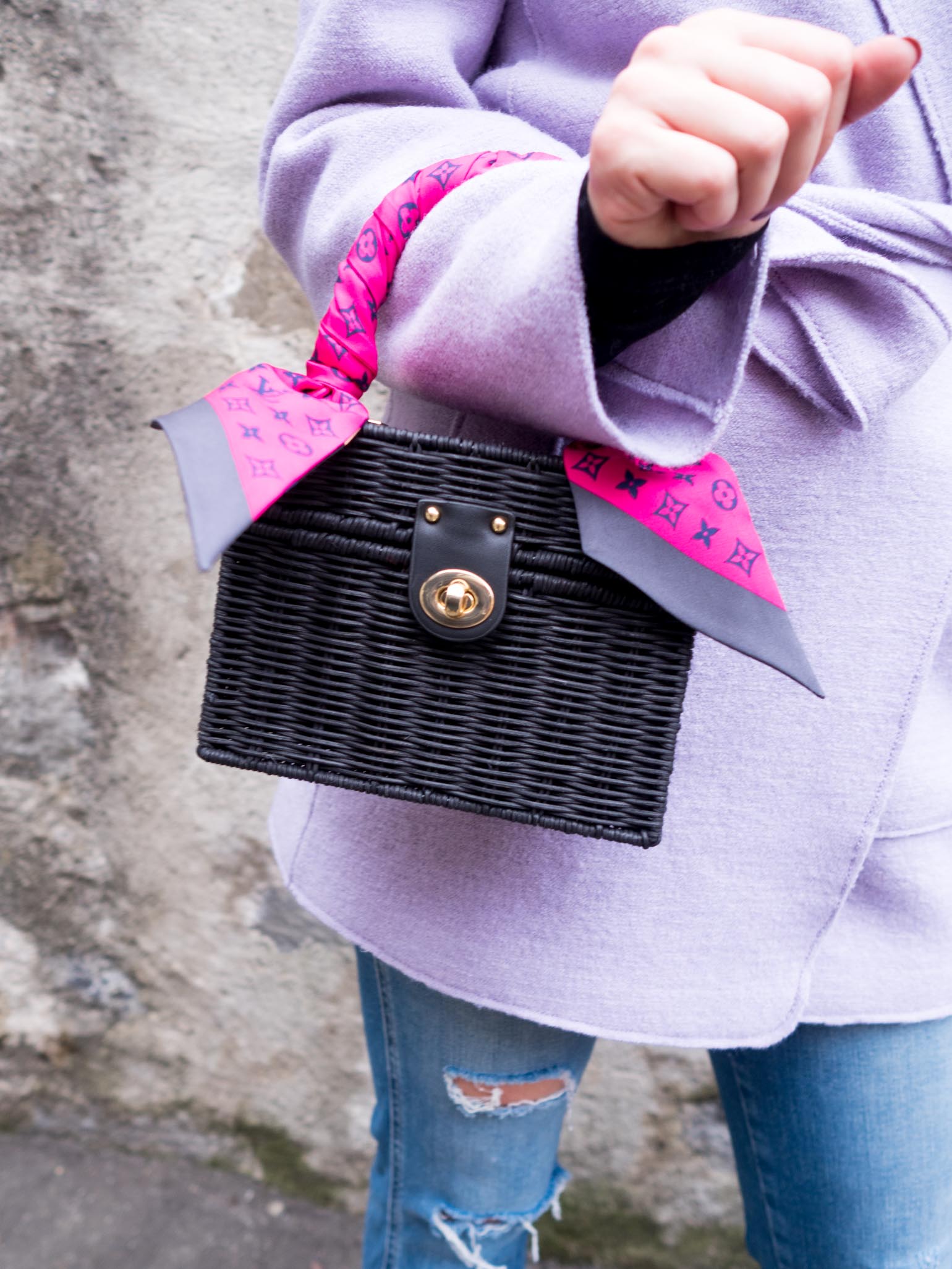 Coat//J.Crew (sold out, similar here)  Longsleeve Tee//T By Alexander Wang  Jeans//New Look Fashion (not available, similar here and here)  Handbag//Zara (also love this one)  Shoes//Topshop  Twilly//Louis Vuitton
Every season, I find that I am particularly obsessed with one specific trend. I can already tell you that the woven bag will be my warm weather obsession. I mentioned in this trend talk post, that these textured bags started to become popular last Summer. However, I could never quite understand how to incorporate a woven bag into my wardrobe without feeling like it was strictly a vacation bag.
A few weeks ago, it was as if a lightbulb went off. I could immediately think of numerous ways to rock a woven bag, which is usually a sign that I am going to get a lot of use out of that item. I tend to look for that aha moment when I am shopping as a signal of a great purchase.
One of my favorite ways to pair this type of bag is with a simple cotton blouse, ripped jeans, and my all time favorite sandals (yes, they are worth the splurge). I think the more simple the outfit, the better it looks as this textured bag becomes the focal point.
If you're unsure about the woven bag trend and want to give it a try, I would recommend opting for black.
It adds some elegance to this casual bag, and would be easier to transition from day to night. You can still have the element of texture (which is what makes this trend), but it isn't as obvious.
Since I couldn't wait until Spring, I decided to challenge myself and see if I could find a way to wear a woven bag in the winter. I found such a fun way to wear this trend while the days are cold and grey. For this look, I paired my lilac wrap coat (a big color this Spring) with some ripped denim, a basic black long-sleeve tee, and my favorite white booties.
It's all about simple pieces that hint at Spring to make this look work. 
I am really loving the woven bags by Sophie Anderson, which don't seem to be talked about enough. The colors are fun, the shape is very on trend, and it looks like the perfect mini size. I cannot decide between these two colors: lime green trim or bright red?
If you want to help me choose which bag, leave your thoughts in the comments below. I would love to know!
Are you loving these woven bags too?
SHOP THIS POST:
SaveSaveSaveSave
SaveSave
SaveSaveSaveSave
SaveSave
SaveSave
SaveSave
SaveSave
SaveSaveSaveSave
SaveSave