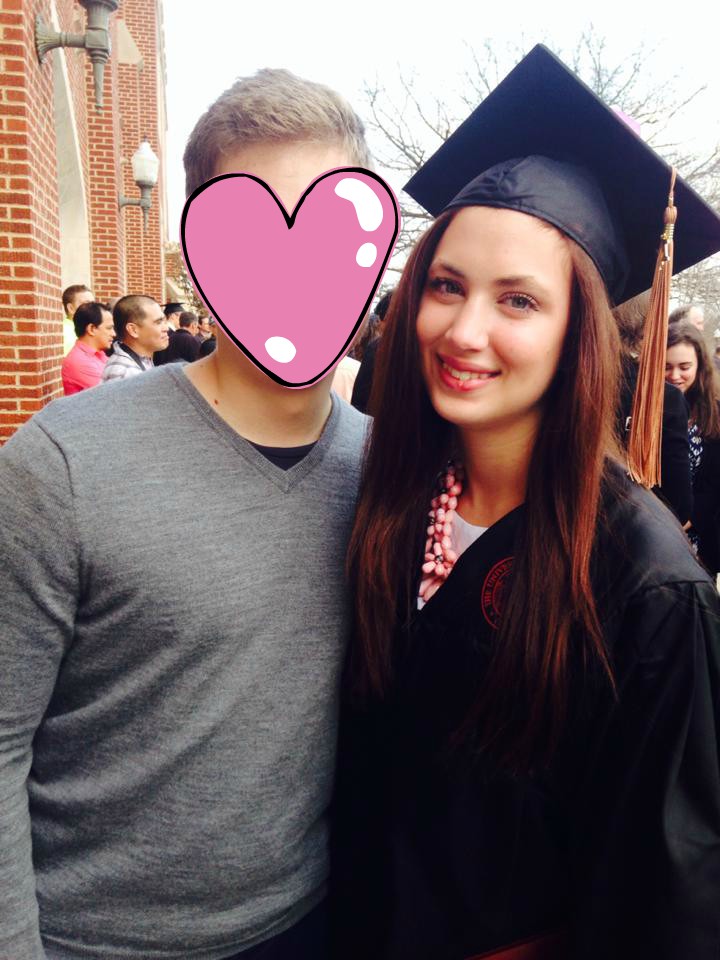 Heading off to college and really leaving home for the first time can be a mix of so many emotions: exciting, nerve-racking, and surreal that the time is finally here. Even though you know that high school ends after four years, it becomes your world and can be hard to look beyond that. When you are finally faced with the reality that you will be starting the next chapter on your own for the first time, even the most self-assured person can feel anxious or nervous.
I wanted to share just a few of my tips for getting through college for incoming Freshman. I could go on forever though as it's hard to fit everything I learned in those years into 10 tips.
For those who may not know, I am a proud graduate of The University of Oklahoma (Boomer Sooner)! My parents always told me that college would be the best time of my life, and you never truly appreciate it until you leave.
Being three years post grad, I feel like I've had a few years of experience in the real world to offer perspective on my time in college, but also am close enough to the experience that I still remember every emotion. Honestly, it feels like yesterday.
Read more for my top 10 tips to make the most of college…
ONE// Join Greek Life
Now I know that joining Greek life is like marmite…either you are really for it or you are against it. Greek life gets a bad reputation from movies and the news outlets, which are not representative of the majority of Greek life at all. The reason I say to join Greek life is that it helped me grow the most as a person during my college experience.
For my University, to remain as an active member you had to have certain grades, join an in-house organization, an outside organization, do community service every semester, attend campus events, participate in recruitment every year, and more. I think this made me such a well rounded student, and gave me so many opportunities to act as a leader (I always wanted to do that, but never knew where to start).
Also it doesn't hurt that you have an instant group of girls that you can hang out with. Of course you won't be friends with everyone, and that's ok. However, I made lifelong friends in my chapter and in other chapters. I was even a bridesmaid of a girl who was in a different sorority to me. I say give it a try and if it isn't for you then you can always withdraw, but you never know until you try something.
TWO// Go to Class
This sounds so simple, but it can be easy to quickly make excuses for not attending class from I went out last night to I can teach myself from friend's notes. Personally, I hate missing class because I feel like that will be the day that ALL is revealed in class.
Funny story: Once there was a big party the night before and less than half of my class showed up. Even though I went out, I still showed up. Since not many came to class my professor decided to give us a "pop quiz" where we wrote our names and the date on a piece of paper and got an instant ten points.
I also heard from another professor at the beginning of college that even in large lecture halls, professors still recognize the faces of those who attend class regularly and are more willing to help you out should your grade be borderline.
THREE// Live with no regrets
This doesn't mean act irresponsibly because you should know that there are always consequences to your actions. What I mean by this is to do everything that you want to do so when you leave college you felt you got the most out of your experience. If you have always wanted to be on the pom squad: try out. If you have always wanted to be better at public speaking: take a public speaking class.
College is the perfect opportunity to try everything, but still have a safety net should you fail. Once you get into the real world failing has much larger consequences, and it can be harder to find the time to take part in activities that you have always wanted to when you're working full-time. You want to look back at your college experience and say I did pretty much everything that I wanted to do.
FOUR// Do not buy books at the bookstore
I am sure this is something that you have heard many times before, but I can't stress it enough. Professors have gotten much better about requiring books that are not specific to your University's book store because they are really expensive.
You can find much cheaper prices on Amazon or Chegg. The great part is that you can rent or buy the books. Should you choose to buy the books, these websites will allow you to sell back your books at the end of the semester. For most of my classes, the textbook was not imperative.
What I really used were my own notes and the slides the professors used in class. Don't break your bank paying for textbooks when you have other options.
FIVE// Live with friends
This is one of the few times in your life when you can live with your friends and fully embrace it. I know some people that still lived with friends around 2 years post grad, but it can be common at that point to live alone or with a significant other. It was one of the funnest and funniest experiences of my entire college experience.
Of course, this only works if you live with a great group of girls. It was perfect to come home from a day of classes and talk to my best friends, watch movies and drink wine (one of our favorite activities), get ready together before a night out, and run to the store for late night cravings of mozzarella sticks or ice cream.
Truly, it is something I will cherish for the rest of my life because even though I love my boyfriend, there is nothing like living with your girlfriends.
SIX// Remove technology from class
As time goes on this will be harder and harder to do as technology has become so ingrained in our daily lives. I really saw the increase of computers in my classes as my college career went on. If you prefer to type your notes than write, bring your computer.
However, I would disconnect from the wifi during class to make sure you remain focused. It can be so easy to check Facebook for 5 mins, which turns in 30 mins. Before you know it, you missed the entire lecture. You can't take a backseat in college the way you can in high school. As each year progresses, professors expect more and more from you and they have no incentive to pass you if you do not do well.
SEVEN// Schedule your classes in advance
Most schools have set times where you can sign up for your classes based on honors and what year you are in (i.e. Freshman, Sophomore, etc.). For my school, we had the opportunity to look at classes online in advance, but were not able to sign up until it was your designated time.
I would create a outline of the classes I needed with class names, ID, and times so when my sing up time came it only took me few minutes. This was to make sure not only did I get all of the classes I needed, but also the times I wanted. I am not a morning person so early classes for me were not an option, and I wanted to make sure I always had Friday's off. I actually managed to do this every semester except one!
EIGHT// Take part in school spirit
Whatever is the biggest at your school take part in the experience. It could be football, basketball, gymnastics, and more. For my school football was EVERYTHING so I had student season tickets and attended almost every game. You don't have to be as enthusiastic as I was because school spirit was so important to me.
Spending all of my teen years in Europe, I never had much of chance to have that experience and be proud of the school I go to. Looking back at my college experience, getting all dressed up and attending football games with my friends is one of my best memories. When you go back as an alumni to attend games, nothing will ever beat being in the student section.
NINE// Be safe
This is something that could be an entire post on its own as it covers so many subjects, and is a reality of not only college life, but the real world too. So briefly here are a few things to remember:
Listen to your gut- if your body is trying to tell you something isn't right then pay attention. Your gut will be your best friend.
Watch your drink being made/poured or get it yourself
Do not walk home alone at night – walk with a friend, call an uber, or most campuses have what I'm going to call safety polls (for lack of a better word) spread throughout where you can press it and kindly ask if a police officer will walk you home
If a creepy guy is not leaving you alone or trying to ask you to go back to his room (and you don't want to) don't feel that you have to be nice. I feel like often we are worried about coming across as rude so we can get ourselves in potentially dangerous situations. Stand up for yourself and don't be afraid to say no/leave me alone.
Do not take part in drinking competitions – it will never end well. It's not cool who can out-drink who. At the very best you could feel like complete crap the next day and be completely embarrassed and at the worst you could be dead (sorry for the downer ending on this one).
TEN// Find your studying style
Everyone has a different way of learning and studying. If you can find out what way works best for you early on, it will serve you well. Some people love to study in groups, and some can study the night before and do amazing.
For me, I normally studied about a week in advance with a little time spent each day. I would mainly use my notes (I'm a detailed note taker), and sometimes highlight key information in the chapters of the book. Then I would summarize this information into a powerpoint…like virtual notecards. I could never study with friends or in the library because that would distract me.
When you find what works best for you stick to it, and it will most likely get you good grades!
SOME PHOTOS FROM COLLEGE (cue the tears)
*For privacy reasons only my face is shown…but you get the idea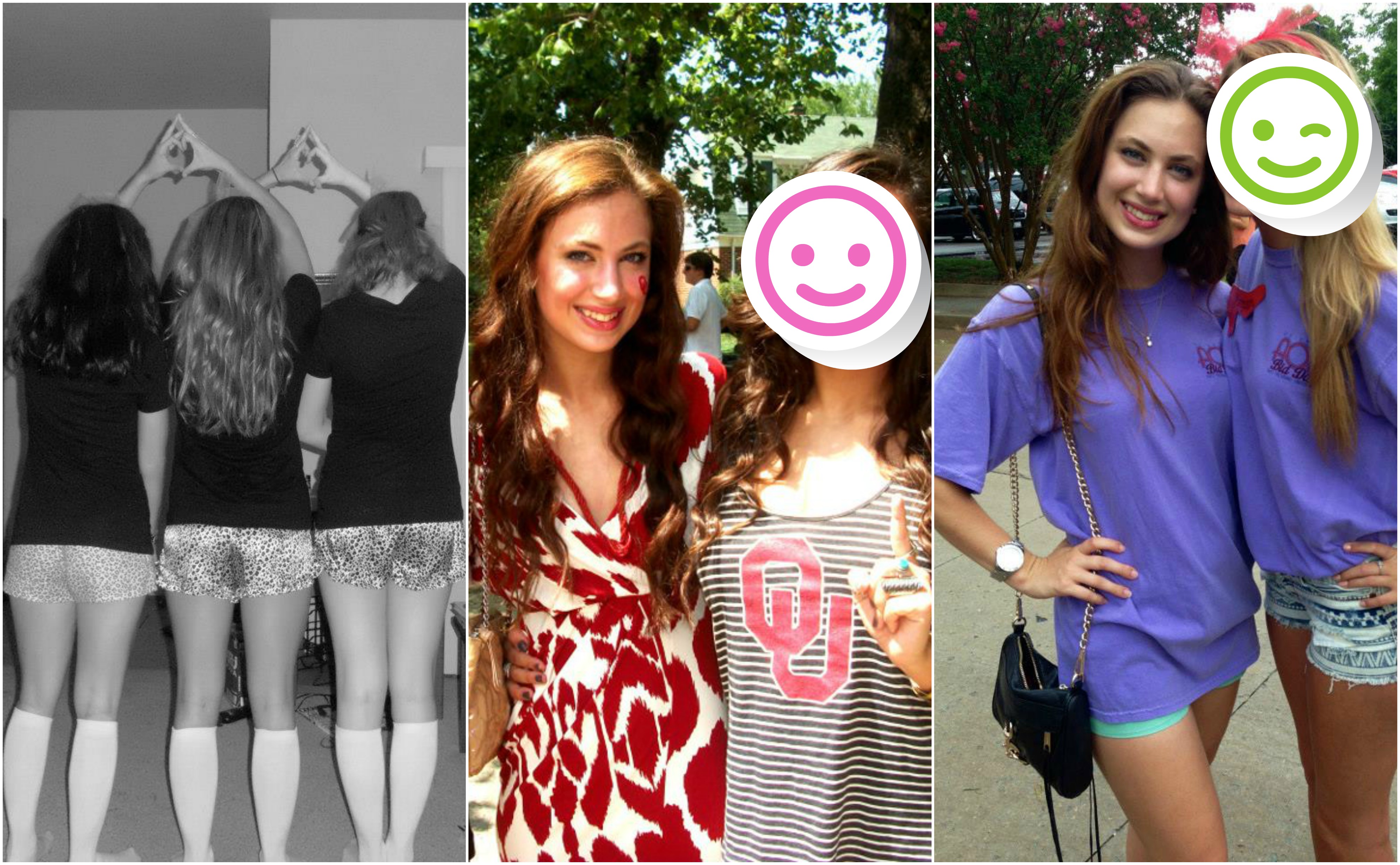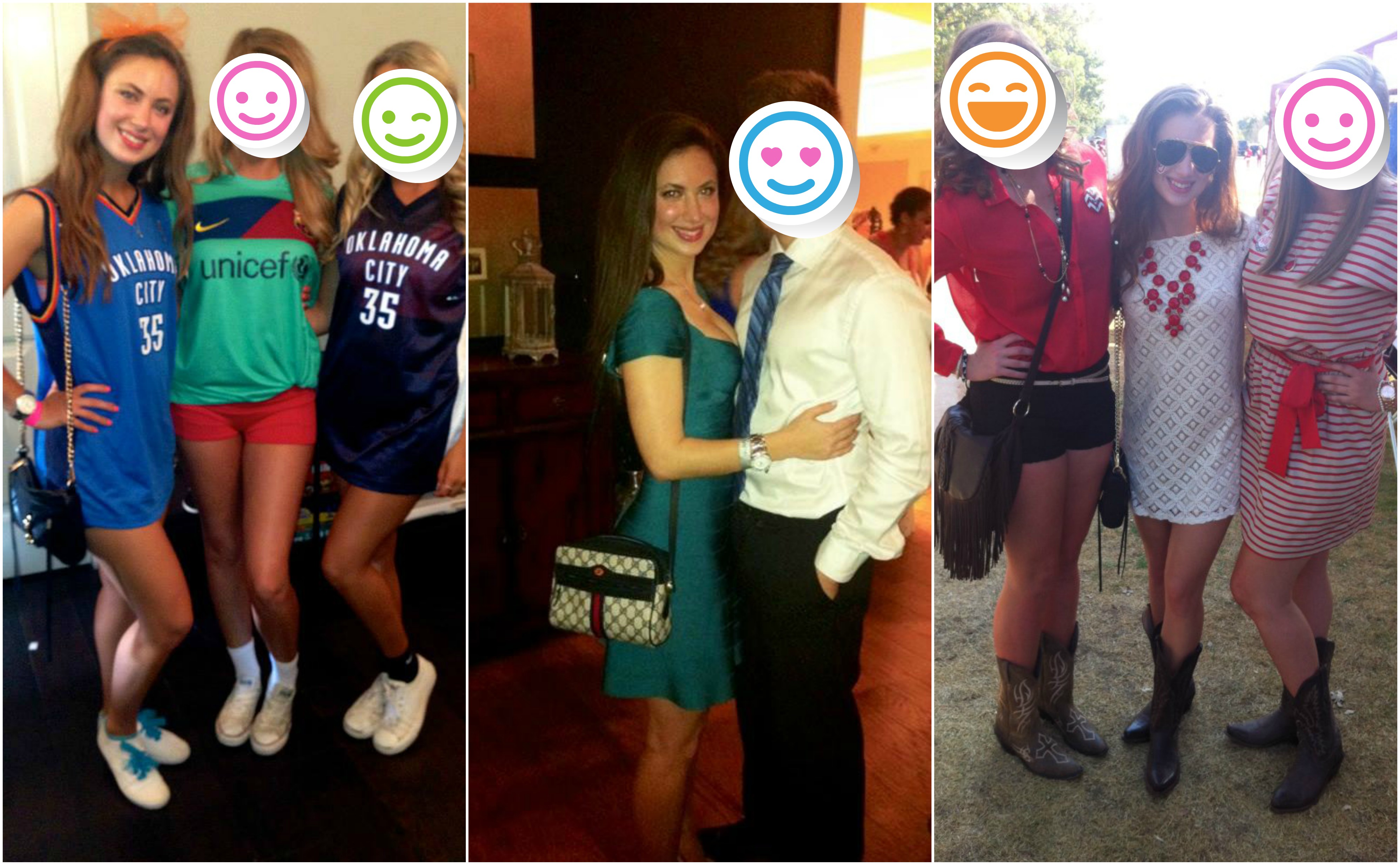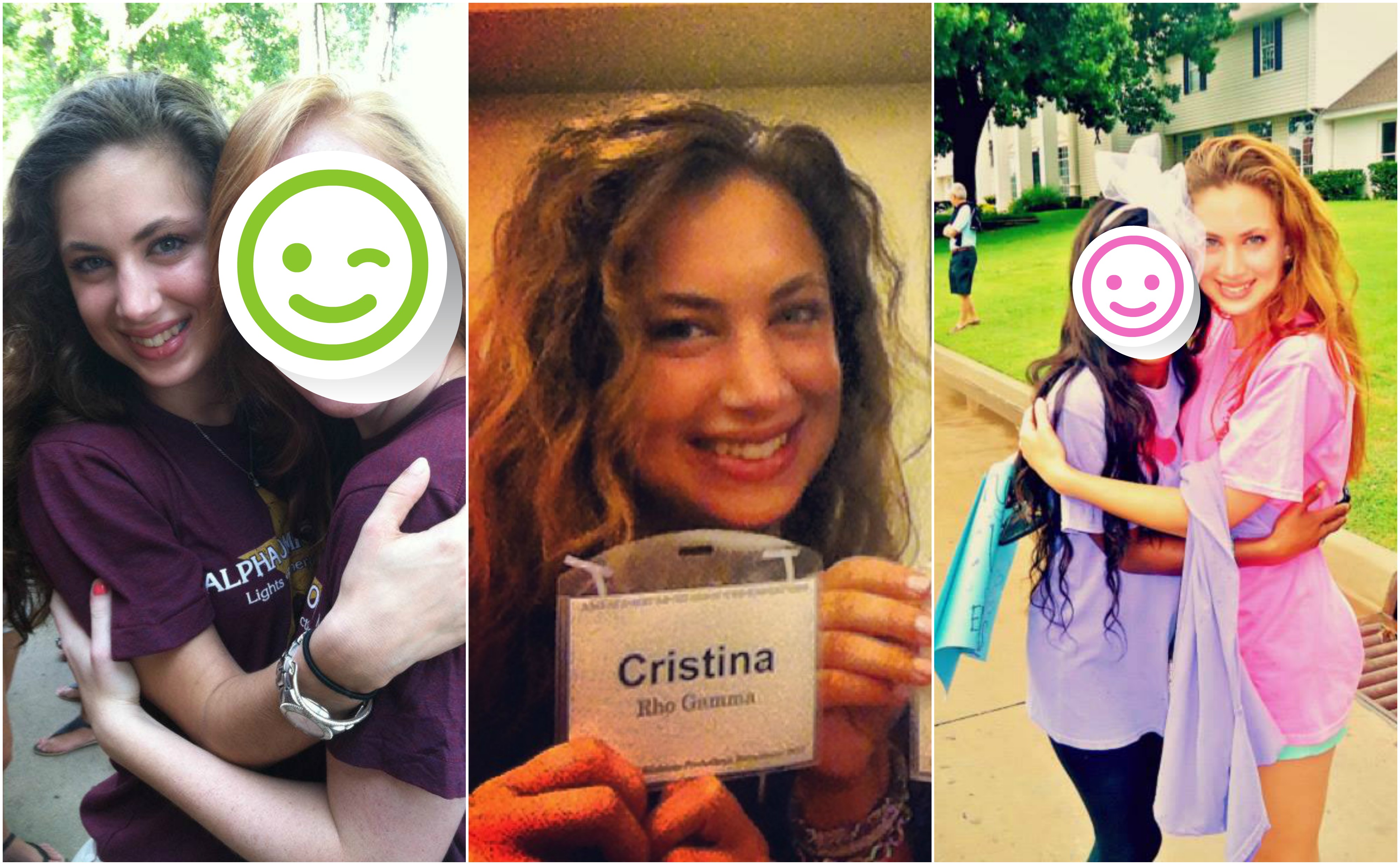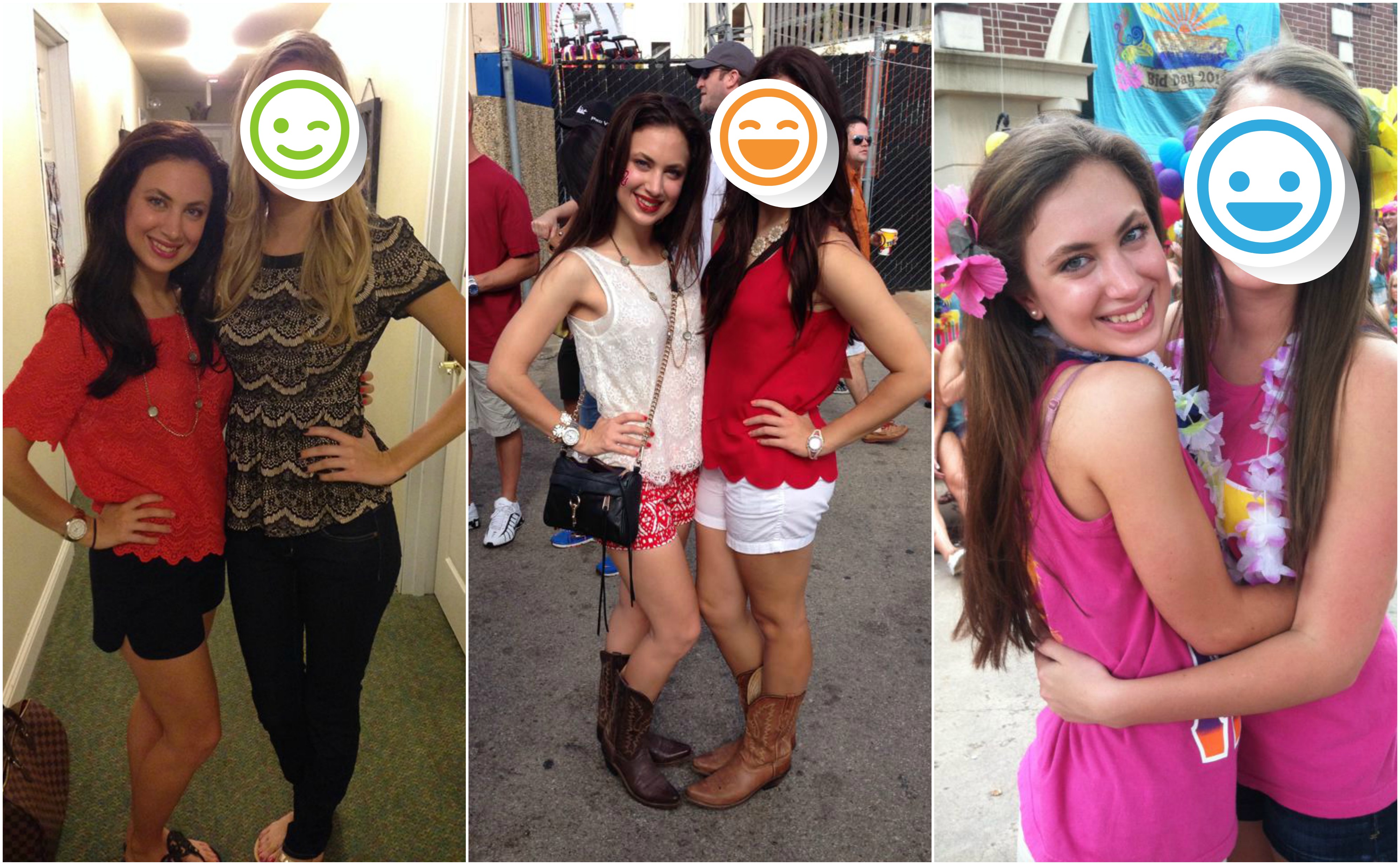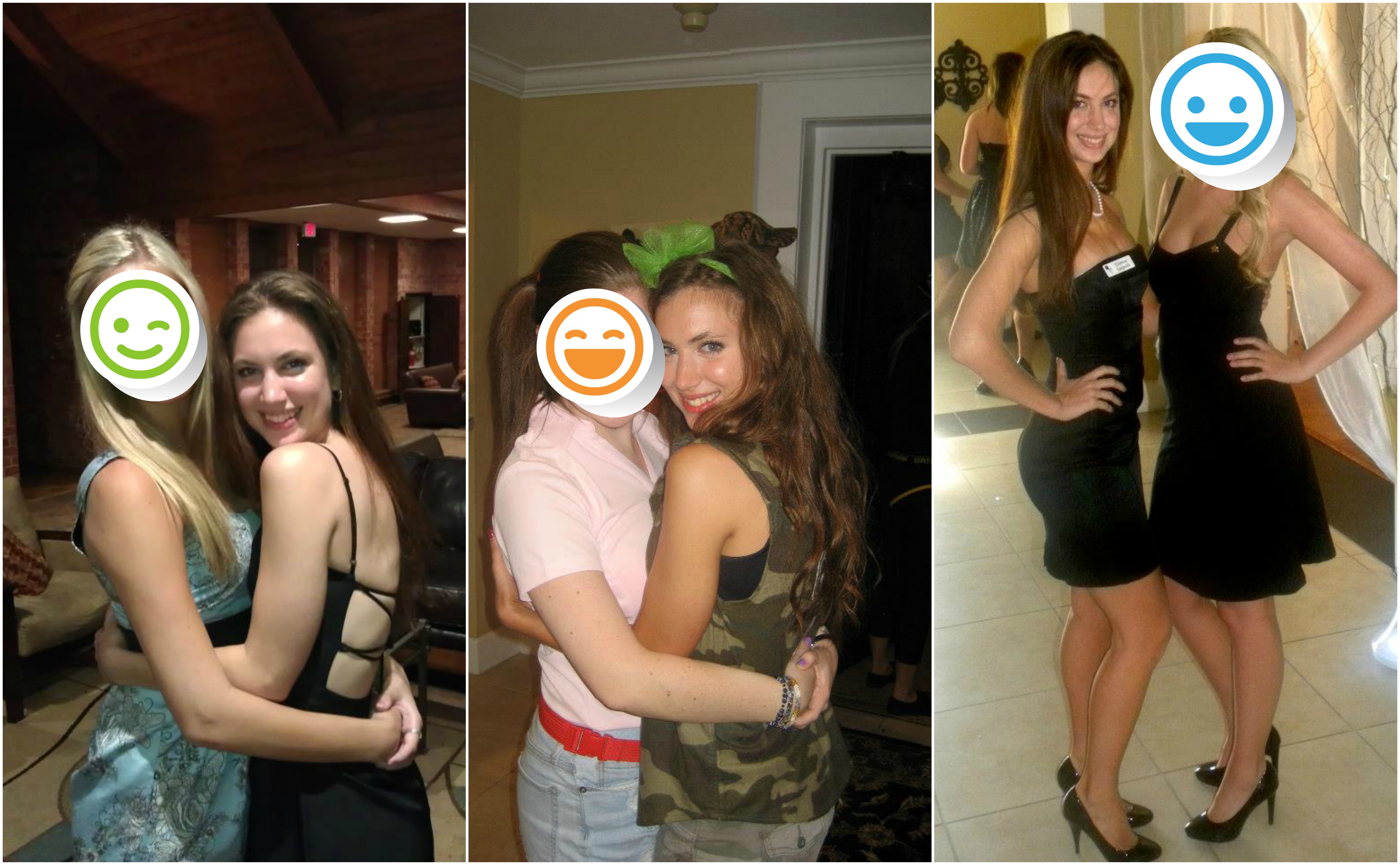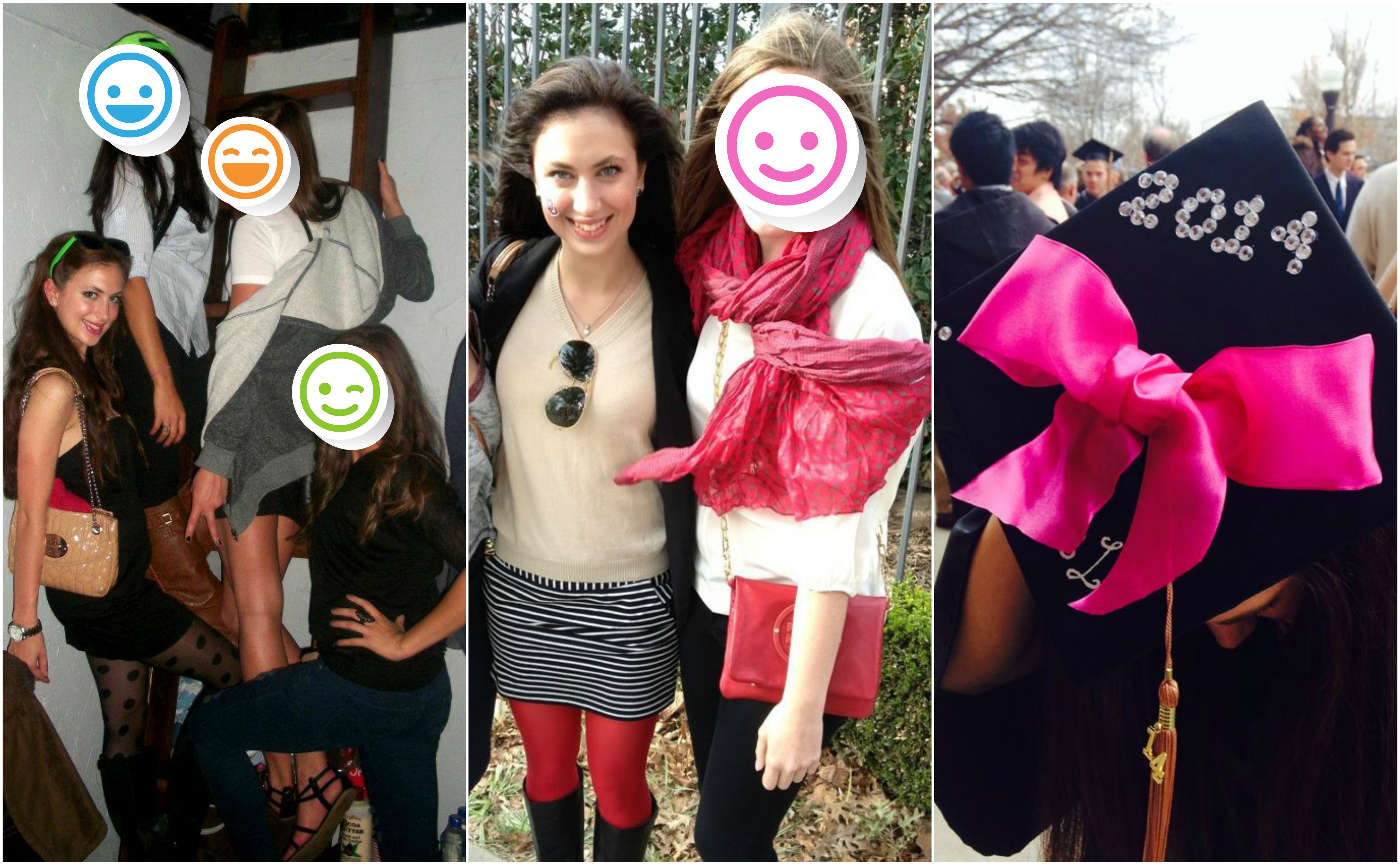 If you've been to college, what was your experience? If you are about to go, what are you most excited for?
SaveSave
SaveSave
SaveSave
SaveSave
SaveSave
SaveSave
SaveSave
SaveSave
SaveSave
SaveSaveSaveSaveSaveSave
SaveSave
SaveSave
SaveSave
SaveSave
SaveSave
SaveSave
SaveSave
SaveSave
SaveSave
SaveSave
SaveSave
SaveSave
SaveSave
SaveSave
SaveSave
SaveSave
SaveSave
SaveSave
SaveSave
SaveSave
SaveSave
SaveSave
SaveSave